Locals living in a residential area located in Sepang were startled by a shocking discovery yesterday (27th October, 2022) evening when the water storage tank on the top of an apartment building had suddenly burst, causing a massive waterfall. According to local paper Harian Metro, the incident was said to have taken place at Apartment Block B Penaga Mas, in Taman Mas.
Sepang apartment's water tank burst, causing massive 'waterfall'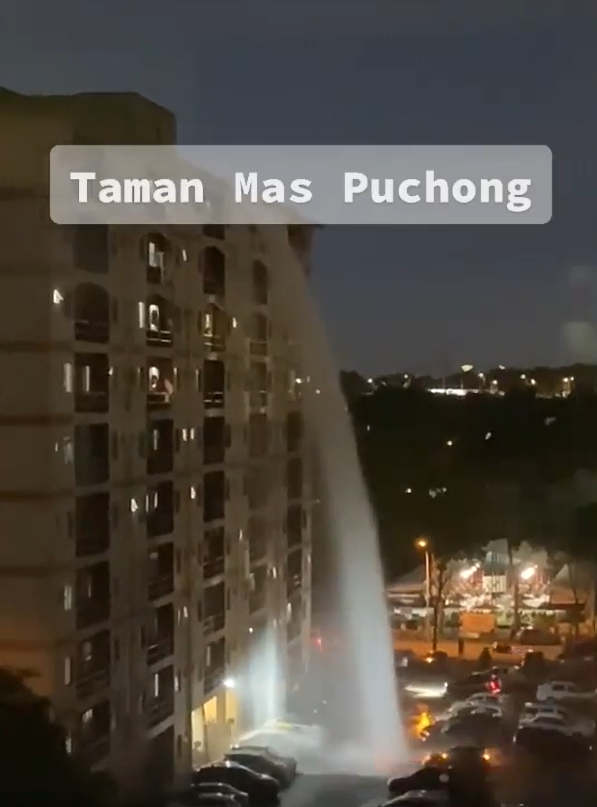 Placed at a height of 18.3 metres (60 feet) off the ground, the sudden rupture of the tank saw its contents being emptied out in dramatic fashion over the apartment compound, with a number of now-viral videos showing a large volume of water crashing down onto vehicles that were parked underneath. Lasting four minutes, the 'waterfall' eventually subsided when the tank had run dry, with residents visibly rushing to collect their cars after the ordeal.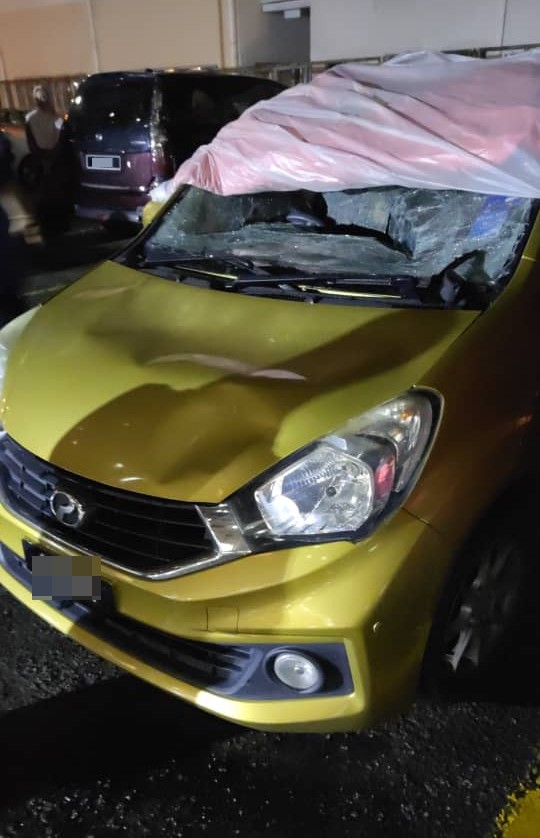 Quoting Sepang district police chief ACP Wan Kamarul Azran Wan Yusof, Malay Mail reports that fragments of the damaged water tank were also found to have fallen on the parked vehicles at the bottom of the apartment block. As a consequence, six vehicles have sustained severe damage. Thankfully however, no loss of life or injuries were reported.
"Water tankers from Pengurusan Air Selangor Sdn Bhd (Selangor Air) were sent to supply clean water to 172 affected homes," Kamarul adds.
Residents who have incurred damage to their property owing to the incident are encouraged to the Putra Perdana Police Station to lodge a police report to begin their insurance claim process.
Tap here to give us a 'Like' on Facebook and stay up-to-date on the latest news!
Also read: A residential unit in the incomplete 'Mini Hong Kong' development at Cheras to be auctioned off from RM470K