Over the past number of years, increasingly large high-rise developments have become more and more commonplace in Malaysian urban centres, especially within the Klang Valley. Typically, these developments feature a number of large towers teeming with hundreds of residential units, appearing almost monolithic in their structure as they domineer over the skyline. In fact, many have drawn comparisons between them with the cramped, crowded buildings typically seen in Hong Kong, leading to some of them being christened 'Mini Hong Kongs'.
Residential unit in Cheras 'mini Hong Kong' goes up for auction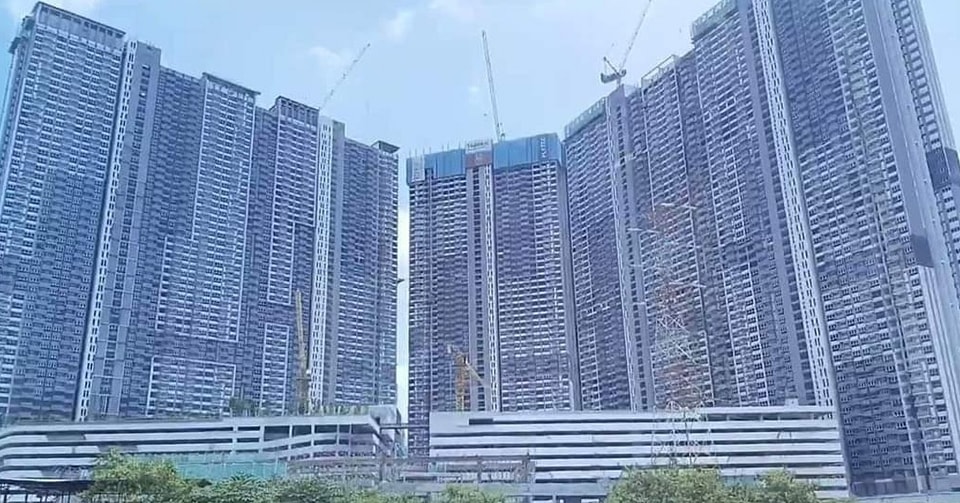 Among some of the more prominent examples of these projects includes the M Vertica development, which is still currently under construction in the Cheras area. And while completion seems to be still quite a ways off, judging by the current outwardly appearance of the overall building complex, local real-estate community Facebook group Selangor Auction Property claims that a single residential unit from the project is going up for auction with a reserve of RM470,000. 
The unit is described as being a Bumiputera lot with a built-up of 850sqft, and the auction is expected to take place on November 9th, 2022.
According to local real estate website Properly, the M Vertica project is developed by the Mah Sing Group and occupies 4.54 acres of land spread out across 5 towers, boasting a total of 3,684 residential units.
Tower A houses 808 units
Tower B houses 685 units
Tower C houses 752 units
Tower D houses 793 units
Tower E houses 646 units
Prices start from RM480,800, with maintenance fees costing 35-sen per-square-feet.
Featuring two layouts, namely a 850 sqft three-bedroom layout and a 1,000sqft four-bedroom layout, over 80% of the project has been taken up so far. Construction on the project is expected to be completed and handed-over to owners by 2023, reports The Edge Markets.
Netizens express worry over how the project's density will affect the area
The post has since attracted plenty of attention from Malaysians over social media, though not many appear to be at all keen on the prospect of potentially bidding on the unit. Rather, most comments have raised concerns over the high density of the project itself, and how it would affect the surrounding area.
Some have pointed out that the new influx of residents will only further worsen the traffic situation in Cheras.

Others feel that the reserve price for the unit's auction is far too high.

Would you consider buying a unit in 'mini Hong Kong'? Let us know your thoughts! 
Tap here to give us a 'Like' on Facebook and stay up-to-date on the latest news!
Also read: VIDEO: M'sian house's DIY flood barrier works perfectly, keeps property dry while neighbourhood is flooded