Ask anyone with children, and they will attest that being a parent is no walk in the park. It is in the interest of most parents to do anything and everything within their means to provide the best for their children. Sometimes, this means having to make the difficult decision of whether to spend an extra cent on themselves or to save it for their children. Most of the time, it's the latter that they choose. The sacrifices of this Malaysian father weren't taken for granted as his children repay him with a gift he had could only have dreamed of.
M'sian father cries after receiving a surprise dream watch from children
A recent video posted by TikTok user AbangSPEK (@naemzaimi) is making its rounds on social media as it warms the hearts of fellow Malaysians. The video documents his father's real-time reaction as Naem surprises him with his dream watch.
Source: @naemzaimi (TikTok)
The one-minute video begins with an obviously surprised "OI" from Naem's father as he discovers the watch that he had always wanted upon opening a black box. Visibly shocked, Naem's father asked "Who is this for?", to which Naem and another man in the video replied "Abah la".
As Abah looks at the watch in admiration and gently caresses its shiny surface, he said: "Ya allah, this is abah's dream!". Disbelieved, Naem's father repeatedly asks if the watch was really for him. "Is this really for abah? Really?". Abah's emotions soon took over as he couldn't help but tear up at what his children had done for him. He continued to say that the watch had always been his dream, but it had never crossed his mind that he would be able to put it on one day.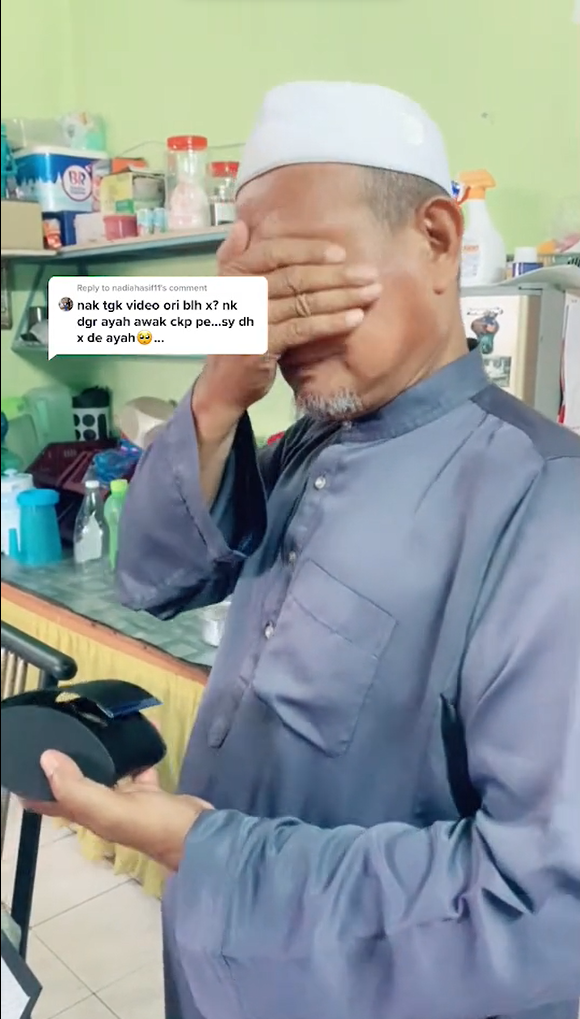 Abah has been eyeing the watch for a long time but never bought it due to its price
According to Naem, his dad would always visit the Shanghai watch store just to have a peek at his favorite watch whenever they were in Alor Setar. However, he never bought it as he could not afford the price. The caption of the video read; "Today, I (Naem) bought him this watch. Looking at his reaction makes me want to cry".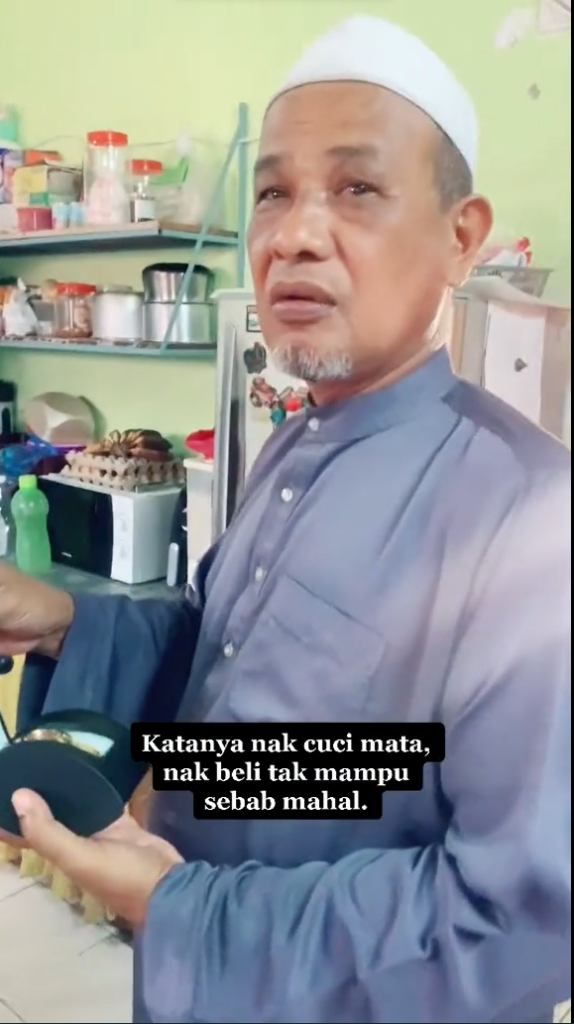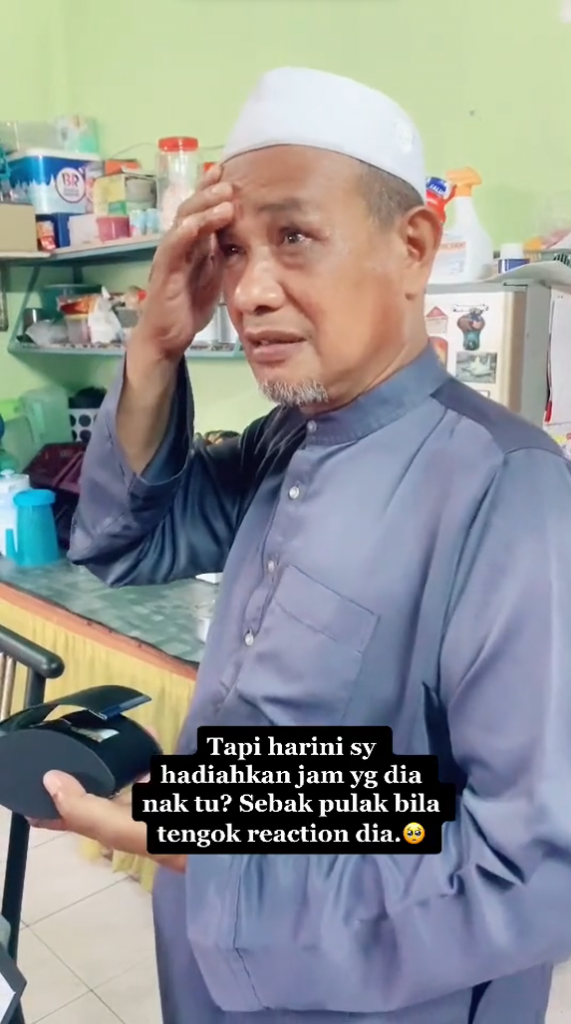 The video has garnered over 256k likes after two short days of posting. Netizens who reacted to the video through its comment section said that they too were touched by the father's reaction and cried while watching the video. Others pointed out that it wasn't because abah didn't have the money that he didn't get the watch, it was because he wanted to save it for his children.
For more stories like this, follow us on Facebook!
Also read: This father taught himself how to make medicine & built a lab at home to help save his dying 2yo son