Running a marathon is a taxing sport that requires training and good physical health. After all, given the distance that most marathons stretch, it certainly isn't for the frail or faint of heart, and those who participate typically try to adopt healthy habits to prepare.
And yet, one uncle recently raised many eyebrows across social media when he was seen completing the Xin'anjiang Marathon in China while chain-smoking the entire time!
Chinese man went viral for smoking while running in a marathon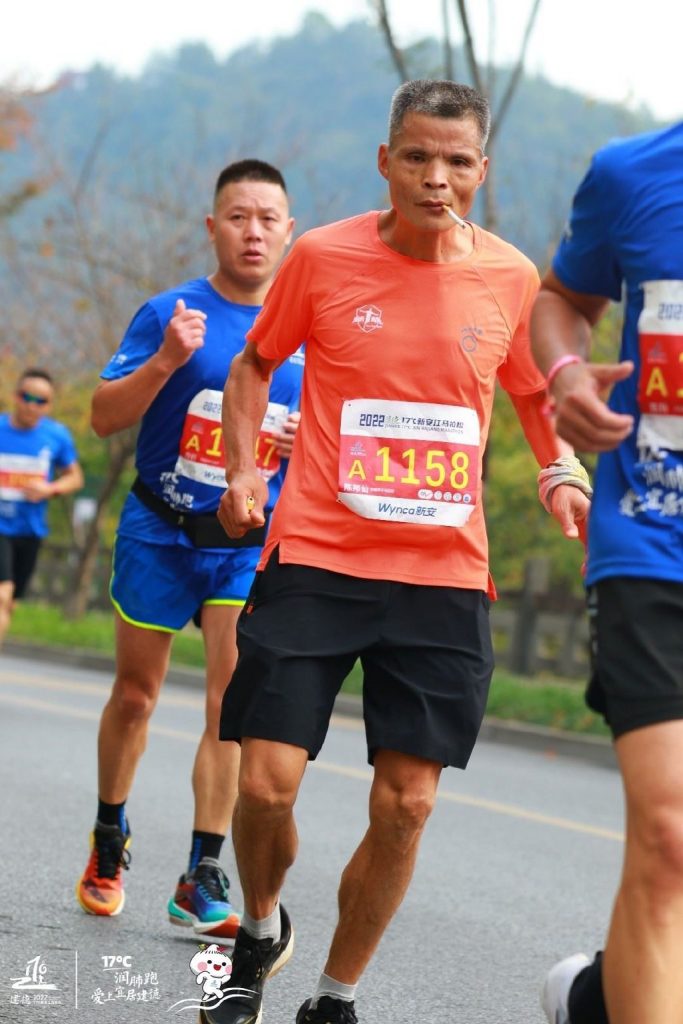 50-year-old Chen made headlines when he was seen running the 42-kilometre Xin'anjiang Marathon while smoking all the way to the finish line. Photos show the Chinese man puffing away as he jogged along in this endurance event.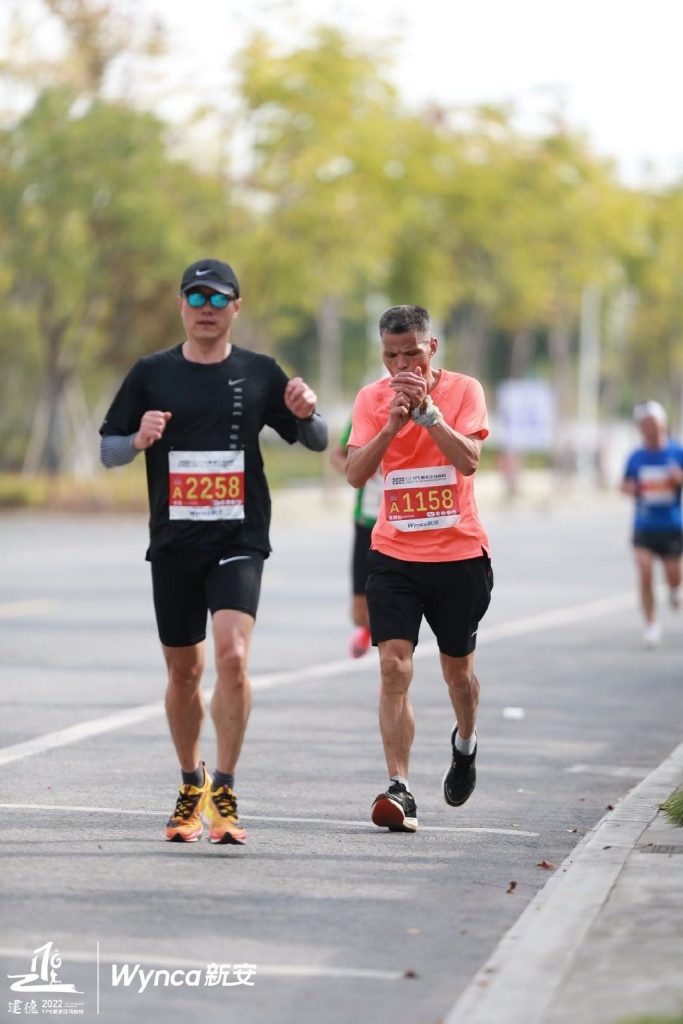 Although marathons can easily leave one feeling understandably breathless, Guangzhou man hardly appeared to be stunted by his smoker's habit and eventually finished 574th in the race, beating nearly 1,500 runners. He reached the finish line with a time of 3:28:45.
It turns out that this was not the first marathon where he chain-smoked all the way. According to Canadian Running Magazine, Uncle Chen was also photographed smoking when he ran in the 2018 Guangzhou Marathon and the 2019 Xiamen Marathon.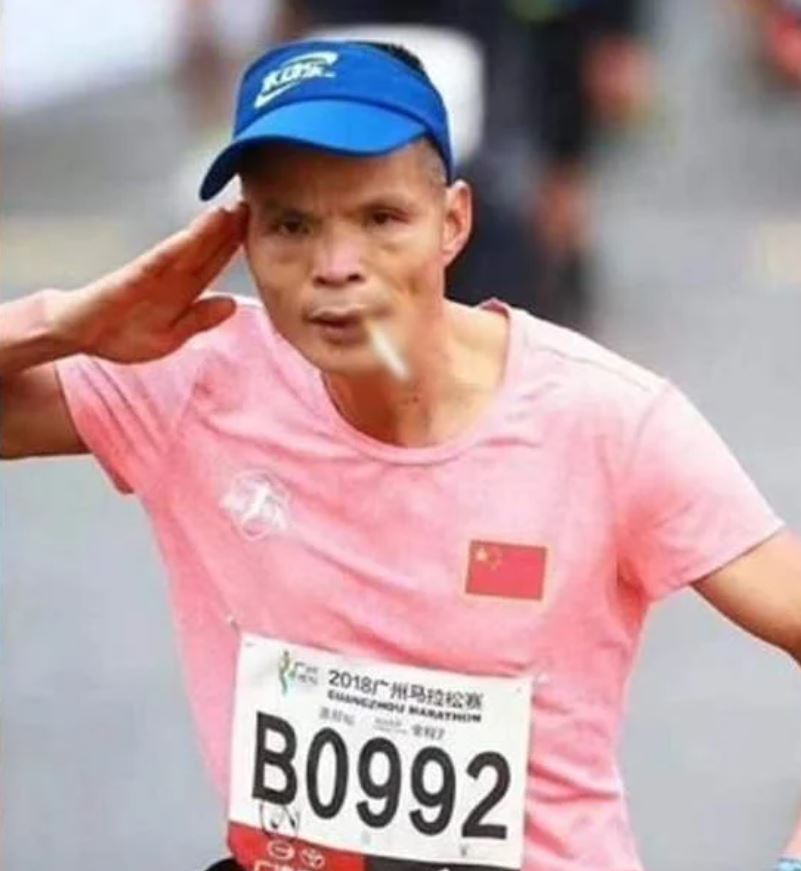 Uncle Chen continues to prove himself an avid runner (and smoker too) when online photos show that he has participated in ultramarathons too, which can last as long as 12 hours. Because of this, the man was given the nickname 'Smoking Brother'.
Mixed reactions by netizens
Photos of the Guangzhou runner went viral on Weibo and the event organizers also shared his achievement certificate online. His pictures were also spread to other countries including Malaysia, where netizens responded with mixed feelings. Some were impressed at his ability to smoke while running, while some called out his habit given how detrimental smoking is to general health.
"He still ran faster than me even though he was smoking all the way."
"This may be his stimulant."

"This isn't something worth sharing."
One of them joked that the uncle may have been prohibited to smoke at home, so he joined the marathon just to do so.
"Host: Why did you join the marathon?

Uncle Chen: If it weren't for the fact that I'm not allowed to smoke at home, I wouldn't have joined this."
All jokes aside, it is important to remember how hazardous smoking is to one's health and steer clear of the habit.
Tap here to give us a 'Like' on Facebook and stay up-to-date on the latest news!
Also read: 88 yo M'sian proves age is just a number after finishing 10km PJ Half Marathon under 90 minutes