In the name of urbanisation and gentrification, developers are often driven to propose and bring to life some true feats of architectural, engineering and urban-planning prowess. After all, were it not for merit of ambition in mega projects, we wouldn't have seen the likes of the KL Tower, KLCC, and now, the next towering spire to illuminate the Kuala Lumpur skyline: Merdeka 118. But not every mega project is apparently destined for success.
Welcome to The World's Most Useless Mega Projects
Just recently, YouTube channel Top Luxury released a video scandalously titled 'Most Useless Mega Projects in The World', which included the likes of Hawaii's Interstate H-3, Spain's Ciudad Real International Airport, as well as Myamnar's newly relocated and incredibly vacant Naypyidaw city.
But what surprised most Malaysians is that Johor's very own Forest City was ranked as the second most useless mega project in the world! Founded on the premise of creating a completely green, smart city in the country, the development was intended to be built completely on reclaimed land from four artificial islands. Launched in 2006, it was intended to take up to 20 years to complete.
Forest City is just a white elephant?
The ambition of the project has always been both widely commended and criticised, with some wondering if there was any true feasibility to a mega project of such scale.
Developers had hoped to lure in investors given the project's close proximity with Singapore with the construction of a second link bridge, as well as a dedicated customs facility that permitted easy travel between the island-state and Johor. And of course, the promise of a green city means that the entire project will feature innovations such as green rooftops, vertical gardens, and multi-tiered highways, all powered exclusively with renewable energy sources.
A new form of colonialism
Slated to be completed in 2035, it is unlikely that the project will come to meet its intended timeline owing to political interference. During his administration, Tun Mahathir had even gone so far as to ban foreigners from owning property in Forest City, in light of how the project was majorly funded by the Mainland Chinese and had intended to attract more Chinese expats into Malaysia, which was viewed as a form of colonialism.
It was said that the project had only been intended to cater to the Mainland Chinese, with major infrastructure details such as street signs being made in Mandarin. Malaysians were unable to afford property in Forest City as they were simply priced out by Chinese foreign investors. And despite all that, it was reported that as of 2020, only 500 people were actively living in the first completed phase.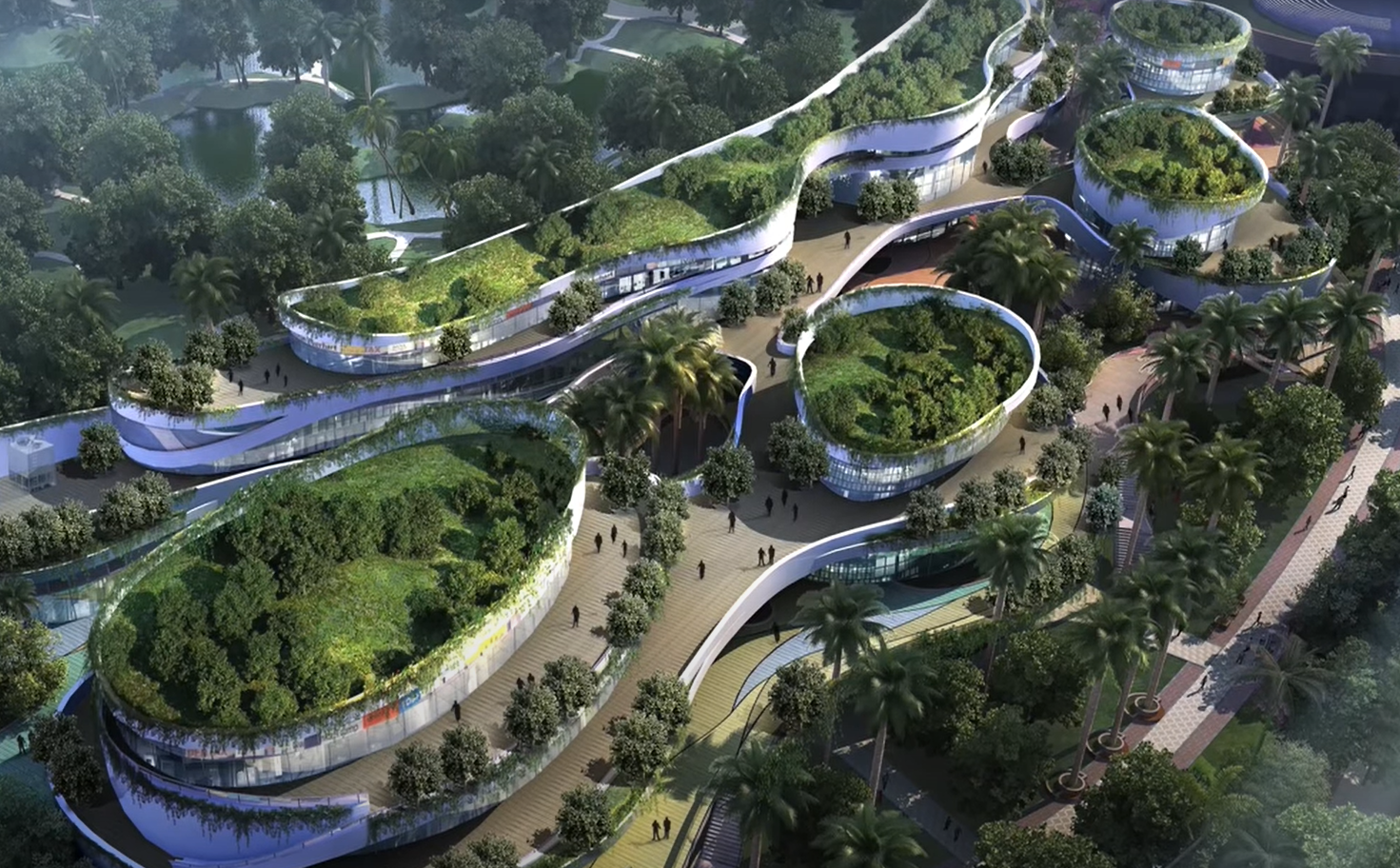 Confidence in the project's future has remained in turmoil, with as many as 1,200 members of staff being laid off from Country Garden Holdings, the largest foreign real estate developer in Malaysia according to SCMP.
For more stories like this, follow us on Facebook! 
Also read: This map shows the reality of how much salary you need to have to own a house in Klang Valley