Over the long weekend, Malaysian highways were once again teeming with activity as families begin their sojourn back to their home states for the Hari Raya Aidilfitri festivities. Given the occasion, it goes without saying that you should take every possible precaution as a responsible driver while behind the wheel in order to ensure the safety of not just your own family, but those of others sharing the road with you.
Audi & Toyota driver seen driving dangerously on highway
However, that didn't seem to be the case in a recent video that was shared widely over social media, which showed two vehicles engaging in a dangerous game of cat-and-mouse along the North-South Expressway. In the clip, a silver Audi A4 sedan was witnessed tailing behind a black first-generation Toyota Wish MPV on the fast lane, before swerving out across the middle and leftmost lanes on the highway.
Both vehicles then started to speed up along sections of the highway, often narrowly avoiding other road-users with their dangerous antics and driving on the emergency lane to cut through slow traffic. Occupants of the car filming the ordeal can be heard speculating that either one of the drivers could have been driving under the influence to explain the reason behind their dangerous and erratic driving behaviour.
Police have since detained both drivers
Predictably, the antics of both cars have since led to widespread condemnation from netizens after the video had went viral. In fact, it had even caught the attention of the local police, who have since launched an investigation into the matter.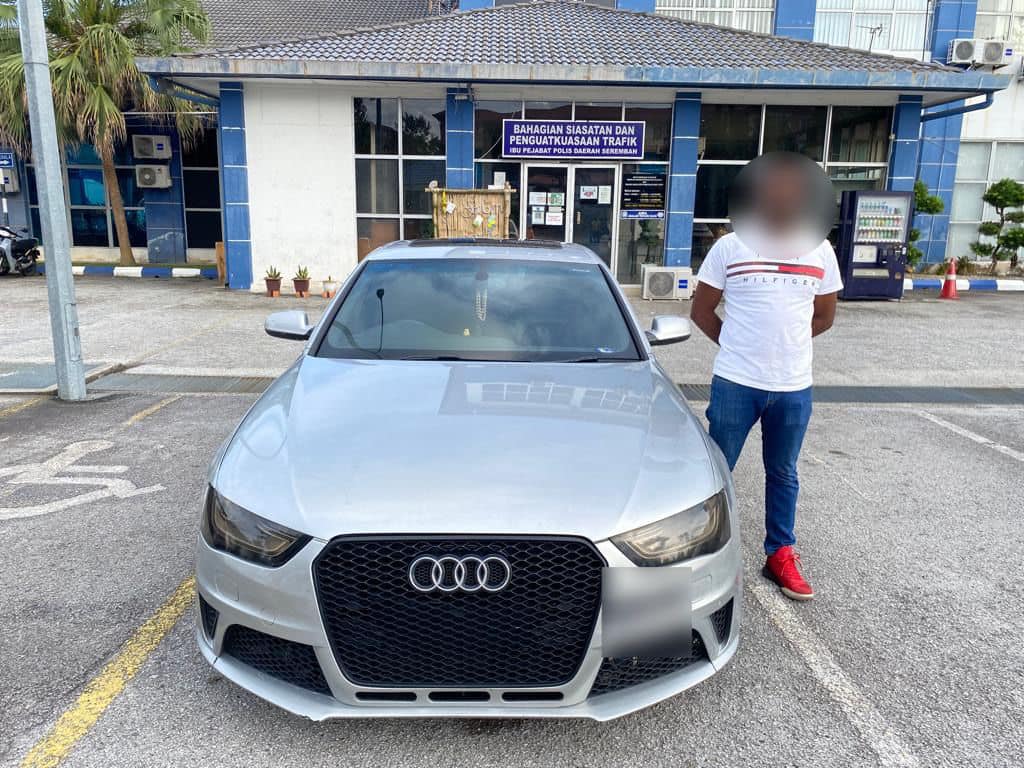 According to a press statement issued by the Seremban police, findings obtained through their investigations have revealed that the incident took place on 1st May 2022 at around noontime. As it turns out, the 36-year-old driver of the silver Audi A4 has been identified as a repossession officer who was sent to track down the 34-year-old driver of the Toyota Wish, who had outstanding arrears from over a period of a few months. Both have been detained for further investigations.
It was said that the repossession officer had tried to flag down the driver of the Toyota Wish, who refused to stop, leading to the highway chase. The case will now be investigated under Section 42 (1) of the 1987 Road Transportation Act.
Tap here to give us a 'Like' on Facebook and stay up-to-date on the latest news!