After an agonizing period of zero entertainment, many have come to appreciate the perpetuation of concert events and live performances in the country. However, some organizers may have gone overboard with their unruly planning and poor choice in location.
Concert held near a famous mosque in Kedah receives backlash online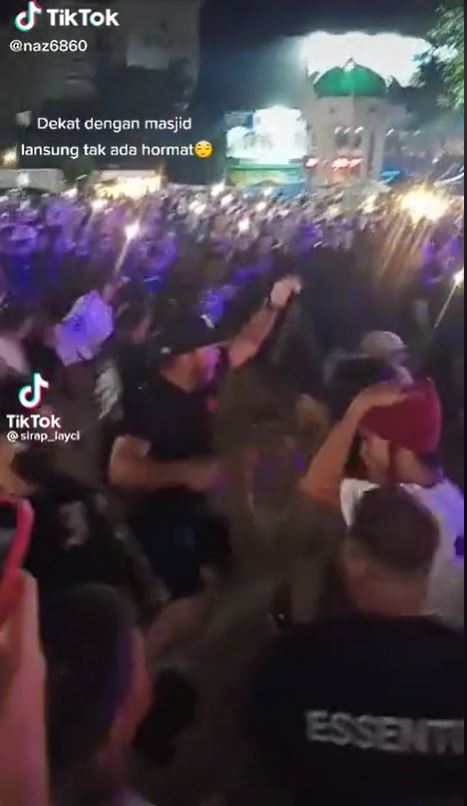 On 1 October, a concert was reportedly held at the Kedah State Art Gallery located in close proximity to Masjid Zahir, a famous mosque in the state's capital of Alor Setar. Seeing a mass turnout by locals, clips of the event's festivities quickly spread over social media after they were uploaded to TikTok.
Based on one of the footage, many were seen dancing along with the music while a band was performing on stage. Some members of the crowd could even be seen showing their moves off in the middle of the venue. While such scenes are expected at concerts, netizens deemed the event offensive to be organized in such close proximity to a place of worship.
One of the netizens even wrote that these organizers are 'getting bolder' for holding such a rave at a supposedly respectable art gallery.
MBAS issued a ban on concerts that may lead to unruly behaviour
As a consequence, New Straits Times reported that the Kedah government has issued a ban immediately on concerts that may lead to unruly behaviour among attendees in the state. Menteri Besar Datuk Seri Muhammad Sanusi Md Nor stated that this order had been conveyed to all District Officers who preside over entertainment licensing committees in their respective districts.
He also announced that the Muda Mudi Weekend Fest and its accompanying concert that led to the raucous display among crowds will be prohibited in Kedah.
"The incident whereby youths were seen jumping in an unruly manner during a concert at Balai Seni Alor Star yesterday has set a benchmark on how any activity that could lead to overstepping local community norms, must not be allowed to spread," he wrote in a Facebook post, according to New Straits Times.
After the event, it was revealed that the concert was jointly organised by the State Museum Board and a private event management company. However, the Alor Setar City Council (MBAS) clarified that they did not permit any organizers to hold a concert, and they only provided permission to use the site at the state's Art Gallery for a festival that involved young entrepreneurs.
"As what was emphasized by the Menteri Besar, such occurrence may bring the wrath of Allah S.W.T even though we see all of these youths having fun and enjoying themselves.

Therefore, we will prevent events like this from happening again in the future," said Chairman of the Tourism, Arts and Culture Committee, Mohd. Firdaus Ahmad to Kosmo! after a discussion with Sanusi.
Tap here to give us a 'Like' on Facebook and stay up-to-date on the latest news!
Also read: Cancel upcoming international concerts in Malaysia or we will stage nationwide protests, says PAS Youth chief