If there's one thing you can count on while living in the Klang Valley, it's traffic jams and water service disruptions. Time and time again, many of us are left with little choice but to resort to waiting for the familiar sight of blue water tankers driving up to our neighbourhoods to provide a steady supply of fresh water, after unforeseen circumstances leave our taps running dry.
Water disruptions incoming due to pollution
And unfortunately, this pattern is set to continue with the latest announcement from local water treatment company Air Selangor releasing an announcement that as many as 397 locations spread out across three regions, namely Kuala Lumpur, Petaling, and Hulu Langat, will be affected by water disruptions again.
The service interruption comes after the Langat 2 Water Treatment Plant was temporarily shut down at 4.30am this morning (August 11th 2022), due to an unforeseen chemical pollution incident that occurred at Semantan River, Pahang. This was attributed to a road accident that occurred on KM75.9 of the Karak-Bentong Highway heading towards Kuala Lumpur earlier yesterday.
397 locations across KL, Petaling & Hulu Langat affected
Consumers are expected to experience water supply interruptions beginning from 10.00am onwards today. Thankfully however, the disruption is only expected to last until later this afternoon, with the company explaining that the Langat 2 Water Treatment Plant is expected to return into operation by 3.30 this afternoon. Water supply will then be reinstated in stages when the water distribution system stabilises.
The full list of affected areas can be found below: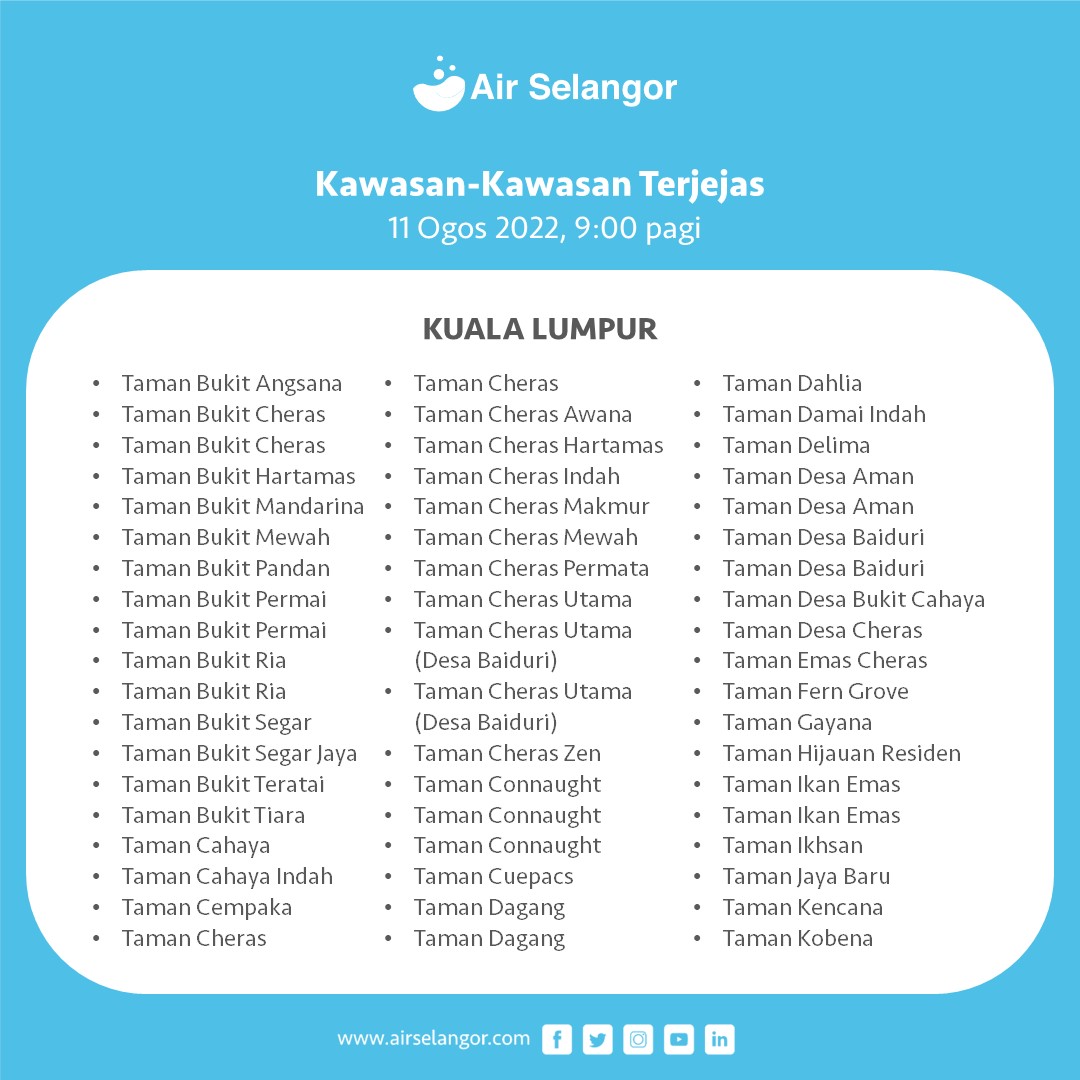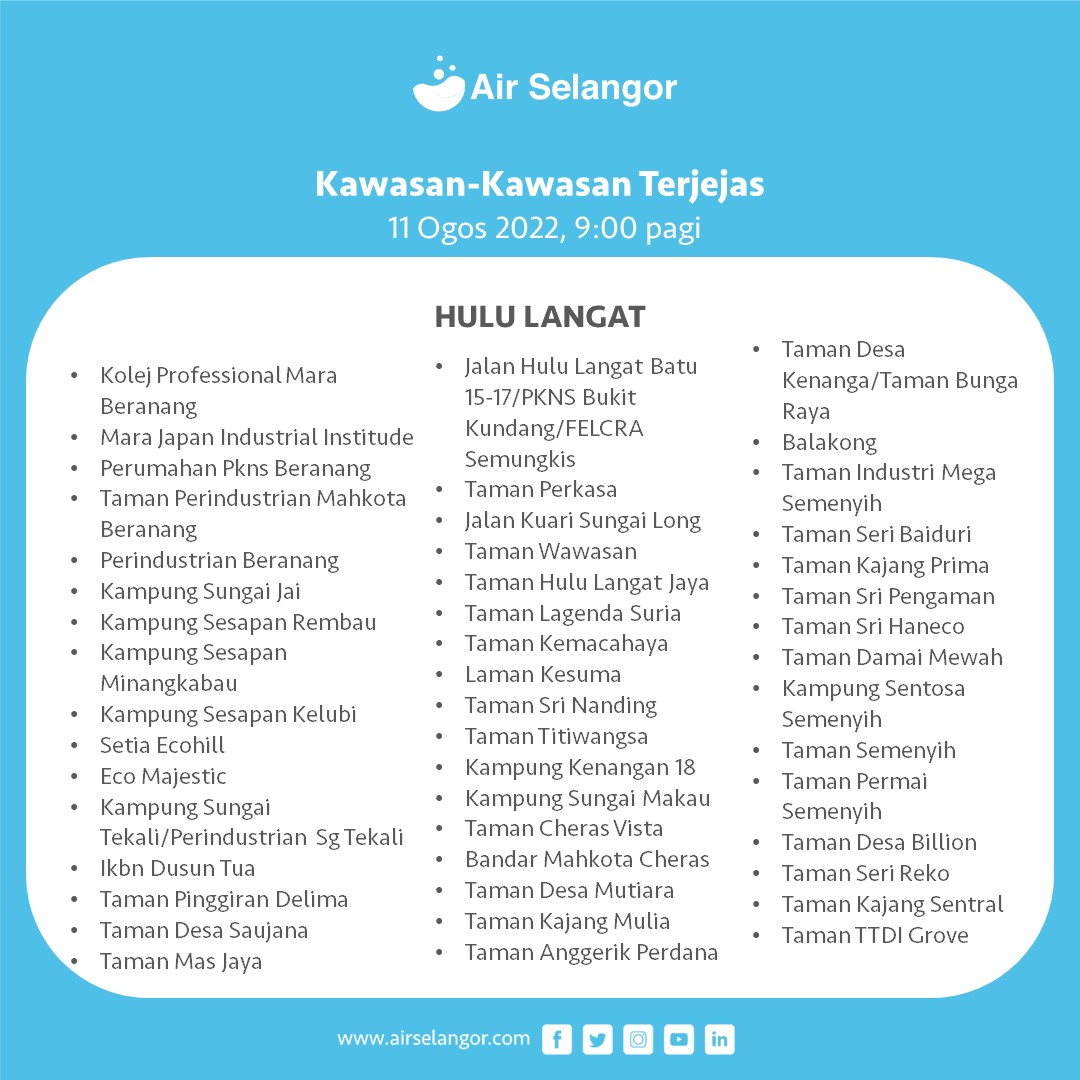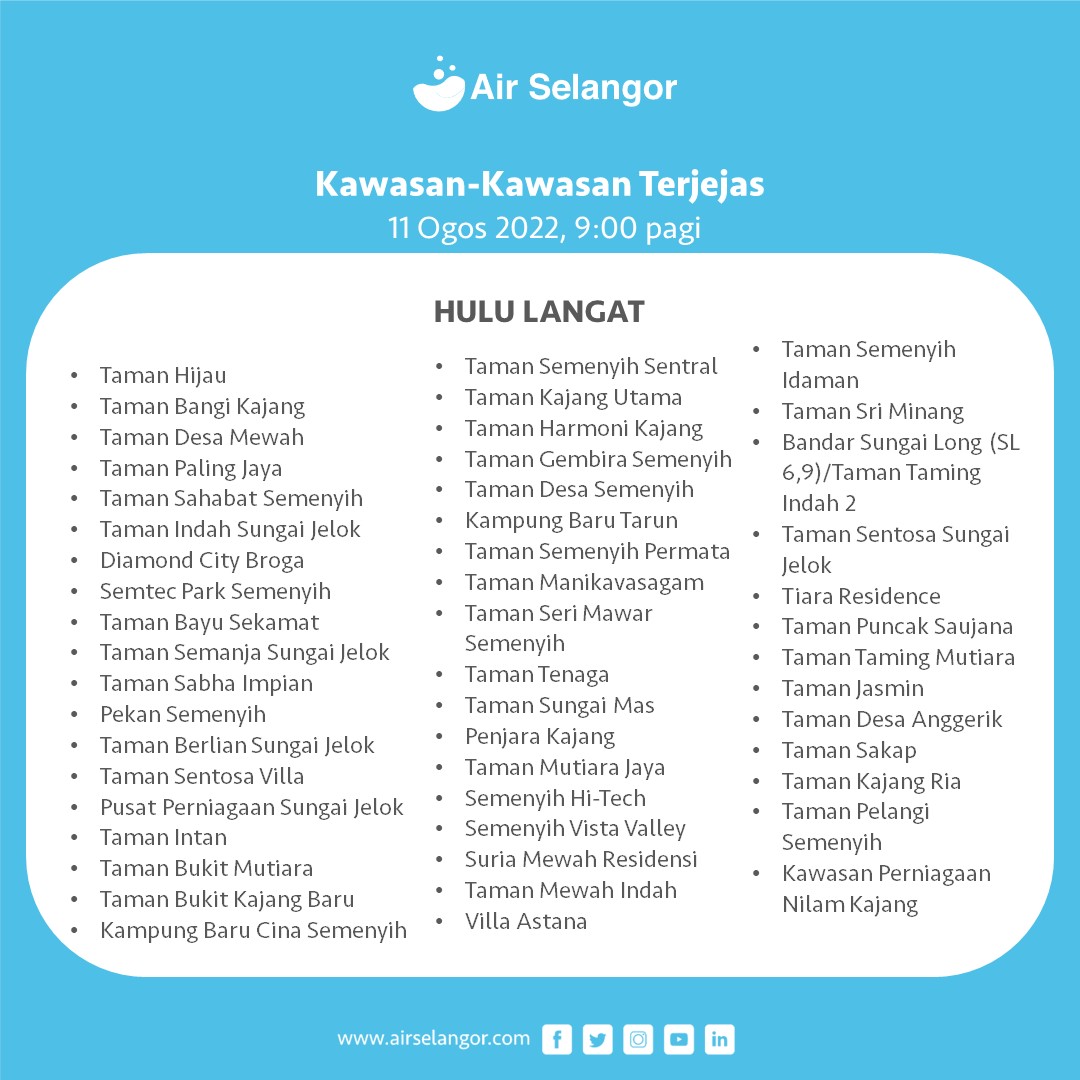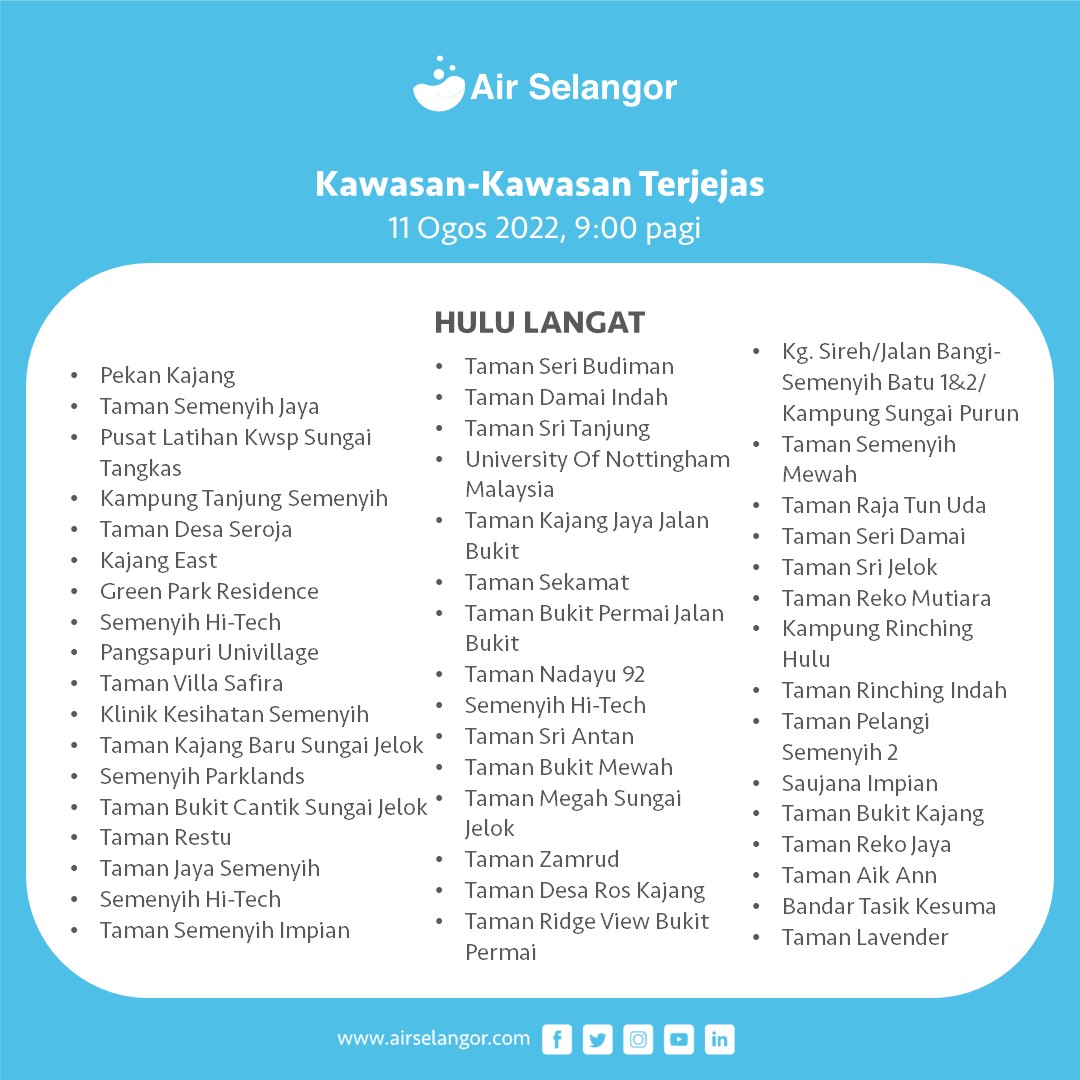 The company vows to provide periodic updates to consumers as and when they are available. You may also contact Air Selangor through their official Facebook, Instagram, or Twitter accounts, as well as by dialing 15300.
Tap here to give us a 'Like' on Facebook and stay up-to-date on the latest news!
Also read: M'sian man kicks down water filter after lover's spat, issues public apology when video goes viral