For fans and event organisers alike, the past two years have gone by with dampened spirits, given how COVID-19 protocols and calls for social distancing have stymied the live entertainment industry. But with the announcement of Malaysia's 'endemic transition phase' that began on April 1st 2022, live gigs and concerts are once again making an appearance on local shores, with American pop star Billie Eilish kicking things off with the Malaysian leg of her Happier Than Ever tour last week.
PAS Youth wants upcoming concerts to be cancelled 
And while many were glad to see once stagnated concert venues packed to the brim once more, certain quarters locally have vehemently lobbied against them from being held. Most recent among them being PAS Youth, whose chief, Ahmad Fadhli Shaari, has threatened to stage nationwide protests if the government fails to intervene and prevent international artists from taking the stage at subsequent concerts.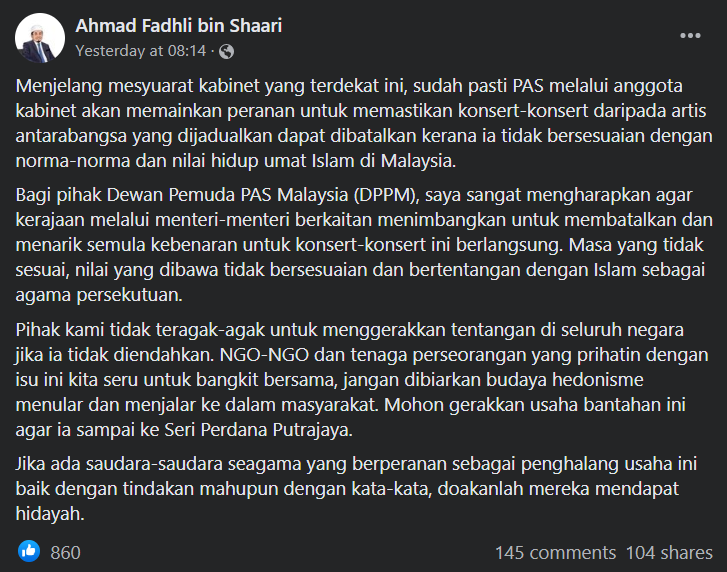 According to local news outlet Free Malaysia Today, Fadhli said in a Facebook post dated yesterday (August 25th 2022) that these concerts were in conflict with the norms and values of Muslims in Malaysia.
"On behalf of PAS Youth, I am hoping that the government, through the relevant ministers, will strongly consider cancelling and withdraw all approval for these concerts to be held.

The timing is not appropriate, while the values that they bring are not compatible and contradict against Islam as the Federal religion." he wrote.
May organise protests if they are held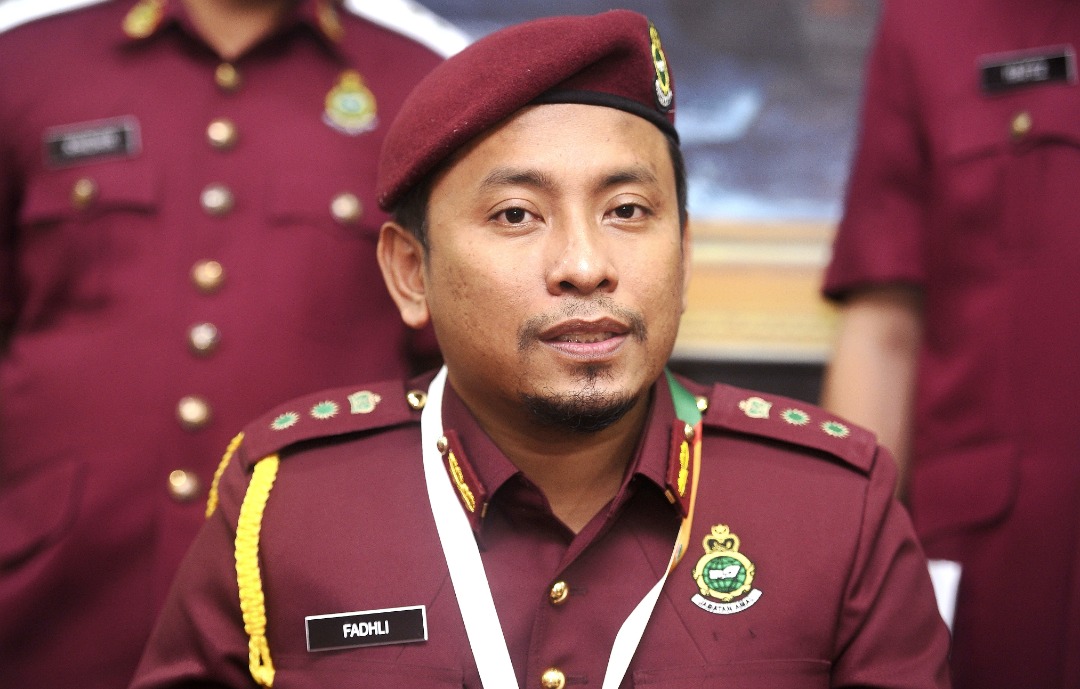 What's more, he has also hinted that the political party may stage nationwide protests over the matter if their concerns went unheard.
"Our party will not hesitate to organise a resistance across the country if they are not cancelled."

"We urge NGOs and individuals who are concerned over the matter to rise up and join us to prevent this hedonistic culture from spreading in our society."
This comes after local preacher PU Syed had also voice similar concerns, calling for the upcoming BLACKPINK Born Pink concert, which is slated to be held in Malaysia on March 4th 2023, to be cancelled.
For more stories like this, follow us on Facebook by tapping here!
Also read: "If you want entertainment, go elsewhere!", local preacher demands govt to cancel BLACKPINK's 2023 M'sian concert