A plane crash that occurred in the suburban district of Medan Gopeng, Ipoh, yesterday evening (August 2nd 2022) has left one man dead and another in critical condition. According to Harian Metro, the incident had taken place along Jalan Dr Nazrin Shah, when the aircraft had plunged and crashed at 8.10pm near the Sungai Rokam pumphouse maintained by Department of Irrigation and Drainage, which is located next to a residential home.
Plane crash in Ipoh kills one, injures another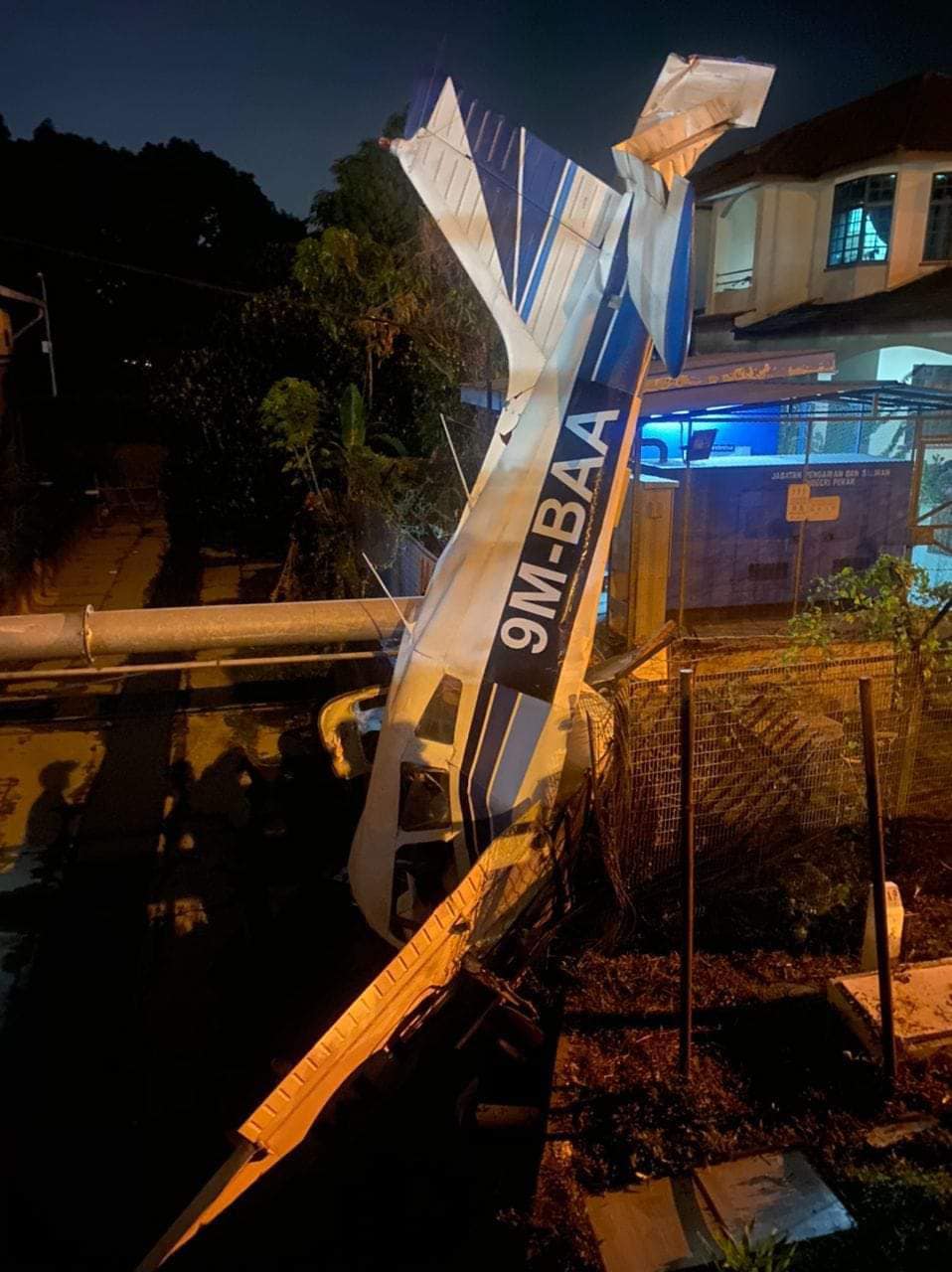 It is understood that both victims are aviation instructors from a nearby flying school that was located not too far from the scene of the tragedy. Perak Police Chief Datuk Mior Faridalathrash Wahid confirmed that 52-year-old aviation instructor Fajim Juffa Mustafa Kamal died at the scene.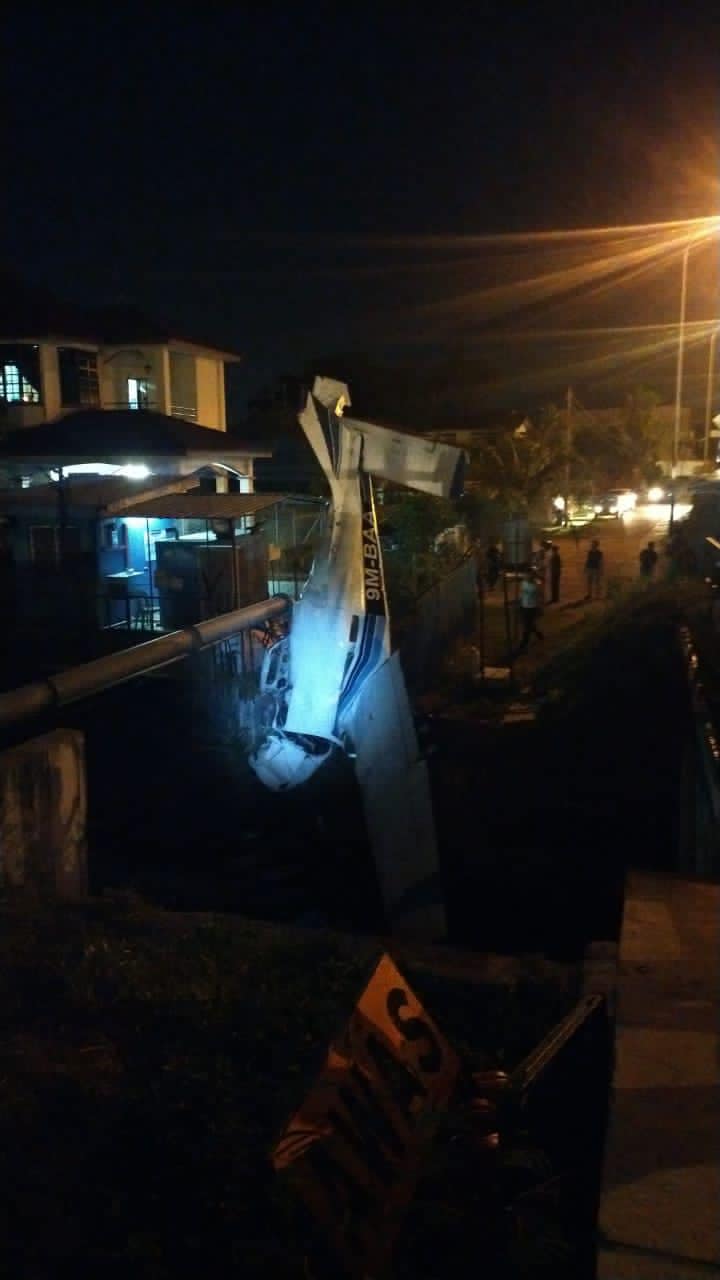 The other pilot, who has been identified as 62-year-old Chief Flight Instructor Muhammad Din Fikri Zainal Abidin, was found in critical condition. Both men were sent to Raja Permaisuri Bainun Hospital after they were successfully extracted from the wreckage of the plane, according to The Vibes.
True cause of the crash is still under investigation
Transport Minister Datuk Dr Wee Ka Siong has said that he was informed that the aircraft, which has been identified as a Piper PA28 model bearing the registration 9M-BAA, was part of a night training flight at the time and had been operated by BATS Aviation Sdn Bhd.
"I understand that CAAM's emergency operations centre was activated at 9pm tonight as soon as it was learnt that two pilots were involved in the incident."  he said.
According to a statement released by the Civil Aviation Authority of Malaysia (CAAM) on the incident, a safety investigation will now be carried out by the Air Accident Investigations Bureau in accordance with Part XXVI of the Civil Aviation Regulations 2016.
At this point in time, it is unclear as to what exactly caused the aircraft to crash, as authorities who were at the scene observed that weather had been fair.
For more stories like this, follow us on Facebook by tapping here!