An unfortunate reality that many women are confronted with in this day and age is the fact that instances of sexual harassment and assault can happen anywhere, at any given moment. And this has been proven to be the case after a local netizen took to sharing how her friend, known only as Puteri, had been on the receiving end of both offenses in under a span of 24-hours.
M'sian woman gets sexually assaulted on LRT train
Taking to Twitter, Puteri's friend explained how they had been taking an LRT train heading from the Abdullah Hukum station towards Setiawangsa at around 7.00pm in the evening on Monday (August 8th 2022). Understandably, the train carriages were packed at the time due to rush hour commuters heading home from work.
But what neither of them had been counting on was for Puteri to wind up falling victim to sexual assault when a man suddenly moved up behind her, before rubbing his fingers over her behind.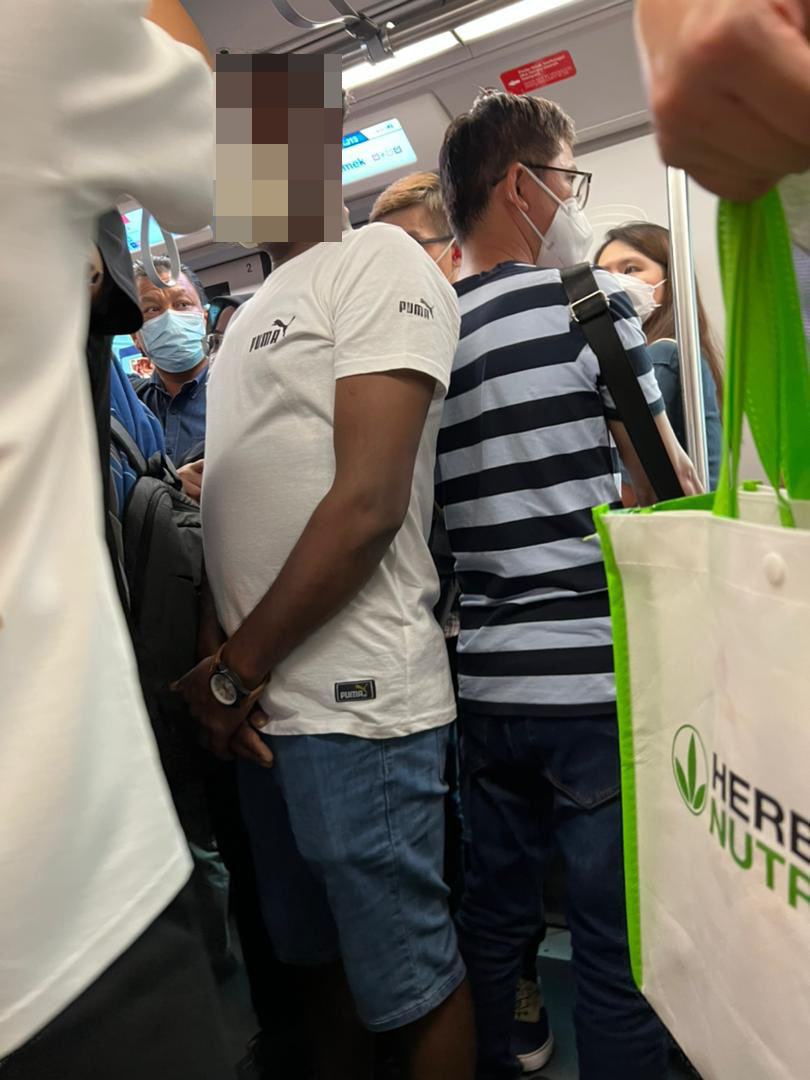 When Puteri looked over her shoulder to glance at the man, he promptly drew his hands back and placed them over the front of his pants, pretending as though nothing had happened.
"The train was packed why he didn't hold on to any pole?" Puteri's friend noted.
What's more, the man allegedly assaulted another woman in the same manner on the train carriage, leaving her appearing both shocked and terrified by his actions. As Puteri alighted from the train at the Setiawangsa LRT station, the man proceeded to follow suit. Thankfully, Puteri's friend noted that he proceeded to board a separate train bound for Putra Heights. She adds that Puteri was wearing a loose fitted long skirt and a fully covered hijab at the time.
Receives sexual harassment online after sharing her story
Unfortunately for Puteri, the ordeal did not stop there. After her story made the rounds over social media, a male netizen approached her on Instagram under the auspices of checking-up on her. However as the conversation progressed, the man her an unprompted, salacious message.
"He groped your ass?"

"Or did he rub his groin into your ass?"

"Maybe he got frustrated with how good your ass looks."

"Have you lodged a police report? Lodge a police report."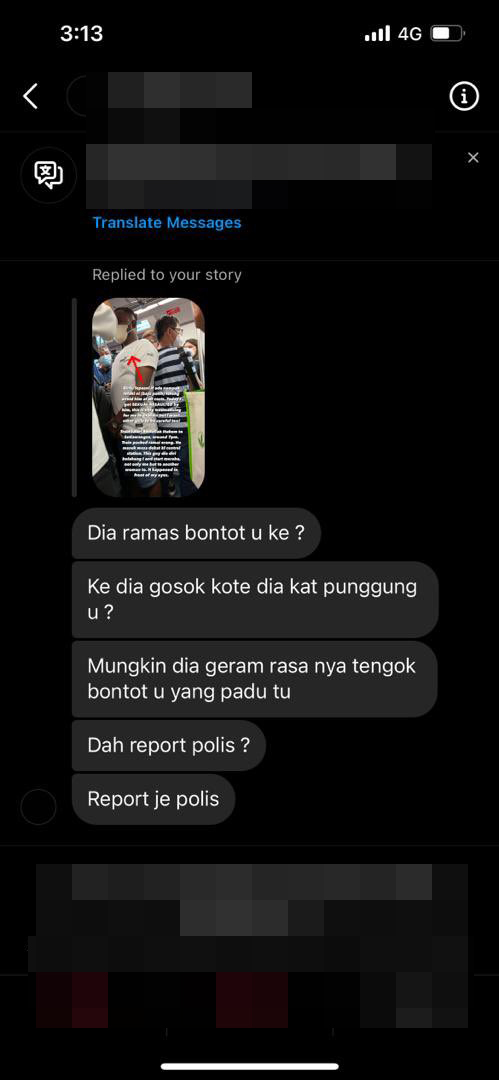 While her friend has attempted to confront the man over his sexual harassment, he did not respond. In speaking with Wau Post, Puteri says that she hopes her story will help raise awareness among other women to keep alert of their surroundings, so that they can avoid a similar fate.
Tap here to give us a 'Like' on Facebook and stay up-to-date on the latest news!
Also read: "He rubbed my buttocks & smiled," Local netizen shares how a man sexually harassed him in Sg Buloh MRT toilet