By now, many of us can come to admit that we spend a good bulk of our time scrolling on social media. And while a case can be made from how this digital medium has granted us the ability to connect with people globally with ease among a host of other benefits, it has also introduced the element of cyber-crimes. Chief among them being love and job scam operations, which many Malaysians have fallen victim to.
19-year-old Malaysian kidnapped & trafficked to Myanmar during job scam
Among them include a 19-year-old young man, hailing from Kuantan, Pahang, who was fortunately rescued by authorities before being safely brought back home to Malaysia from Myanmar. As reported by local paper Sin Chew Daily, he had only just graduated from high school when he came across a job vacancy online in April this year.
Advertising a role with a company that promised a lucrative salary, the high school graduate, surnamed Guo, did not think to take any precautions as the interview process was slated to take place locally, in the Northern state of Kelantan. To his horror upon arriving, he would eventually be abducted by a syndicate and trafficked to the border town of Myawaddy in Myanmar.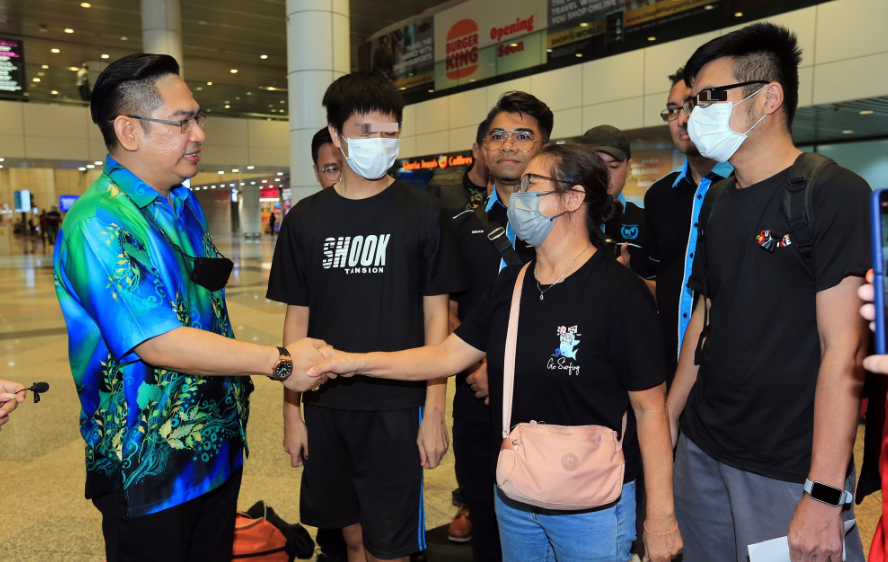 His 57-year-old mother, surnamed Lu, said that she did not realise that her son had been abducted at the time until she lost contact with him. She would later receive a call demanding for a ransom, but ignored it as she thought it was merely a scam, not thinking that her son would be in legitimate danger.
"My son then later managed to contact me again, and told me he was taken to KK Park in Myawaddy after being deceived, asking for me to help find a way to save him. The more I listened, the more confusion I felt in my heart.

How could my son have been deceived? What could I do? All I knew was that I had to find a way to save him." she said.
Saved with help from local & foreign authorities 8 months later
She later went on to lodge a report to the police immediately after learning about her son's situation, before being contacted by a PKR representative on the matter. Liaising between local and foreign authorities, they eventually managed to secure safe passage for her son to return home.
"During these past 8 months, I knew that the situation in Myawaddy, Myanmar was incredibly dangerous and that trying to get Malaysians to return from Myanmar would be difficult. But they [the people who assisted in his return] would always reassure me that we would be able to save him.

And finally last month, we managed to successfully save him and now he has returned to my side. I am very happy today. Naturally as a mother, I would do everything I can to bring my son home. I would also like to extend my appreciation to everyone who helped me bring him back without resorting to paying a ransom." she said.
She has also urged young Malaysians to exert caution and not be deceived by jobs offering high salaries, and to listen to the advice of their parents to avoid being led astray. The pair were reunited at Kuala Lumpur International Airport.
Speaking of his experience, Guo told members of the media that upon arriving in Kelantan, he was forcibly taken by members of the syndicate before being transported to the border between Thailand and Myanmar using a waterway.
He was then sold to KK Park in Myanmar and forced to participate in scam activities. Should he refuse, he would be beaten by his captors.
"I was scared and would cry every day. I later managed to contact my mother for help to return home. However, the syndicate told me that she must pay off a ransom in order for me to be released.

I had no choice but to follow their instructions and cheat." he said.
Guo was among two job scam victims who were rescued that day. Another victim, 34-year-old Mr Li, had been trapped in Myanmar for 9 months.
Tap here to give us a 'Like' on Facebook and stay up-to-date on the latest news and stories!
Also read: M'sian job scam victims return safely home in daring escape using tunnel dug out by Laos locals