In recent years, an alarming number of Malaysians have become duped by increasingly common job scams that are most frequently encountered over social media. Reaching out to potential job seekers under the guise of recruiters for foreign companies, these scammers lure in prospects with claims of relatively easy work and high pay, before smuggling the victims across to countries such as Thailand, Cambodia, and Myanmar where they will be forced to work as scammers against their will.
M'sian job scam victims manage to escape syndicate from Laos
Fortunately for one group of Malaysians, they managed to escape from under the clutches of their captors with help from locals living in the area. As reported by Free Malaysia Today, the group initially consisted of eight victims, all of whom decided that four among them should find a way to make a run for it in hopes that this would eventually trigger further efforts to rescue more of those still trapped under the guard of syndicate gangs.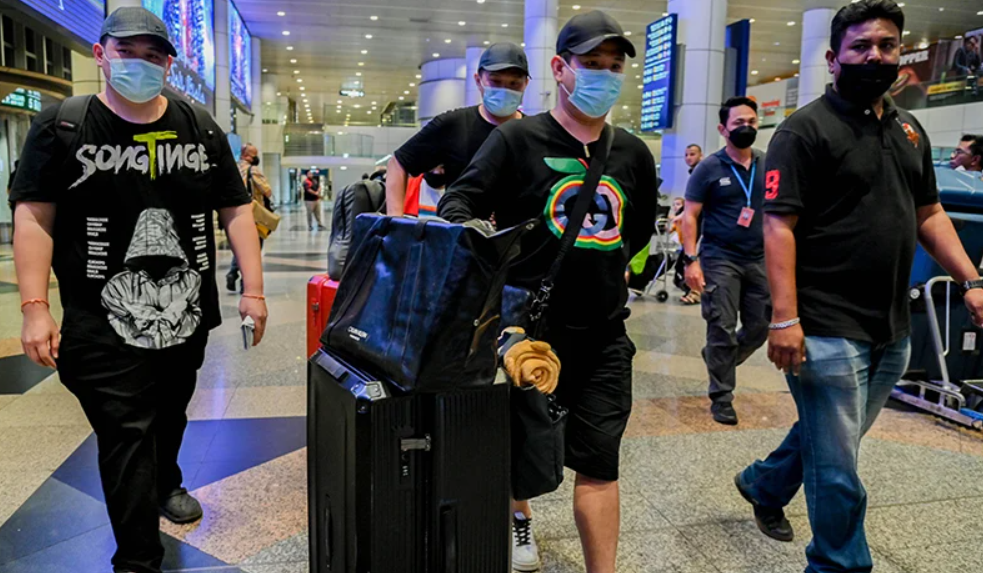 Among those lucky enough to make it back home, 34-year-old Khoo (not his real name) recalled a horrific moment when a Chinese national was beaten before their very eyes to set an example for other victims who wanted to escape, leaving him with a broken arm and leg, as well as a split head.
Another victim who went by the name of Danny said that he had resigned himself to either die trying to fight his way out of the job syndicate's compound, or make it home to Malaysia to reunite with his wife.
"If you don't run, you will die. So we (sought to escape). Even if we die together, it's fine," he told members of the media after finally meeting his wife and three-year-old son after 8 months of captivity.
4 of them managed to escape through a secret tunnel
Four victims managed to plot and execute a dramatic escape from their captor's compound via a tunnel that had been secretly dug by local Laotians living in a nearby town. Upon reaching the end of the tunnel, a car was waiting to whisk them away to safety. It was not explained as to how the Laotians knew about the Malaysian victim's circumstances.
One of the victims who was not chosen to escape through the tunnel, Lee (not his real name), managed to escape using another scheme by pretending to be sick when he was hospitalised, before being assisted by local villagers. Unfortunately, the fate of the remaining 3 victims is not known, as they were scheduled to be 'sold' to another syndicate group operating in Myanmar.
All the escapees were greeted by their families at the KLIA on Tuesday (October 4th, 2022), where they thanked the Laotian villagers, in addition to the government, the Malaysian International Humanitarian Organisation and authorities in Laos, for their concerted efforts in securing safe passage for them home.
For the latest news and community stories, follow us on Facebook by tapping here! 
Also read: M'sian job scam victim's family exposes alleged middleman involved, claims he earns up to RM15,000 per person