In a day and age where anybody could have the potential to turn into a breakout star over social media, more and more individuals are increasingly looking into the potential prospect of hitting it big with the power of the Internet. However, this has similarly brought about an increasing number of scammers eager to exploit newcomers who are unfamiliar with industry practices.
Scammers are now posing as modeling agencies and job recruiters 
Just recently, Malaysian model @officialJoannaJ, otherwise known as Ms Joanna Joseph, took to her own Twitter account to shed light over the matter of scammers who are posing as modeling agencies in order to lure young women into sending them nudes over social media. According to her, she had previously been approached by a number of women, all of which have been made victims by scammers offering false prospects such as modelling and influencer opportunities, as well as career offers to work as stewardesses with well-established airlines.
A thread. (Modelling and Scammers).

I have been personally approached by many women who have been scammed by these particular profiles in the name of "Modelling", "Influencer", "Air asia interviews" and what not. They offer a high price for "online interviews".

— 🌙 #JusticeTourMY (@OfficialJoannaJ) February 27, 2022
Joanna explains that these scammers tend to operate with the same modus operandi, where they will approach young women who are keen to dabble in the modeling industry or similar fields.
In the case of one scammer in particular, who was only known by their screen name Sha Zayn, they would often pose as either a modeling agent or a recruiter working for a local airline. In both instances, the 'career opportunity' is open to women with zero experience in the field, and promises a salary of up to RM3,700 with a 'convenient work-from-home lifestyle'.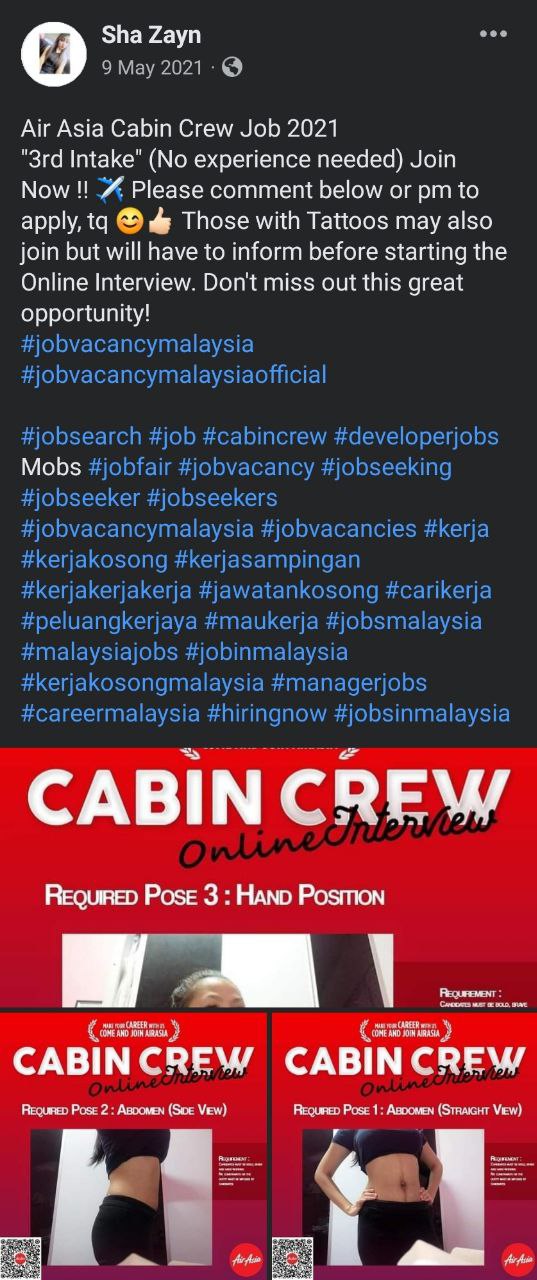 Women are instructed to take revealing photos of themselves as part of the application process
If they express an interest, then the scammer would instruct these women to send a series of photographs of themselves clad in their undergarments, under the guise of conducting a virtual fitting session to obtain their measurements.
"These profiles basically ask you to take pictures of yourself posing in the name of 'BODY SCANNER' saying it's a part of 'Modelling'".

Starting off with basic pictures and then more towards pictures of yourself with undergarments. Check the screenshots." she wrote.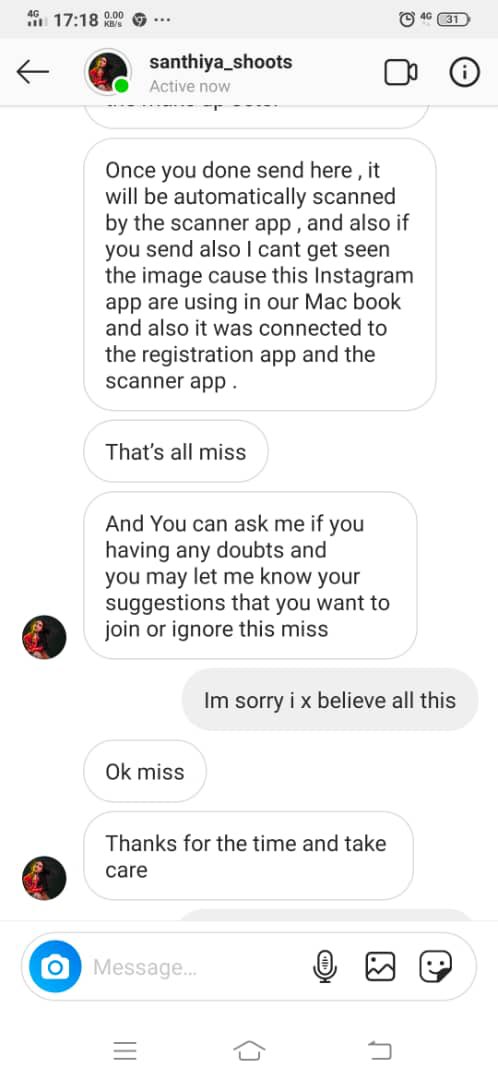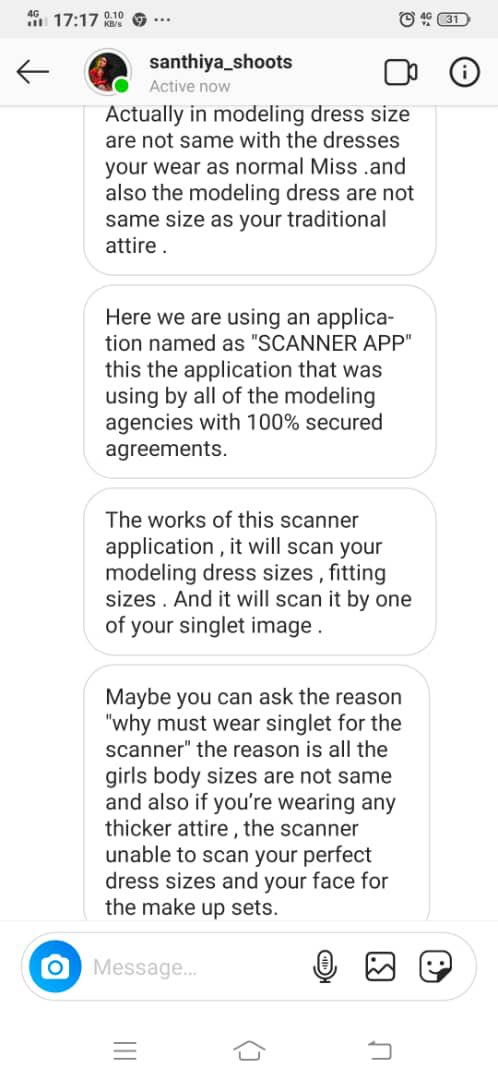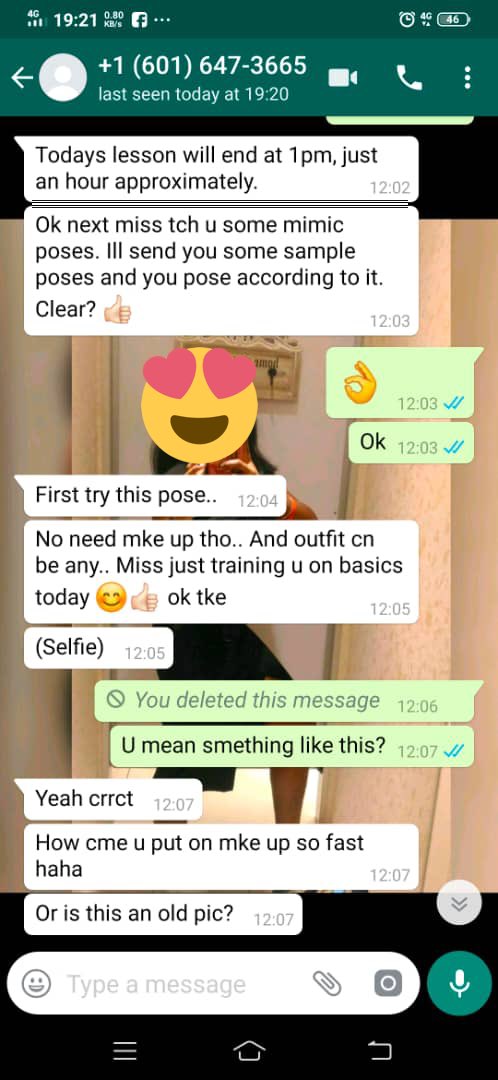 Misbehaving candidates are blackmailed into submission
The process involves the use of a 'BODY SCANNER' application, which the scammer claims is a safe and secure means to map out a candidate's stature in order to provide them with accurate measurements of their physique. Candidates are also told to strip down to their undergarments to avoid the scanner from obtaining inaccurate measurements, in a bid to get them into a more revealing state of undress.
Moreover, the scammer would even go so far as to blackmail models who refused to heed to their instructions, threatening to leak their photos to the public.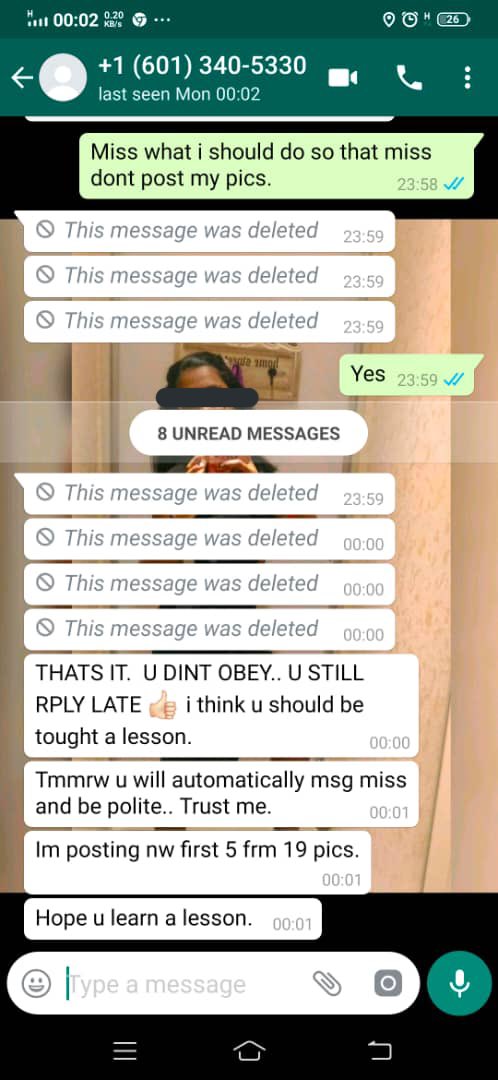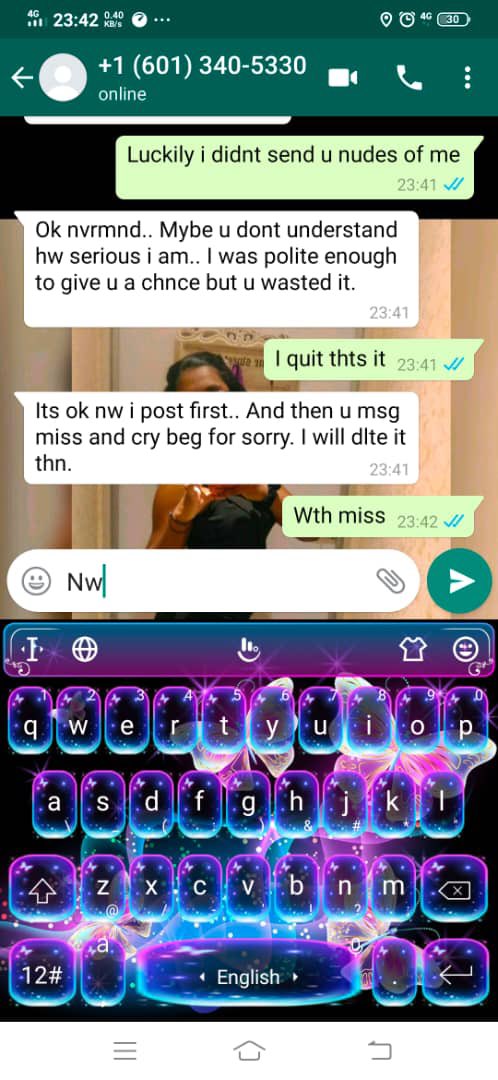 Joanna goes undercover
Joanna herself had gone undercover in order to understand the sheer scale in which the scammers operated. Initially, the conversations appeared innocuous enough, with the scammer introducing her to a number of 'job opportunities' that they had available. She was then offered an 'indoor modeling' gig which promises a salary of RM2,500 with an allowance of RM300 on top, in exchange for 4 hours of work daily.
Instructed to send revealing photos of herself
The scammer proceeds to then instruct Joanna to photograph herself in a series of different poses, requesting that she be clad in a sleeveless shirt. In speaking with another victim, she was told that this was the exact tactic used by the scammer previously to obtain indecent photos from other women. They had even used photos of other models without their consent as 'proof' that they were working with them.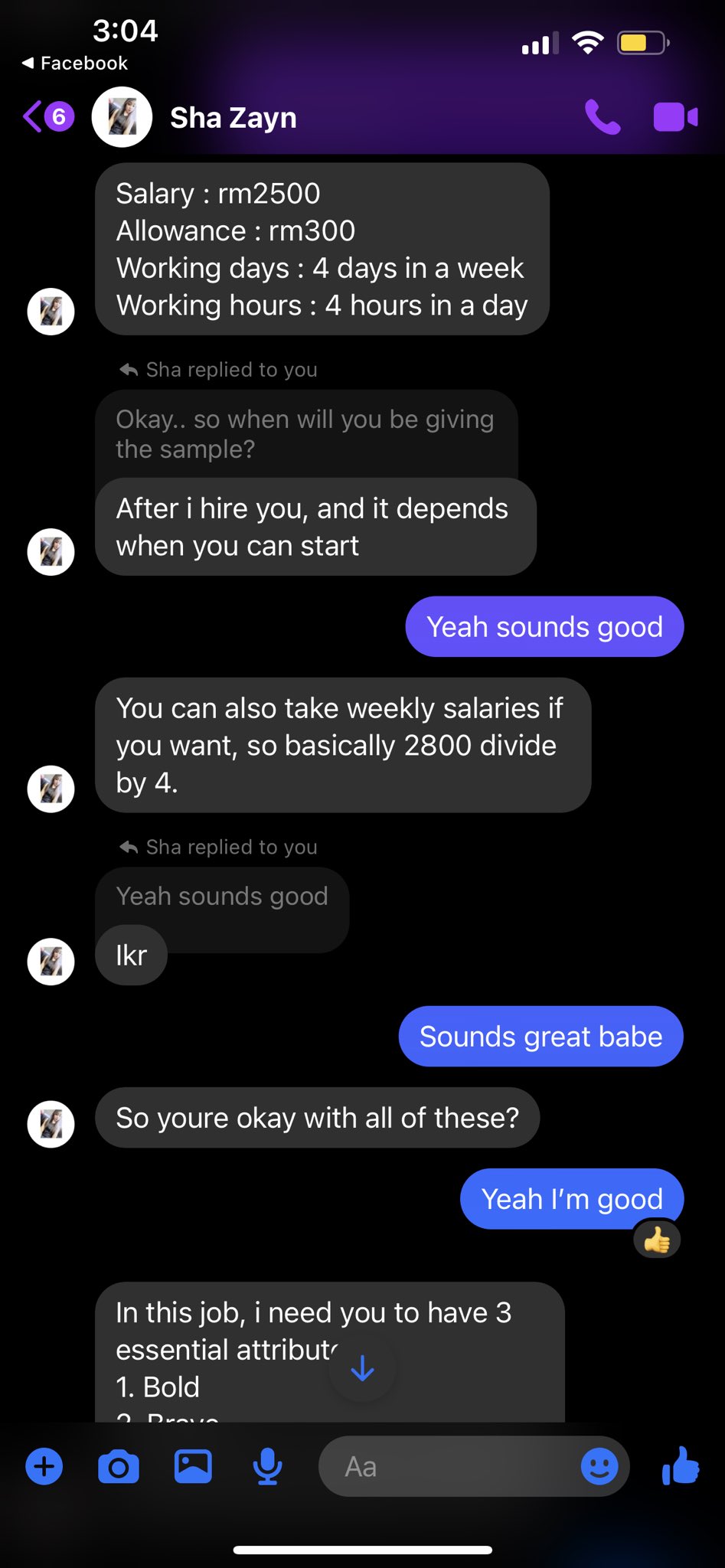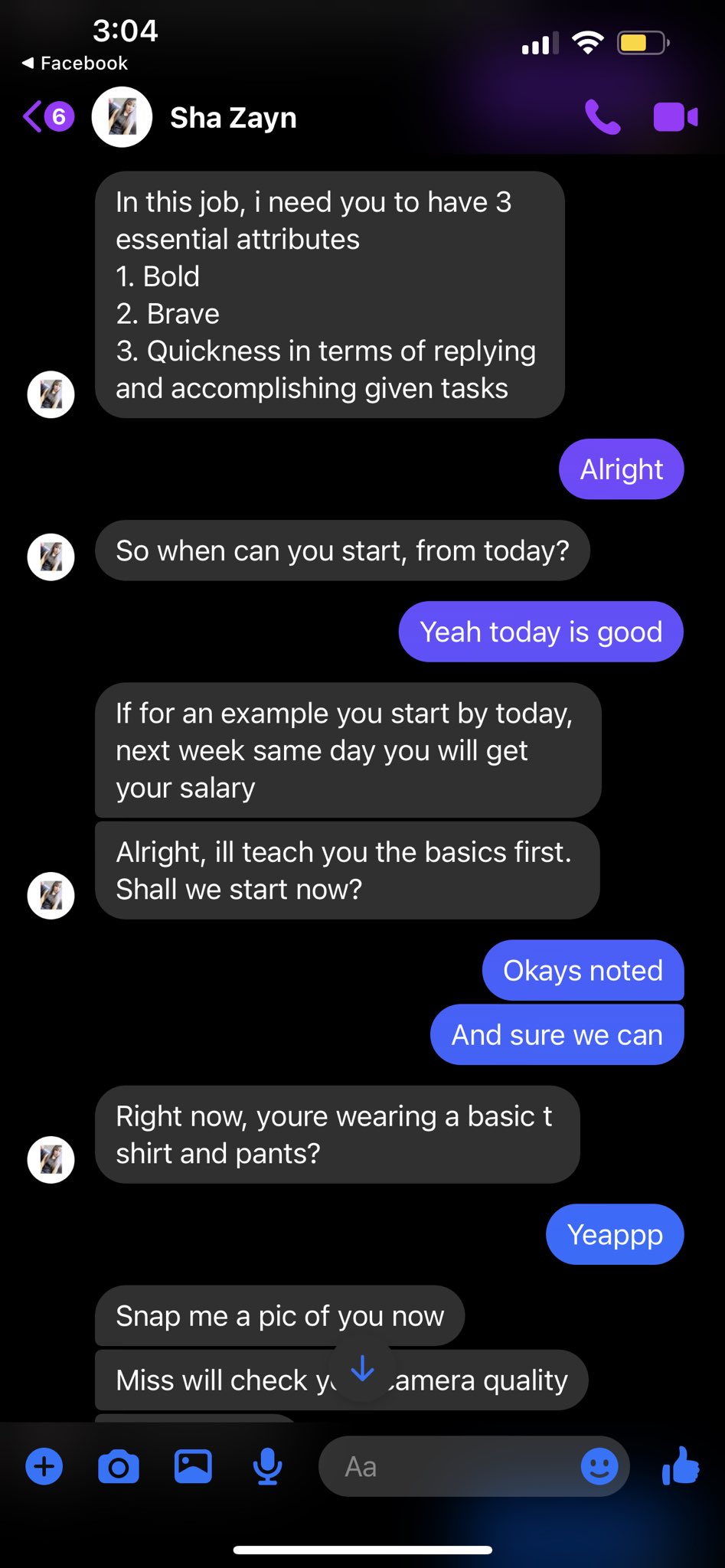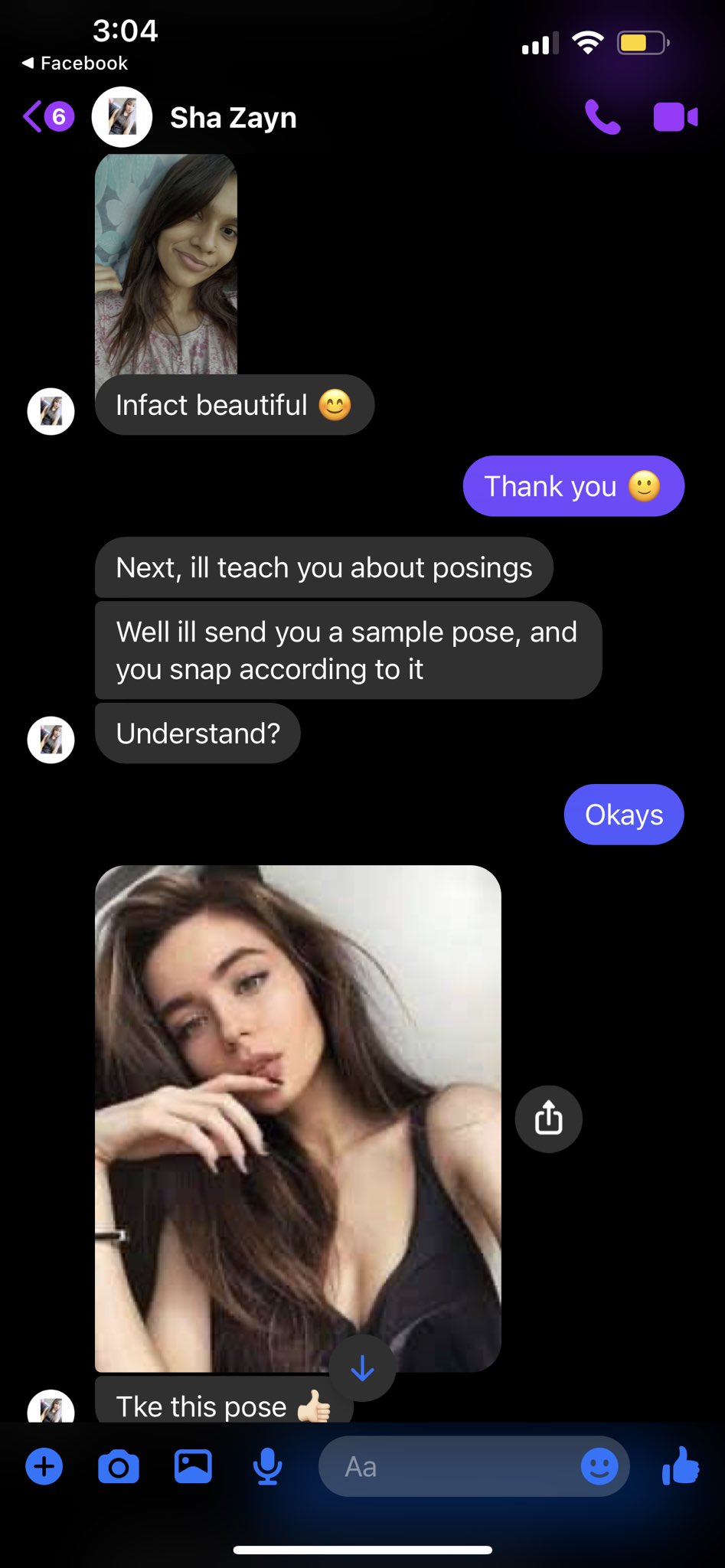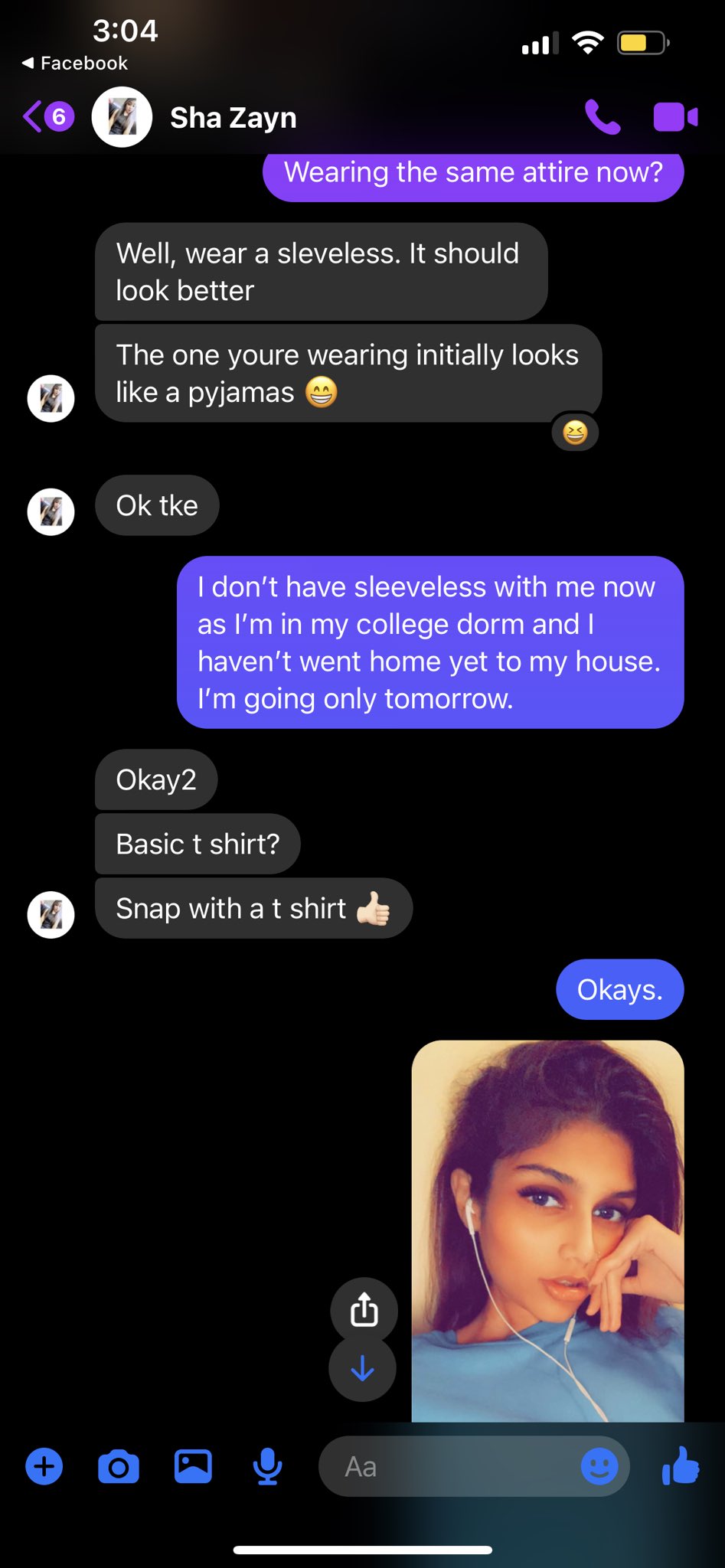 Scammer backpedals, then claims Joanna was trying to scam them
Unwilling to participate in the ruse any further, Joanna proceeds to call out the scammer. But to her surprise, the scammer flips the script and instead accuses her of trying to scam them.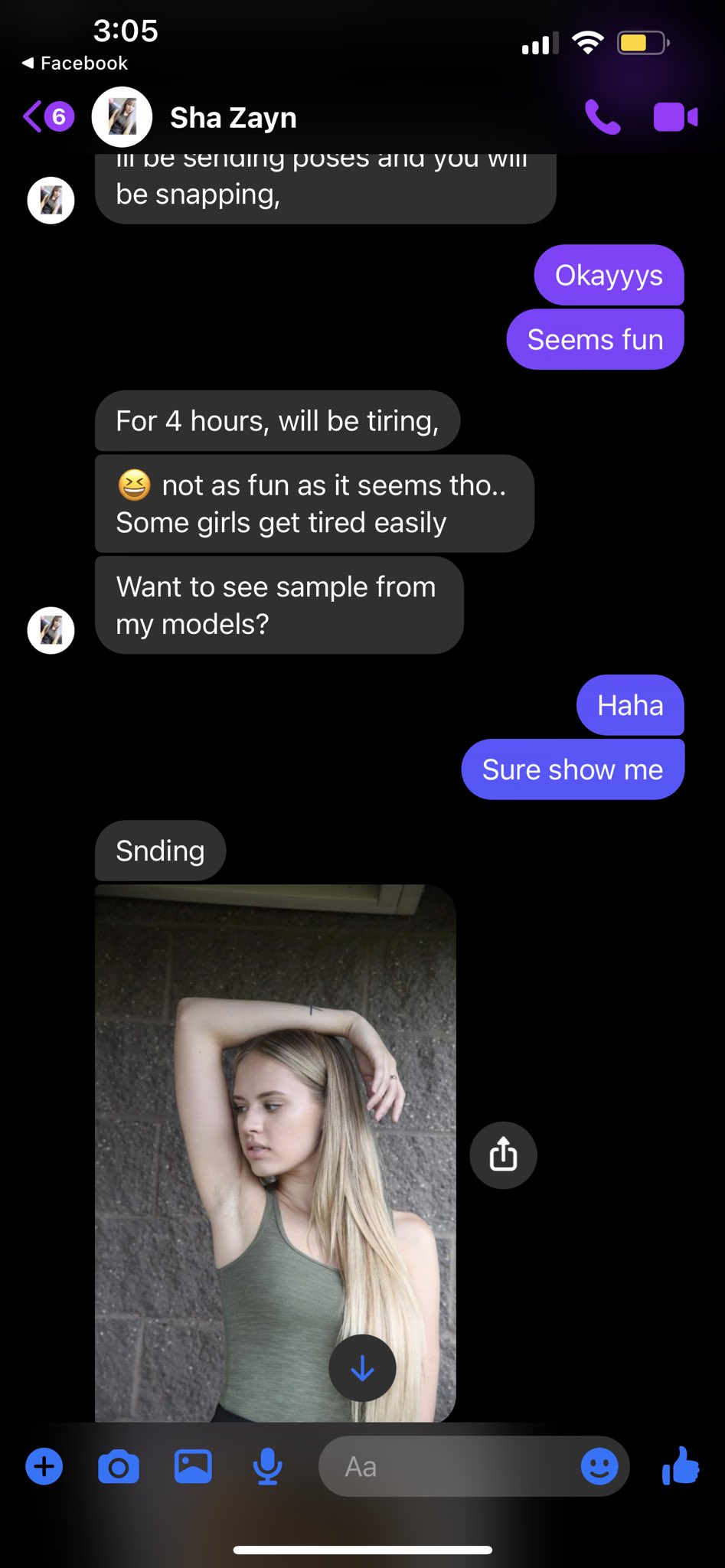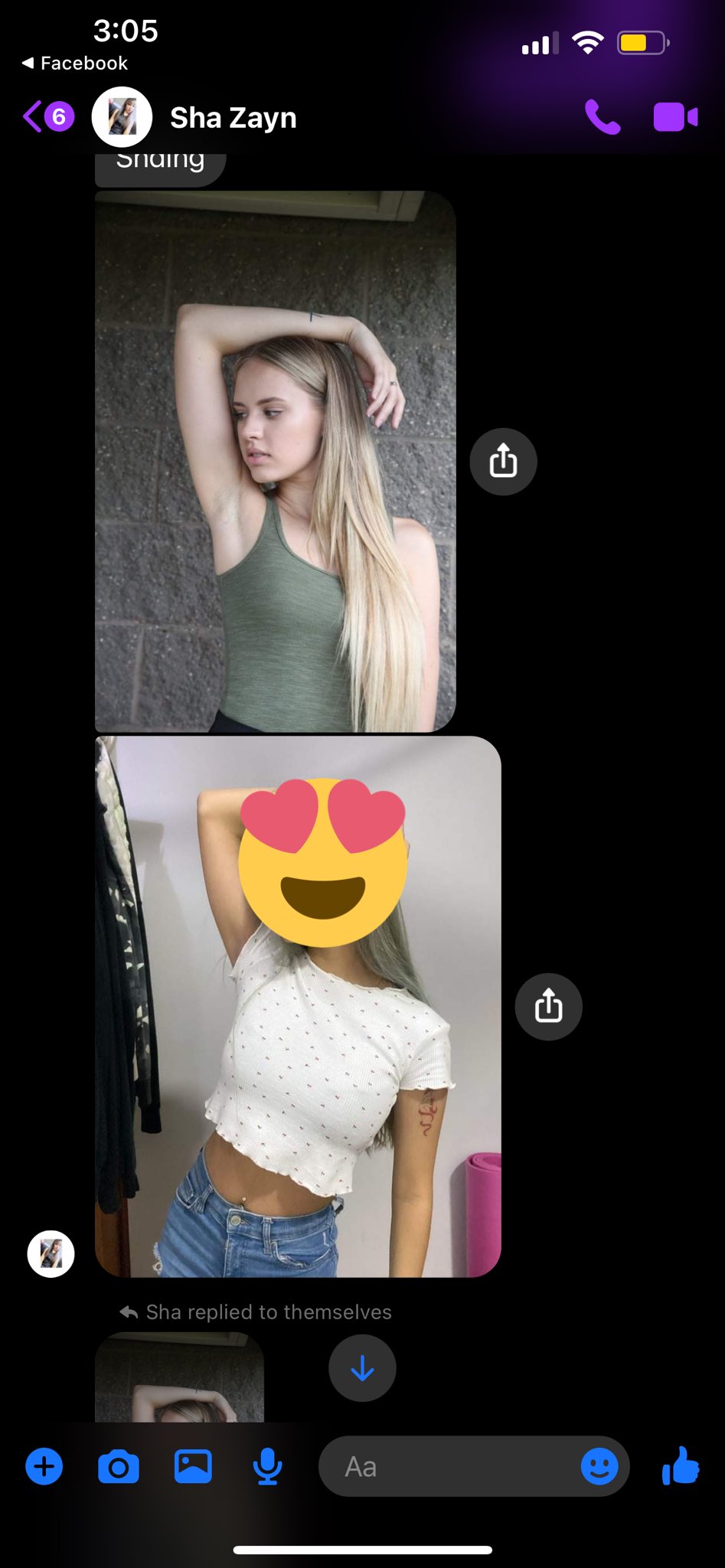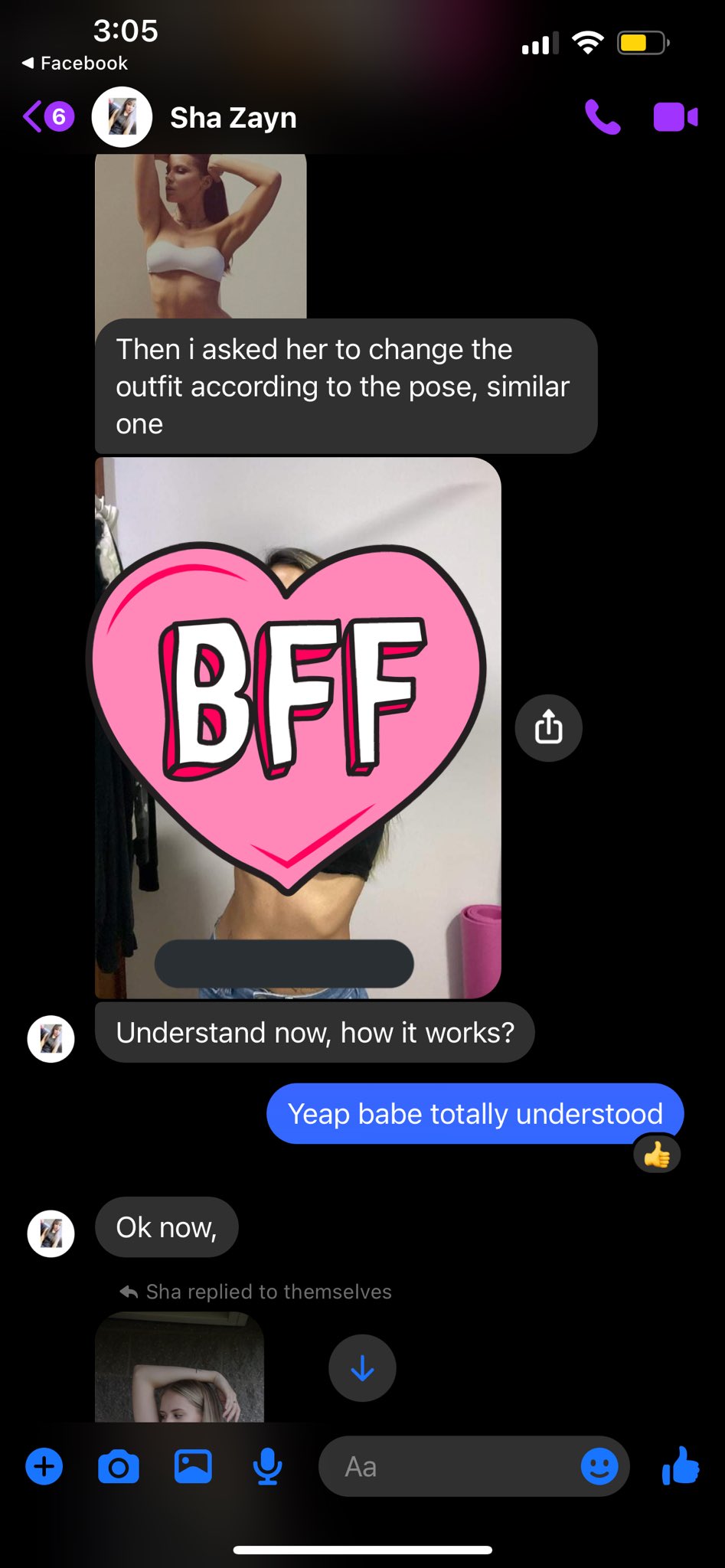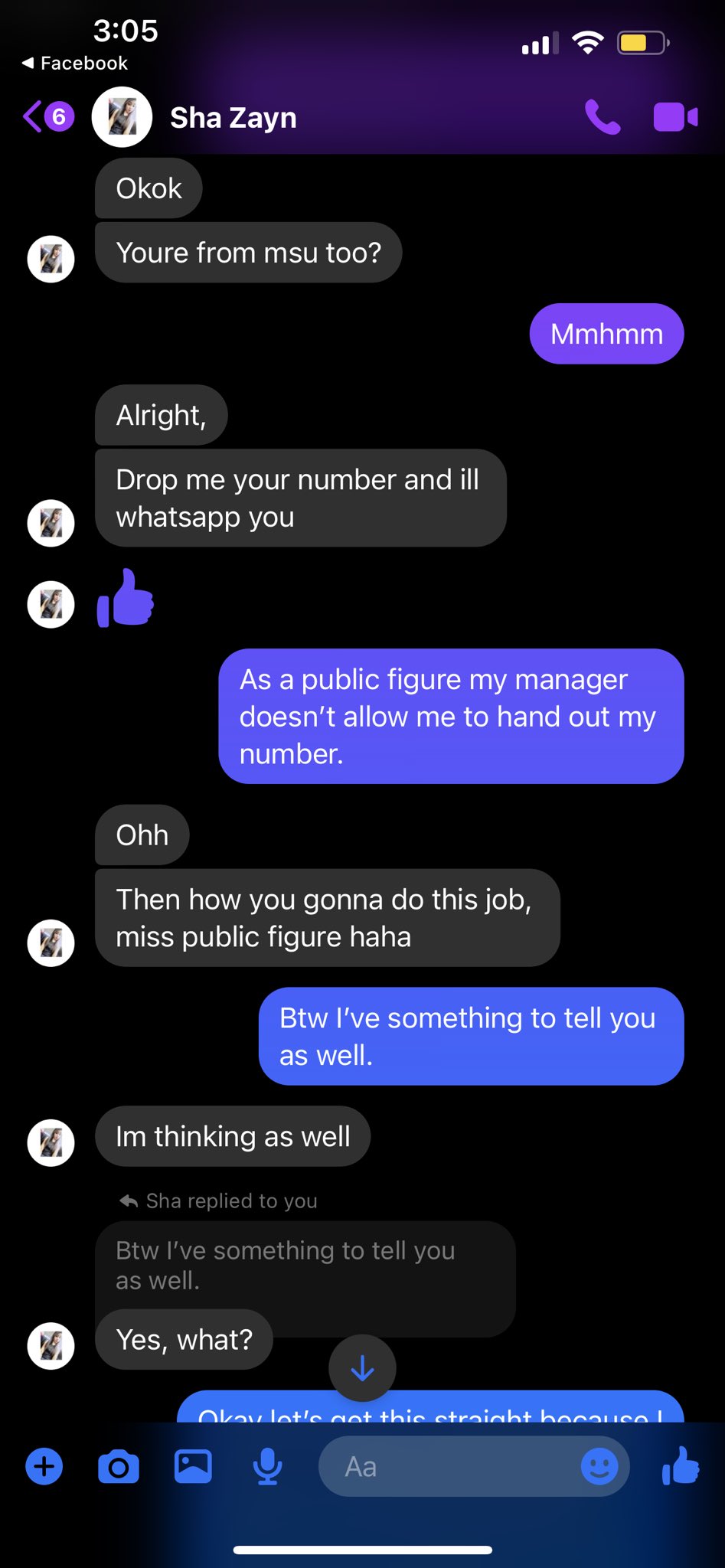 And Sha Zayn isn't the only scammer lurking around the local social media space either, as Joanna revealed that an Instagram page going by the handle @jobvacancymalaysiaofficial had also approached other women for the same purpose.
Be very careful of this page as well, as some of my followers have been scammed by this page and they have been using pictures of models for promoting without consent.

A follower requested me to post about this to create awareness. pic.twitter.com/UW8AihToxb

— 🌙 (@OfficialJoannaJ) February 27, 2022
Photos will then be shared on Telegram groups among other men
What makes this all the more sinister is the fact that the photos obtained by these scammers will then be shared among other men via a dedicated Telegram group, as explained by another follower of Joanna's.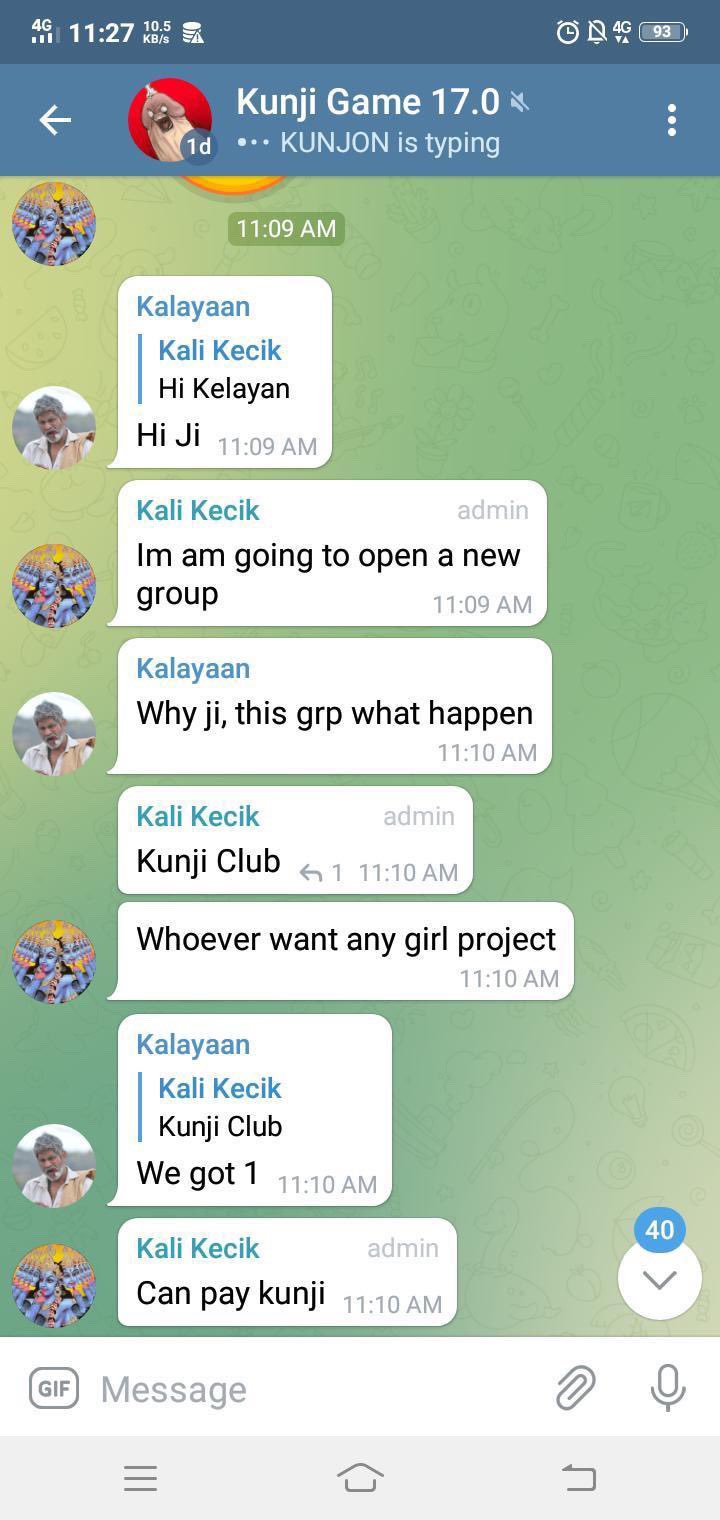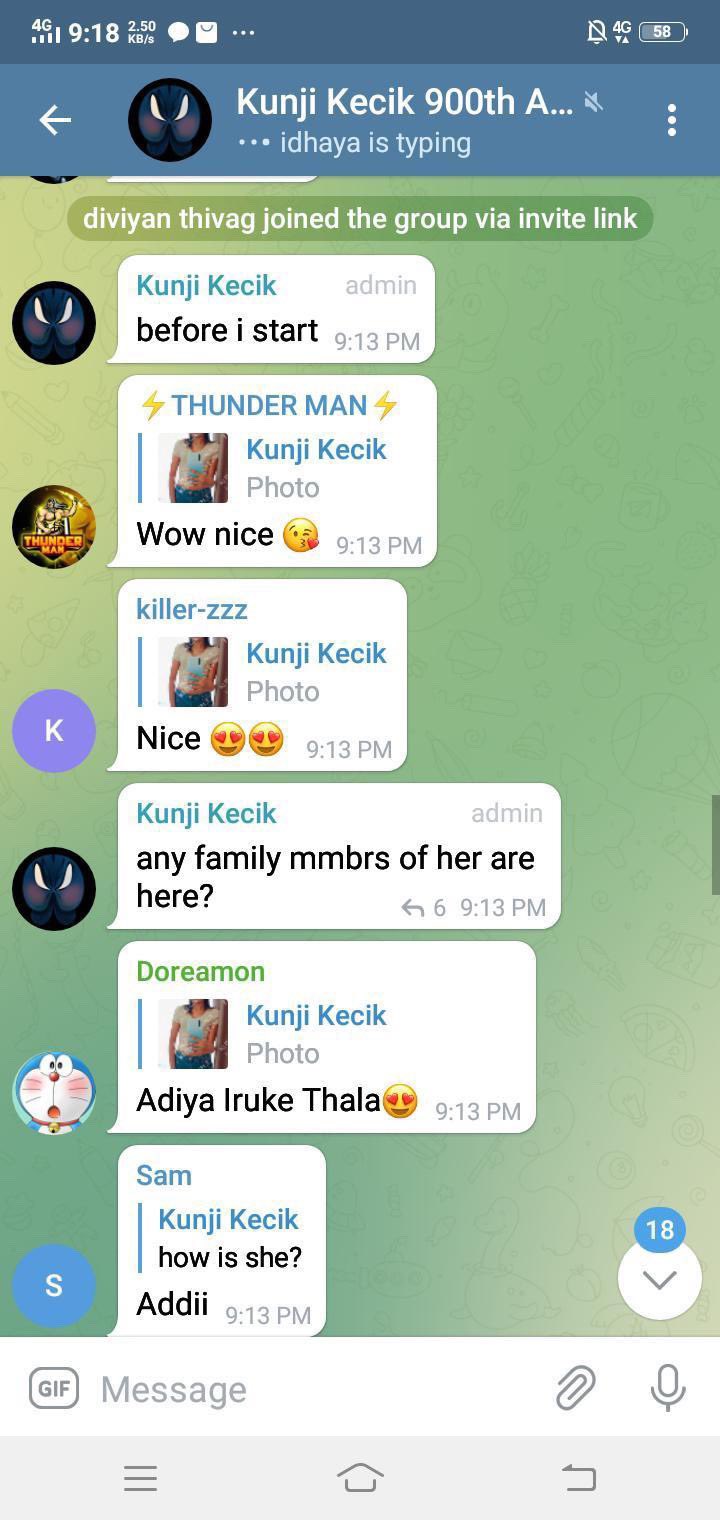 In speaking with Wau Post, she advises women who are looking to join the modeling industry to be incredibly wary, as many scammers are quick to prey on fresh faces who may have no proper understanding of how the industry operates.
"It's always good to double confirm with the senior models or someone that is already in the industry about a particular agency or job opportunity before going ahead." she said.
And of course, when being invited for a casting, never go alone and always bring a friend along as some fake modeling agencies may have physical premises of their own.
For more stories like this, follow us on Facebook by tapping here! 
Also read: Migrant worker gets scammed out of RM1,000 after buying iPhone for his son, but only received a slab of stone instead