In recent years, parts of Cambodia have become a concerning hotbed of crime, especially in relation with human trafficking and kidnapping operations targeting victims in Malaysia. Many are typically lured in by the prospect of high-paying jobs abroad that are advertised on social media, only to be duped and forced into participating in other illegal schemes such as scams against their will.
Malaysian kidnapping victim rescued by Cambodian authorities 
Thankfully, a Malaysian woman who was kidnapped close to a fortnight ago has been safely rescued by Cambodian authorities, after they busted down an operation that involved six suspects. As reported by local paper Sin Chew Daily, the bust occurred in the coastal Koh Kong province last Friday (November 11th, 2022) at 9.00pm.
Local law enforcement officers were said to have responded to a tip-off from the public on the matter, before carrying out the raid at a residential home in the area. It was said that the victim's husband, a 39-year-old man surnamed Wang, had lodged a police report over his wife's kidnapping by gangsters on October 31st, 2022. At the time, they were trying to extort a whopping USD $15,000 (RM68,850.00) from him, in exchange for her safe release, reports The Cambodia China Times.
2 Malaysian were involved in the operation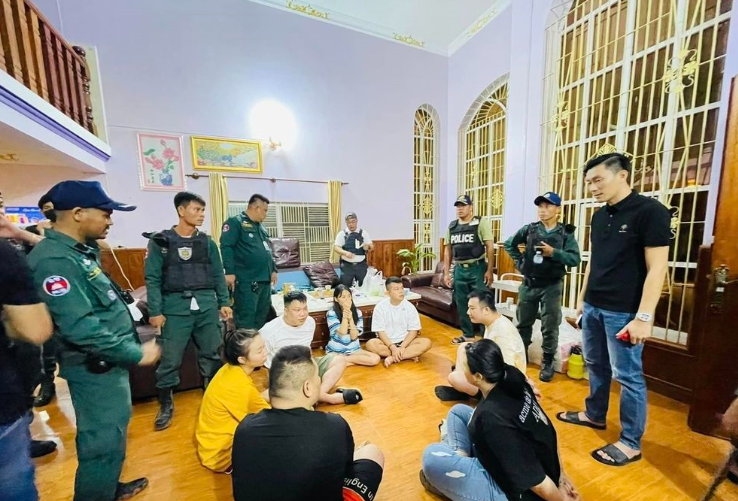 Upon receiving the report, an investigation was launched and members of the Cambodian police were able to obtain reliable intel regarding the kidnapping in a span of two weeks. On the day of the raid, officers went into hiding around the home, before surprising the suspects in an ambush that took them by surprise.
Of the six suspects, two were Malaysian nationals, while the remainder were said to have originated from Mainland China. They ranged from 20 to 30-years-old. Those involved in the operation will be detained, pending further investigations.
Tap here to give us a 'Like' on Facebook and stay up-to-date on the latest news and stories!
Also read: M'sian ex-political candidate from GE14 arrested for suspected involvement in human trafficking operations