Although it is not considered a collision, many of us probably have experienced the feeling of frustration after noticing an unexpected scratch or dent on our cars, especially after having left it parked at a public venue. Many of these culprits often decide against leaving behind any form of compensation for the damage, and opt to leave the scene unnoticed.
However, one such driver who committed the act wasn't only caught on camera doing so, but it turns out that he had accidentally damaged a car belonging to none other than one of the sons to the Sultan of Johor!
S'porean driver damaged Tunku Temenggong Johor's Honda and leaves the scene
Tunku Temenggong Johor Tunku Idris Iskandar Sultan Ibrahim recently took to His Instagram account to share the damage sustained on his Honda e Electric Vehicle. A rare sight on Malaysian roads, the little white subcompact car costs a whopping RM210,000 if bought through automobile importers Weststar, according to PaulTan. It was said that there are currently only 4 of these models in Malaysia, with one of them belonging to the Johor prince.
He posted a picture of the car's damage, along with surveillance footage capturing the culprit's action. The minor collision appears to have happened in front of a line of shops located at Jalan Serampang, Johor Bahru.
In the video, the black BMW vehicle bearing a Singaporean-registered car plate number can be seen cruising down the street, looking for a place to park. After finding one parking spot, the car makes a turn to enter, but the driver failed to avert the Honda e on the left. Inevitably, this caused the black BMW to scrape against the rear fender of the Honda with enough force to cause it to shake mildly due to the impact.
Every driver knows the right thing to do is to own up to the car owner, or at least see how bad the damage is. However, the BMW driver simply got out of his car and went on his way after he parked the car. He did not even bat an eye at the Honda e when he passed by it.
Report lodged against the culprit
The Johor Prince was understandably not happy after learning that the inconsiderate driver chose to leave the scene of the accident. The picture he uploaded showed the minor yet obvious scrape on the white expensive vehicle, captioned with the word "Perangai" (translated from Malay to English as 'attitude').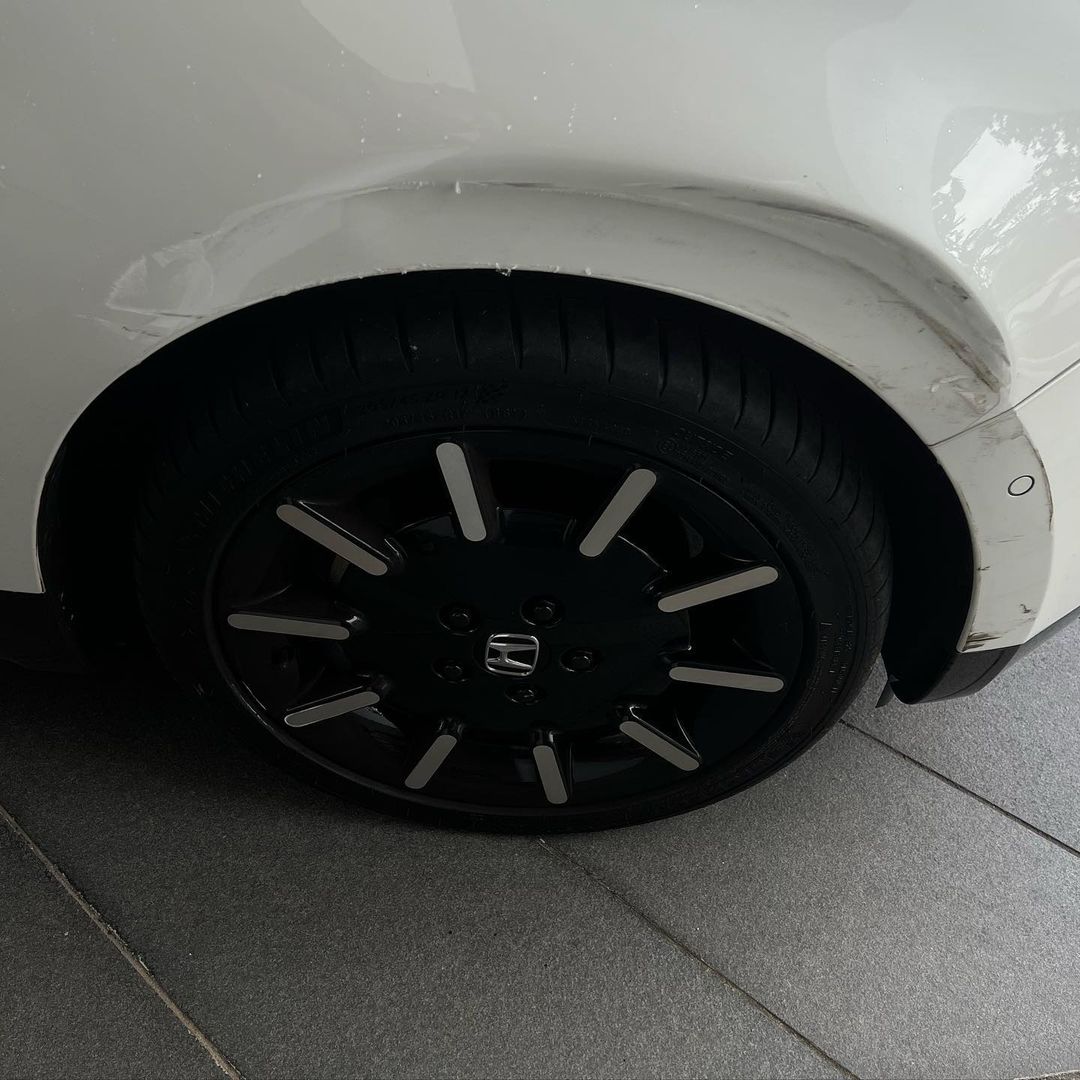 He also included a photo of the black BMW's number plate as evidence.
According to Kosmo!, Johor Bahru Selatan District Police Chief, Assistant Commissioner Raub Selamat shared that the accident was reported to the authorities and is being processed at the moment. Hopefully, the matter will be sorted out amicably between all parties!
Tap here to give us a 'Like' on Facebook and stay up-to-date on the latest news!
Also read: Singaporean electric vehicle driver allegedly seen stealing electricity from a Johor charging station