Hot on the heels of one road rage incident that occurred yesterday, we have yet another instance that proves resorting to undue anger when behind the wheel is never a good idea. Especially when you're caught in the wrong, red-handed on dash cam in this case!
'Hilux Karen' creates a scene after cutting lanes
Just two days ago on 25th January 2022, netizen Audrey Gan took to sharing how she had been driving along along the New Pantai Expressway and had been approaching the Pantai Dalam Toll Plaza. What would have been an otherwise uneventful drive quickly turned into a heated altercation when Audery's car was suddenly cut off right before the toll plaza booth by a black Toyota Hilux pickup truck.
Despite the fact that it was clearly apparent that the Toyota Hilux had cut into Audrey's lane, the driver of the car had apparently felt slighted by the fact that she wasn't given enough room to maneuver her vehicle into the roadway.
Insisted that she was in the right despite being caught on camera
Stopping her car and blocking Audrey's way, the female driver proceeded to alight from her vehicle before walking up to Audrey's car. With her voice raised, she gestures at her and can be audibly heard confronting Audrey and accusing her of being at fault.
"Where is your signal?!" the female driver asked.
Left completely exasperated, Audrey asked why she would need to use her signal lights when she had been driving straight ahead in her own lane towards the toll booth.
"What signal? I'm in my lane! You from there come here!" she points out.
Yet, the female Hilux driver remained insistent that Audrey was the one who was in the wrong and continued to tell her that she should have used her blinker, despite there being no reason for her to do so.
But after a moment, she appeared to relent and returned to her vehicle before driving away. Understandably, the interaction has left many netizens angered over the fact that the female Hilux driver had not only refused to apologise for being at fault, but had gone so far as to openly create a scene.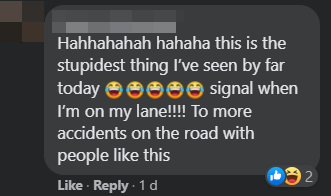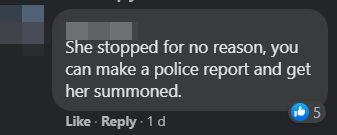 For more stories like this, follow us on Facebook! 
Also read: M'sian road bully with RM8k in unpaid samans tries to intimidate driver, flees when he realises he was video recorded