If our parents have taught us anything, it is to never little on the streets. Not only does it dirty our surroundings, but the resulting rubbish could lead to ecological consequences, such as clogging up drains resulting in floods, and harming local fauna that may mistake our rubbish as food. However, this recent case of littering in Shah Alam led to a completely different, albeit hilarious set of consequences.
Police and forensics team dispatched to investigate disposed 'body' in Shah Alam
As shared over social media, a sanitisation worker who had been cleaning up the Section 27 area came to stumble upon what seemed to shockingly be a 'body' that was left completely wrapped in plastic cling film behind an alleyway. The grisly discovery was made behind a motorcycle repair shop, with the 'corpse' appearing to have been left curled up in a fetal position. Understandably, the sanitsation worker immediately reported the find to the authorities.
Polis kena scam. pic.twitter.com/HI6UGrnp6K

— ₆⁶₆ςιδ²³₆⁶₆ (@Tsgxy_) February 9, 2022
Body turned out to be a sex doll
As per protocol in instances of discovering corpses, the local police force was dispatched alongside a forensics team to ascertain the identity of the deceased, as well as obtain more evidence from around the crime scene. Like something out of a police procedural drama, they had even sectioned off the area to prevent passers-by from trespassing. However, what they eventually found wasn't in fact, a corpse.
Unwrapping the layers of plastic cling film, the authorities eventually came face-to-face with the visage of a sex doll.
Quoting Shah Alam OCPD Asst Comm Baharudin Mat Taib, Harian Metro reports that the discovery was made at 3.00pm Tuesday (8th February 2022), and has been classified under No Offence Disclosed (NOD) as it lacked any criminal elements.
Predictably, the entire saga has left netizens tickled and amused, with many jokingly claiming that the police have been 'scammed'.
"This is what they get for not helping scam victims in Malaysia. The police wind up being scammed too."

"Even the mannequin was like 'eh eh, not me, not me'! Why even!"
"The owner must have ended his bachelorhood." 
"Also, the police be like…"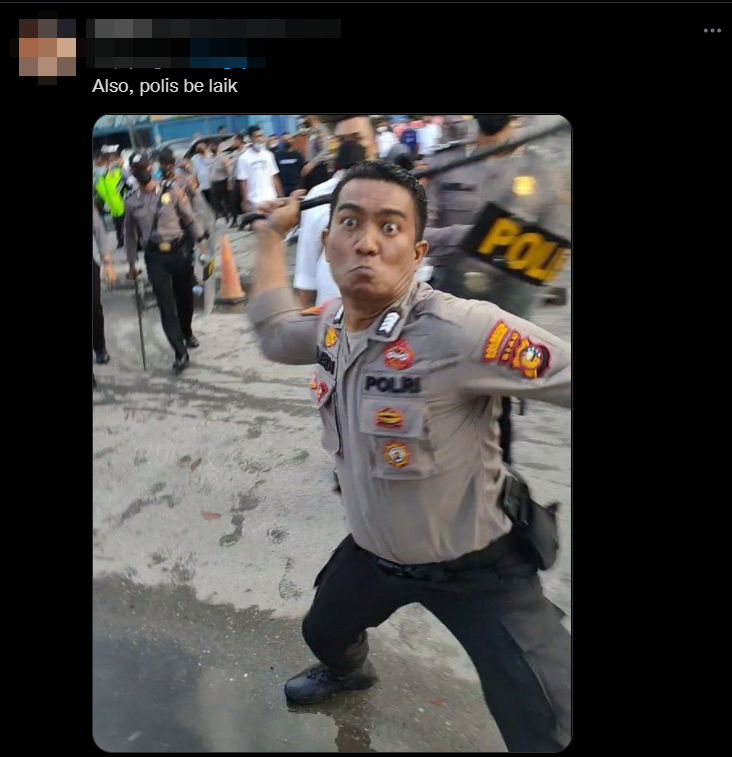 "The police, when they realised that it wasn't a corpse, but actually a sex toy be like…"
For more stories like this, follow us on Facebook! 
Also read: M'sian road bully with RM8k in unpaid samans tries to intimidate driver, flees when he realises he was video recorded