At this point, you will no doubt have read about the unprecedented LRT station service disruptions that have plunged Klang Valley commuters into chaos. As a whopping 16 stations along the Kelana Jaya LRT line were closed for repairs, many were left with no other option but to seek out for alternative modes of transportation, such as the free shuttle buses that have led to some consternation, and carpooling.
Commuters to enjoy free rides along Kelana Jaya LRT for one week
But based upon an official statement made by RapidKL yesterday evening, affected stations will finally reopen to the public after 6 days of turmoil this morning (November 14th, 2022) ahead of schedule, much to everyone's relief.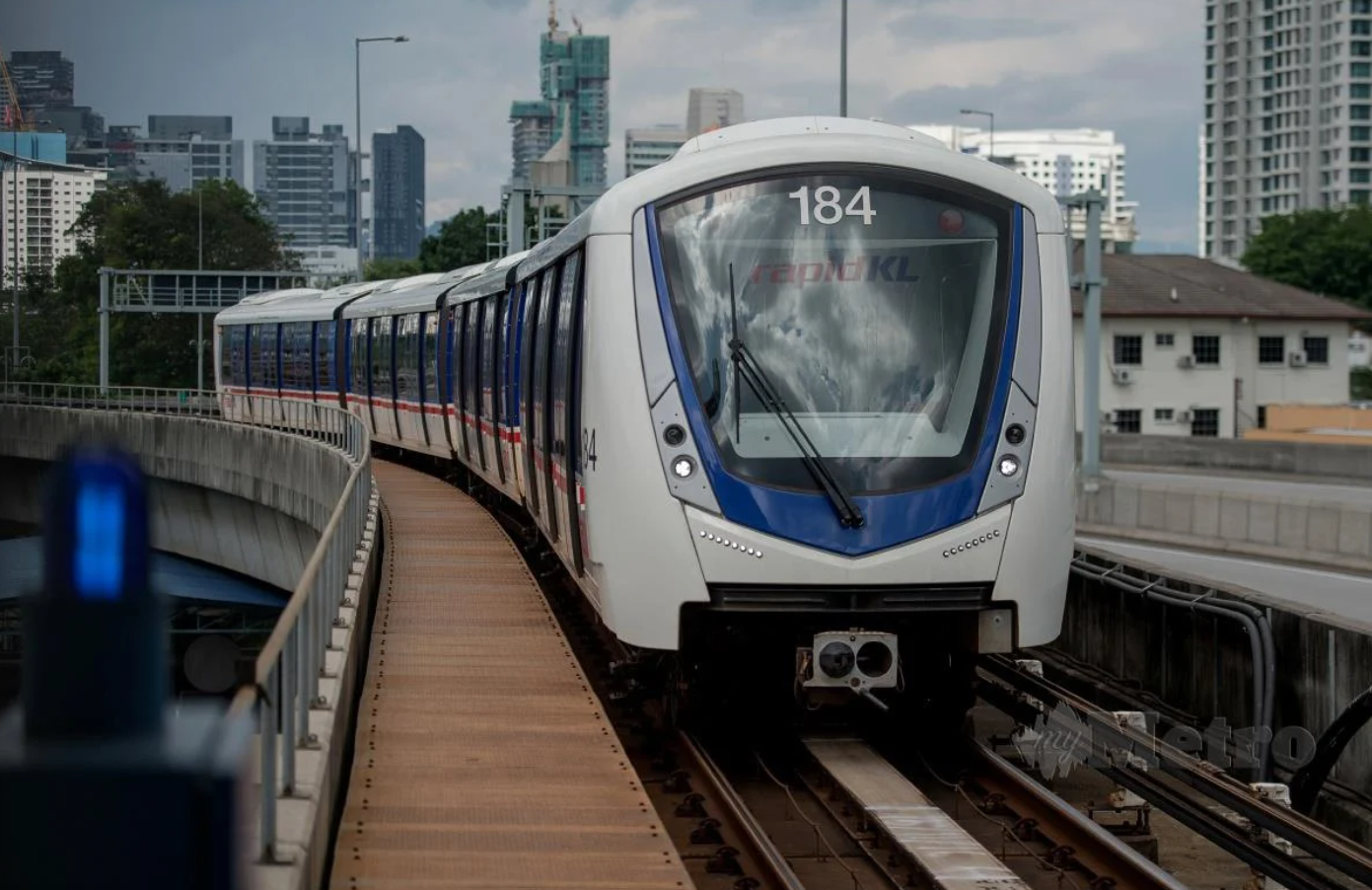 With that said, the company has also announced that they will be compensating passengers for the unprecedented service interruption by offering free rides along the LRT for a period of 7 days.
How will this work for you? Well, the free rides will be disbursed through a number of different channels, namely:
My50
For My50 monthly pass holders who will renew their passes between November 21st to December 20th 2022, you will get to enjoy an additional 7 days of free travel along the Kelana Jaya LRT line upon your renewal.
Those with My50 passes that expire between 14th November to 20 November 2022 may continue using their passes without any additional charges. However, do make sure that you still have a minimum balance of RM5.00 in it.
If you would like to renew your pass and be eligeble for the 7-day free ride redemption, please proceed to the service counters at any LRT, MRT, Monorail, or BRT station.
Touch 'n Go 
Touch 'n Go users can enjoy 7 days of rides along the Kelana Jaya LRT line for free, on the condition that they board and disembark along any station along the line.
You will need a minimum of RM5.00 in your card at all times to be eligible.
Token
All commuters who make use of the Kelana Jaya LRT are eligeble to enjoy the 7 days worth of free trips.
However, you will be required to visit the Customer Service Centre at any LRT, MRT, Monorail, or BRT station to obtain special one-way tokens first, to enjoy the free rides. Additionally, the free rides will only be valid if you board and disembark on any LRT station along the Kelana Jaya line.
Based upon a press conference that was held by Prasarana, the previous series of service disruptions have been attributed to repair works on the Automatic Train Control (ATC) system, after it initially experienced faults last Monday and Tuesday.
Tap here to give us a 'Like' on Facebook and stay up-to-date on the latest news and stories!
Also read: M'sian woman robbed at knifepoint while waiting on her father to drive her to work due to Kelana Jaya LRT closures