When it comes to adding a new furry-legged member to our own families, it is always important to keep in mind that they are living creatures that require proper commitment, especially with regards to ensuring that their basic needs are met, on top of providing them a safe and loving home. Unfortunately in the case of one dog rescuer, this did turn out to be the case after she had given one of her rescued puppies up for adoption.
M'sian dog rescuer shocked to learn stray puppy she rehomed was slaughtered 
In a post that was shared by a local dog rescuer known only as May to the Malaysia Homeless Animal Movement Facebook group, she takes to telling other social media users to boycott the proprietor of a soybean drinks and dessert stall located in Taman Connaught, Cheras, after learning the fate that had befallen to one of her puppies when she had given it to him for adoption.
Explaining that she had rehomed one of her stray rescue puppies with the man sometime during the second Movement Control Order, he had reassured her that he would take good care of the dog at the time, However after she met him again to check-up on the dog's condition, she was shocked to hear him admit that his uncle had the puppy slaughtered, before cooking it into a stew to eat.
Even asked her for more dogs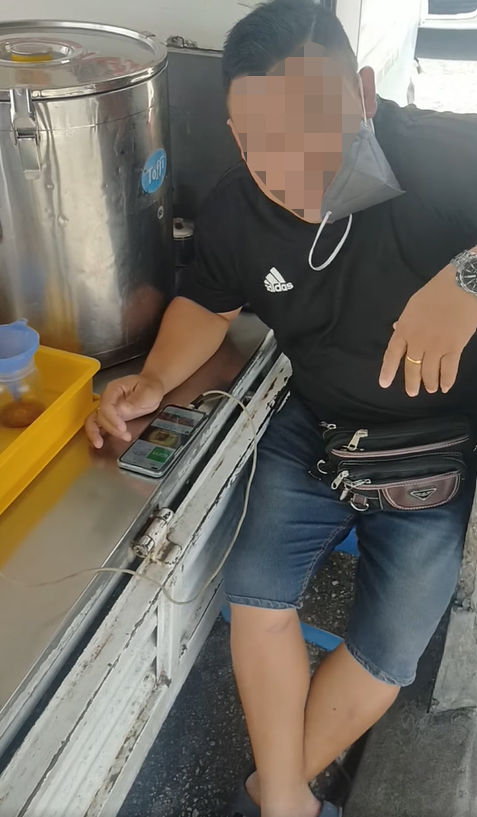 A video filmed of the alleged perpetrator shows how he openly admits that his uncle had sent the dog to a Burmese man for slaughter. Claiming to be of Guanxi descent, he adds that their people slaughter all kinds of animals to eat and that she has no business asking him what he did with the dog after she had given it over to him.
What's more, May claims that he even asked her if she had more dogs to offer him, and remarked that their meat was 'tender'.
Unfortunately, there is no real way of verifying these allegations, asides from the clip of the man admitting to consuming the dog. One commentor to her post said that she should have done due diligence in conducting proper background checks before handing the dog over, to which May admits that she had been negligent in that aspect.
Speaking with Wau Post, May said that she had been rescuing stray cats for over 3 years, and have only recently started doing the same for stray dogs as well. She adds that this incident has dampened her spirits to continue her work in rescuing stray animals. She also hopes that more awareness would be raised against the consumption of dog meat in Malaysia.
Tap here to give us a 'Like' on Facebook and stay up-to-date on the latest news!
Also read: Adorable stray dogs repay M'sian's kindness for feeding them by 'guarding' his motorcycle