Despite continued petitions and social movements that aim to shed light on child sexual abuse, child marriages, and child pregnancies, many such cases continue to be documented over the years. In fact, the Deputy Women, Family and Community Development minister Siti Zailah Mohd Yusoff has gone on the record to point out that there were as many as 1,721 cases of sexual crimes against children recorded during the first-half of 2020 between the months of January and June.
Child pregnancies as young as 12-years-old
Despite the figure, these incidents continue to take place, leaving young child victims to continue living with the trauma and consequences as a result. Speaking on the matter, Dr Najdah Othman, who goes by the username @nadjah_boh on TikTok, shares her heartbreak at treating a child mum who was found to have been pregnant at the age of 12.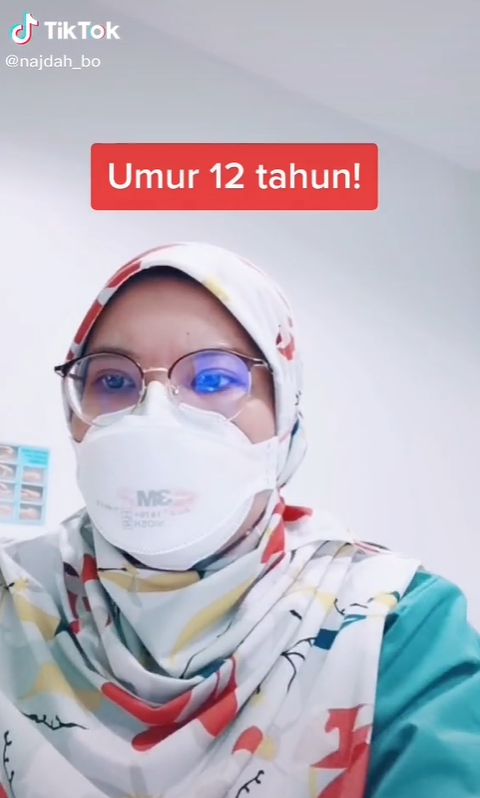 Dr Najdah, who once served with Johor's Hospital Sultanah Aminah Emergency Department, points out that children in Malaysia are protected under the Child Act 2001. She goes on to state that regardless of consent, all sex with minors under the age of 16 are considered to be statutory rape and are punishable by law.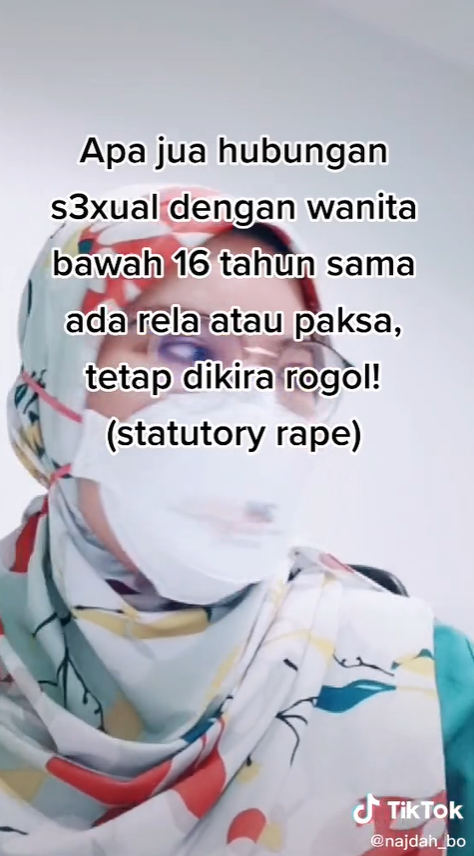 Offenders can face upwards of 20 years, and be caned for their offenses.
In conversation with mStar, Dr Najdah spoke at length on the issue of child sexual assault, with one case that she has treated in particular where the victim was only six-years-old when she was raped by her adolescent 13-year-old brother.
What causes child sexual assault & child pregnancies?
Presently attached with a private hospital in Johor Baru, the medical professional suggests that these cases of assault could have taken place as a result of the influence by those within the child's immediate circle of friends or family, or early exposure to pornographic materials.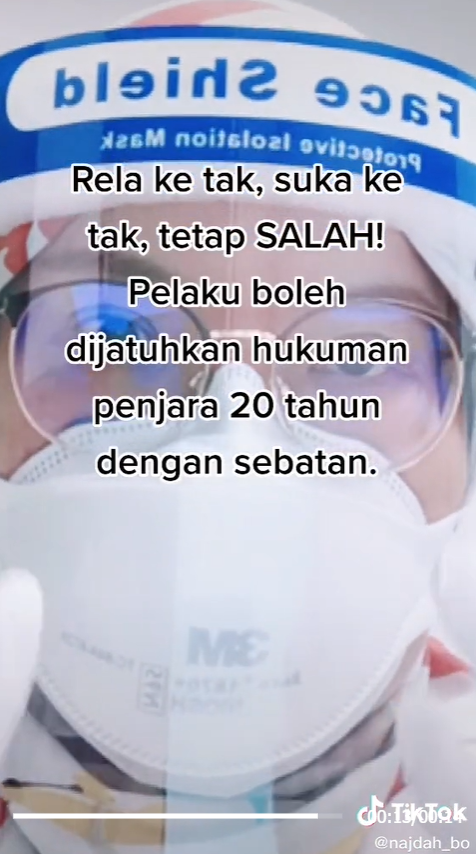 "I am heartbroken when treating these cases. In fact, I'm shocked by how 'advanced' some of these cases can be, in the sense that the acts were committed consensually."
"Despite treating these cases so often (cases of statutory rape), I'm still shocked by every case I encounter."
Expressing her concern, Dr Najdah adds that children tend to be too naïve and innocent to understand the repercussions of sexual intercourse, with many of them oblivious to the fact that they would become pregnant as a result. She also notes that these cases can occur as a result of coercion, sexual grooming, or when these young girls become taken advantaged-of due to being physically or mentally handicapped.
The need for sex education
Stressing the need for sexual education among children, Dr Najdah mentions that parents too need to be actively involved to curb the proliferation of these cases by actively supervising their children's mobile devices.
On the subject of child pregnancies, she explains that due to the smaller pelvis that children have, pregnancies at a young age may lead to a much higher likelihood of birth complications and difficulty during labour and delivery.
Her video has since gone viral across the social media space, receiving 74,000 reactions on TikTok alone.
For more stories like this, Follow us on Facebook!
Also read: Young couple breaks-up after learning they may pass blood disorder to future kids