Well you know what they say by now, if you live in Selangor, you better be prepared to stock up on plastic pails and containers for the inevitable and infamous water cuts experienced throughout the region. And you guessed it, Klang Valley residents are instructed to be prepared to face yet another round of water cuts and service disruptions that are slated to take place from today (16th December 2021).
Water cuts in over 463 Klang Valley locations 
The unfortunate announcement was made via Air Selangor's official Facebook page, which states that a whopping 463 locations across the Klang Valley will be experiencing a water shortage as a result of the Sungai Semenyih Water Treatment Plant being shut down due to odour pollution being detected from the river.
As a consequence, Air Selangor will be activating its Emergency Response Plan (ERP) to ensure that affected residents will be provided with emergency water supply assistance until the affected water treatment plan can be rendered operational again. This assistance will be meted out via a total number of 81 water tankers that will be mobilised across the different regions.
Check if you will be affected below
According to the post, the regions that are affected are as follows:
Petaling: 172 areas
Hulu Langat: 54 areas
Sepang: 194 areas
Putrajaya: 23 areas
Kuala Langat: 20 areas
The company has yet to provide any timeframe as to when the affected areas can expect to see their water supply restored to normal, but updates will continue to be provided progressively via the Air Selangor application, Facebook, Instagram and Twitter. Alternatively, you may also contact the Air Selangor Contact Centre at 15300, or submit any inquiries or complaints to their dedicated Help Desk by clicking here.
To check if your area will be affected by the water disruption notice, scroll down!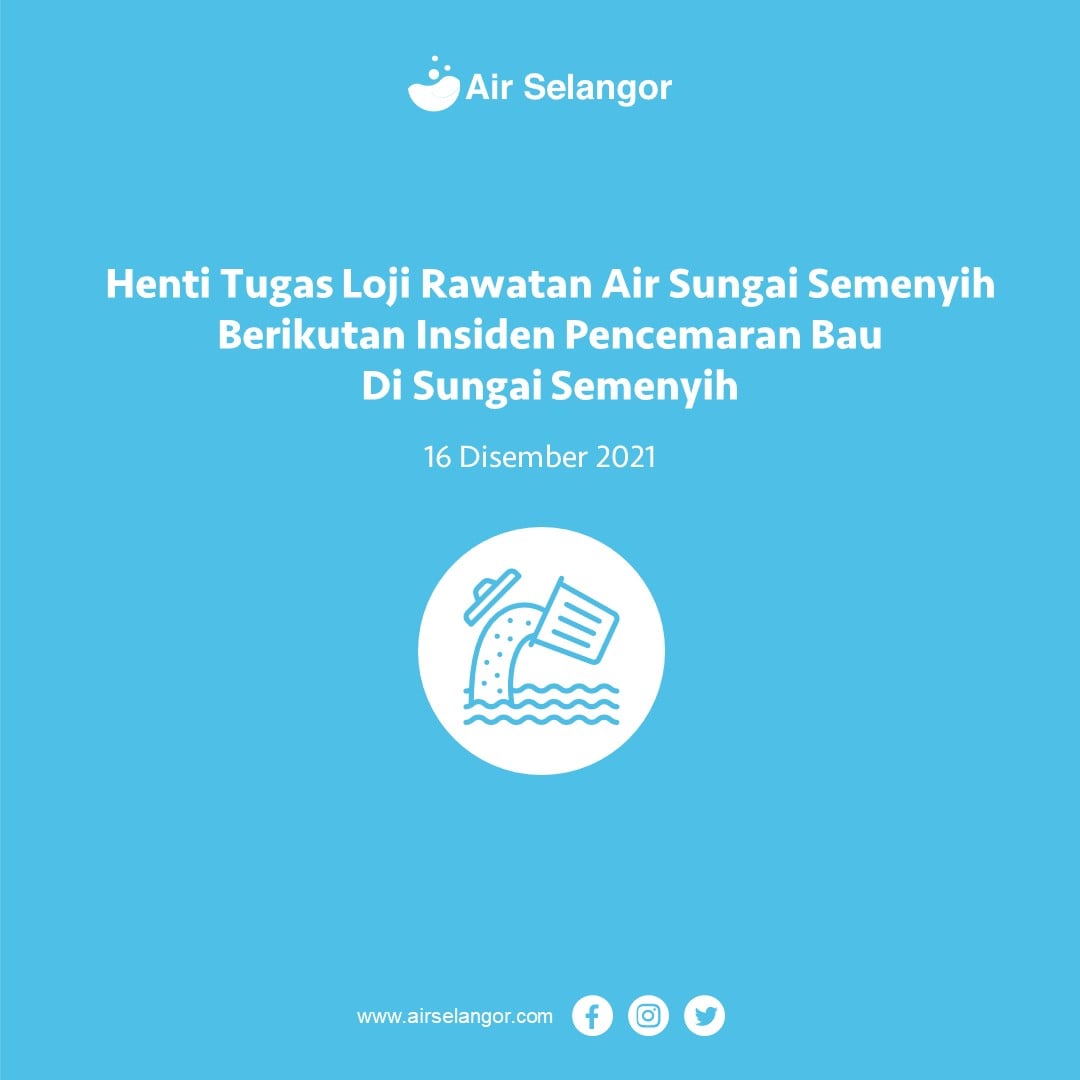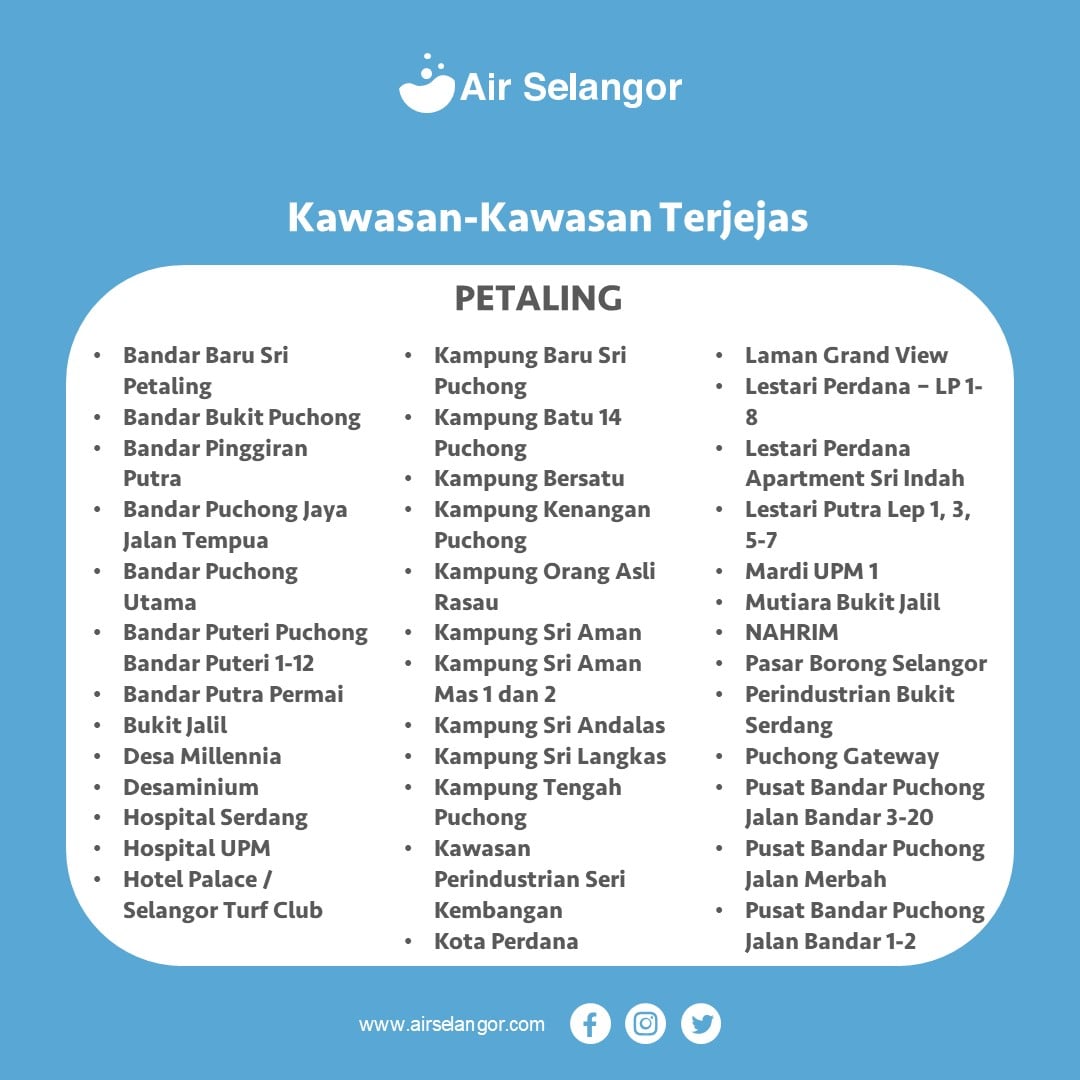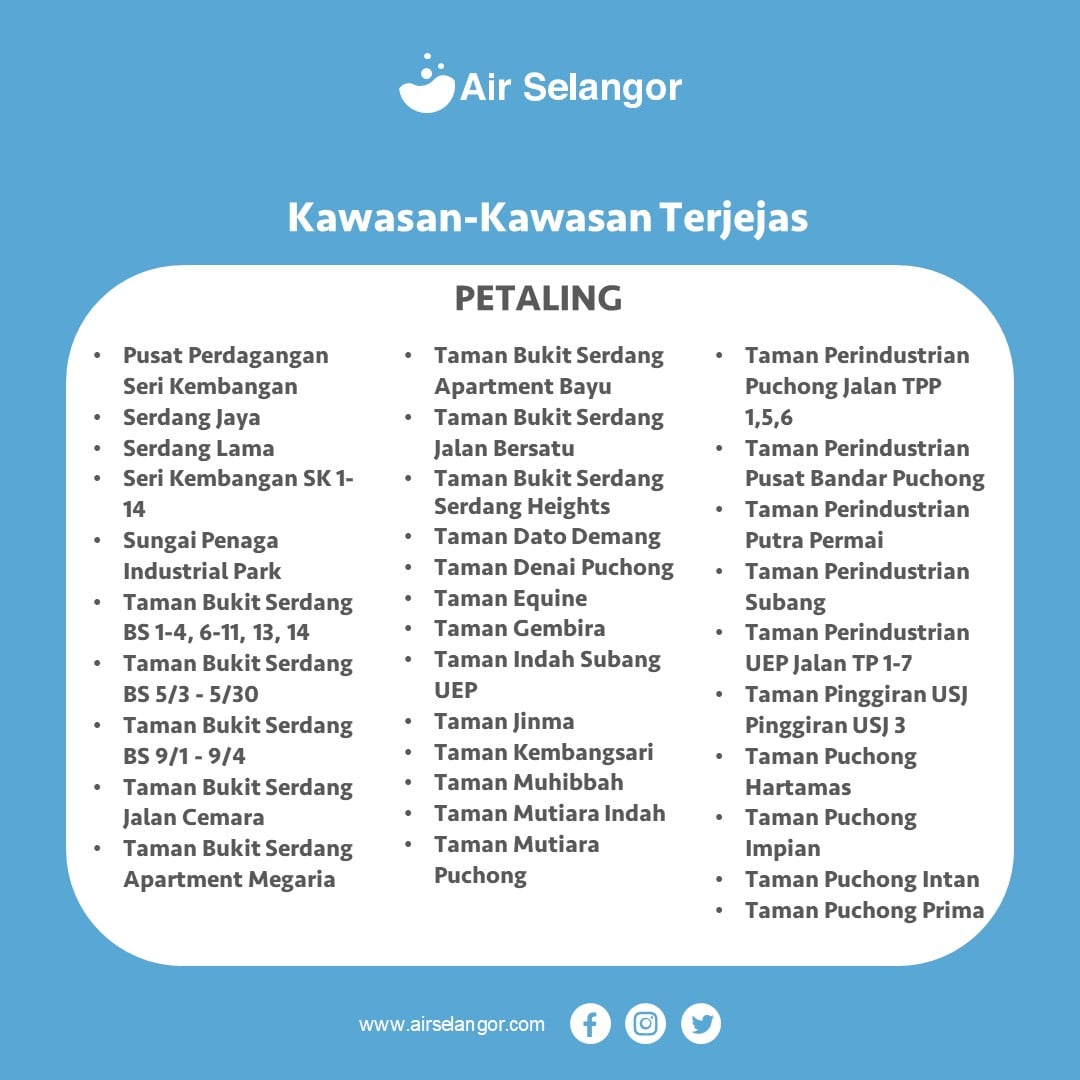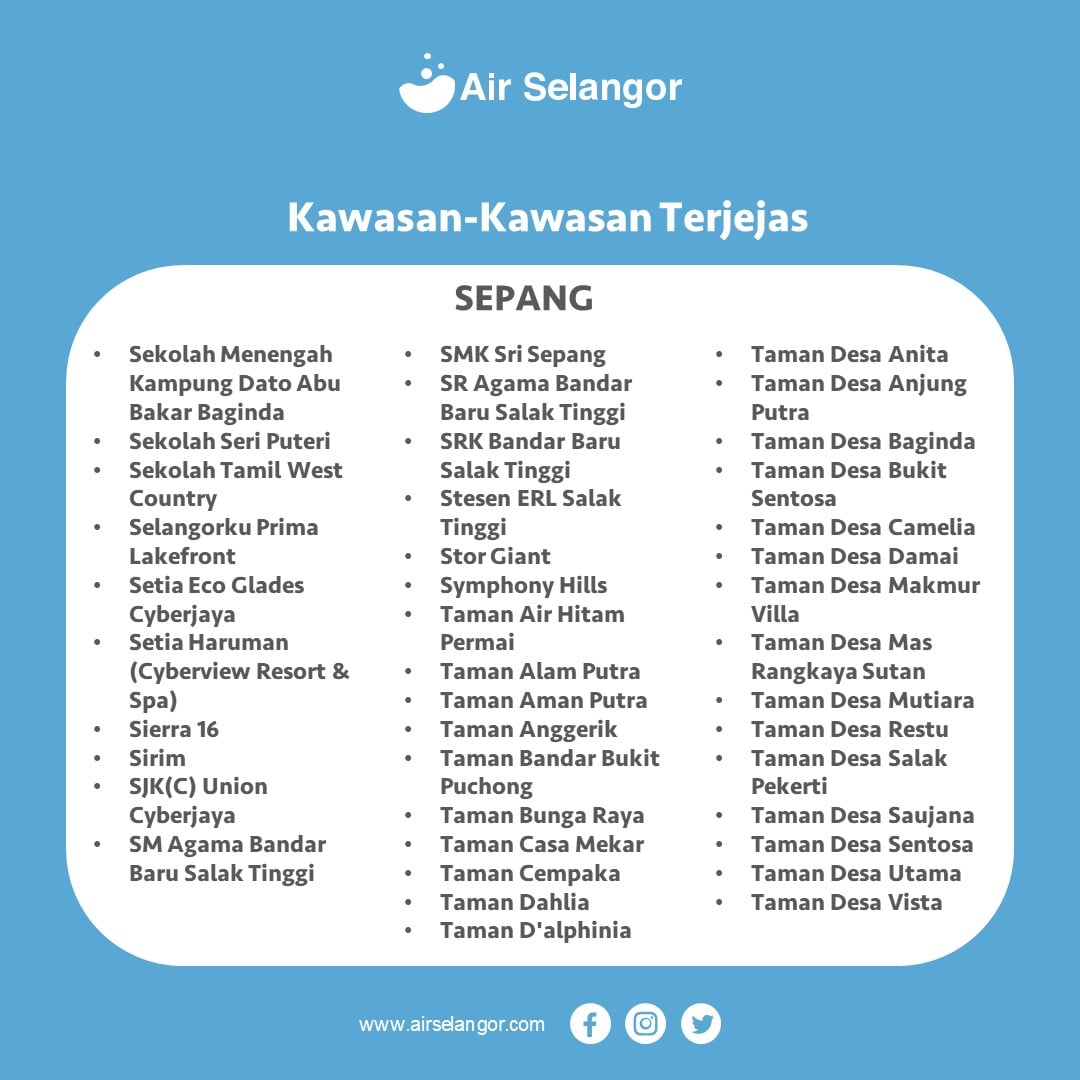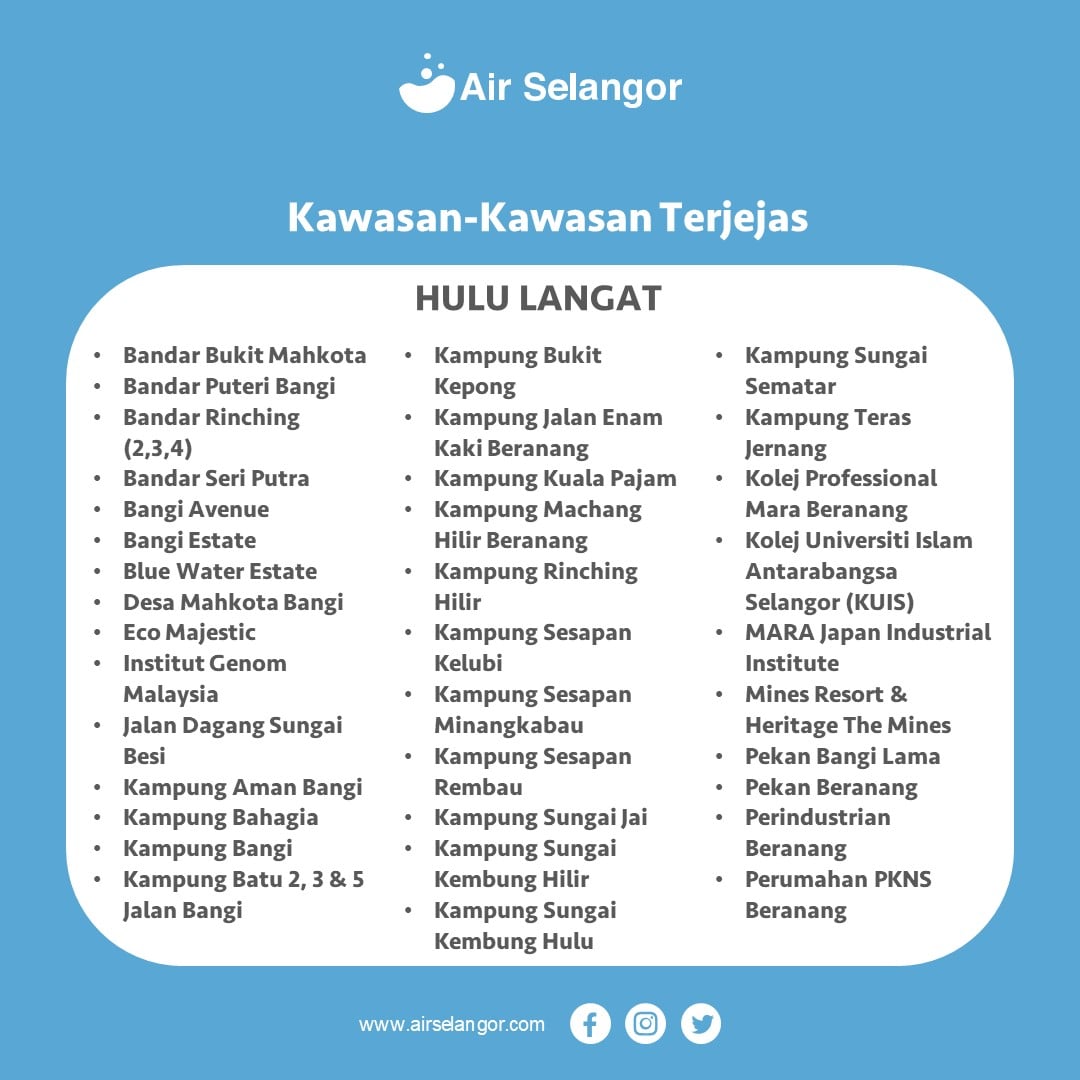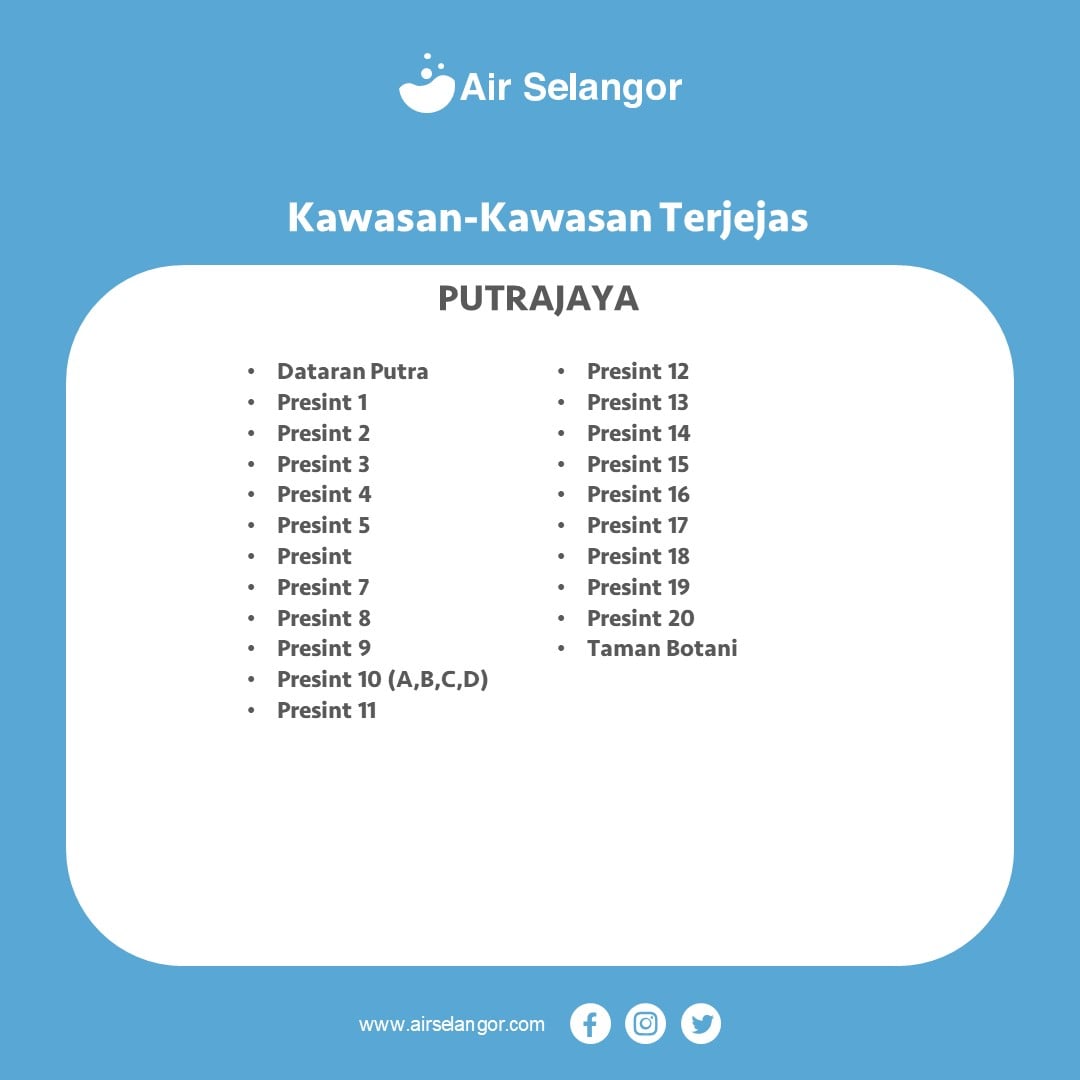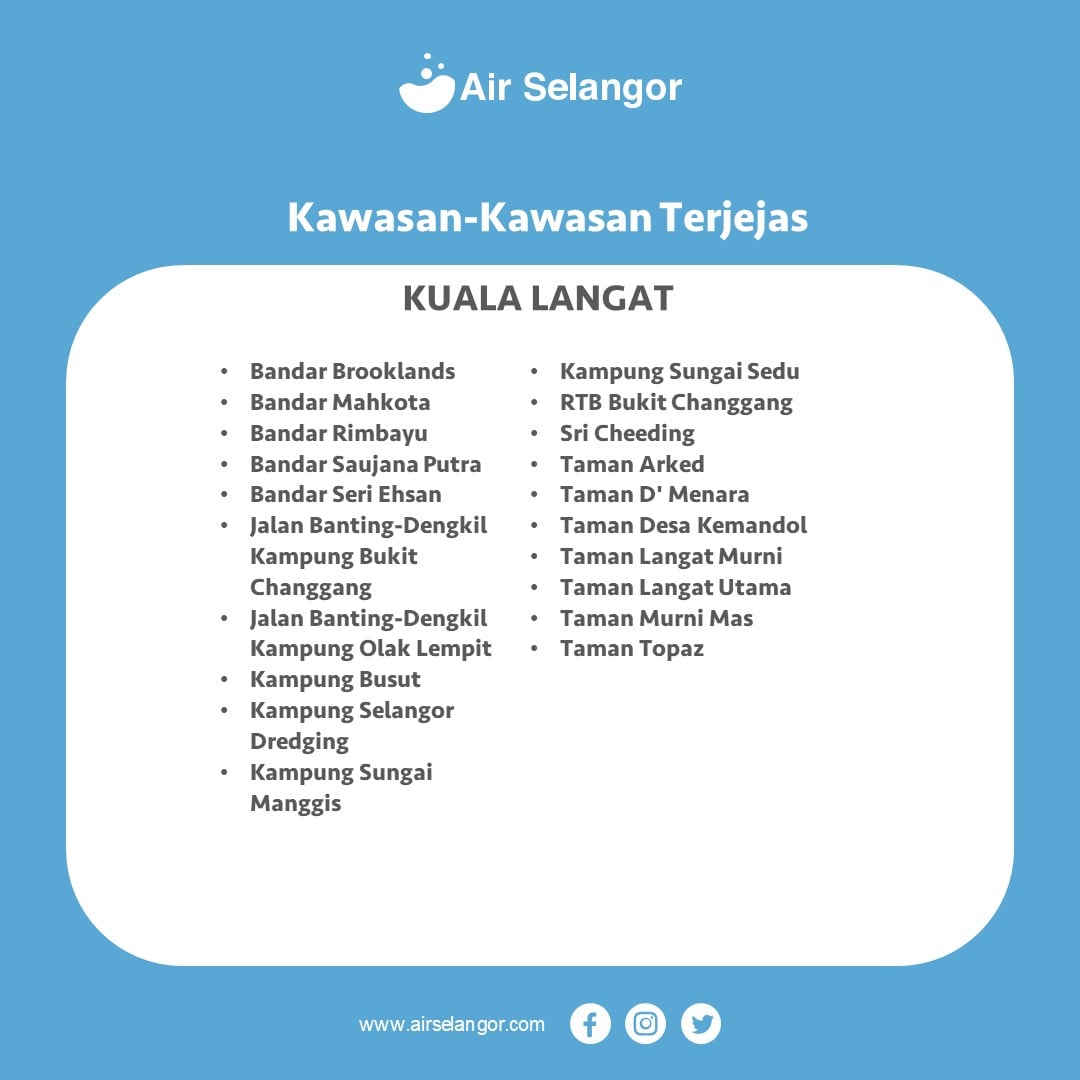 For more news like this, follow us on Facebook!
Also read: This caregiver used her Deepavali to save a stranded senior citizen from Kedah floodwaters