With almost every major economic sector finally reopening after a protracted period of lockdowns over the past two years, many Malaysians are no doubt eager to return to the workforce. And while there is nothing wrong with aiming high and trying your luck with a number of different vacancies, one job candidate's application has left many netizens dumbfounded.
Job seeker who couldn't supply their qualifications applies for senior programmer position
In a post recently shared to community Facebook group 招聘❤找工 (谢绝任何直播), which serves as a hub for job-seekers and potential employers alike, a netizen expressed his incredulity after encountering a job candidate who had recently applied for a vacancy with his company. According to him, the candidate in question was born after year 2000, and was hoping to land a senior programmer position.
"Our company is looking for a senior programmer, not someone who just knows how to use the basic functions of a computer. The job requirements have also clearly stated what skills are needed for the role.

Maybe it's because of the high salary advertised that has lured many young people without any experience to apply for the role." he wrote.
During the application process, he notes that the candidate failed to provide any college or university certificates, or even an SPM certificate. However, deciding to grant the candidate the benefit of the doubt, he chose to overlook those omissions.
"After asking the candidate a few questions, I can only come up with this analogy to explain the situation:

Imagine you're working in a high school, and you're trying to hire a teacher to teach Add Maths. But your candidate only had prior experience teaching kids how to draw in kindergarten. It's a metaphor. But basically, their qualifications fell short considerably. Either way, that's fine. There's nothing wrong with just chatting."
Requests RM3K salary, willing to learn on the job
But what truly raised eyebrows was when the candidate in question had requested for a RM3,000 salary, saying that he is willing to learn on the job and that he learns quickly.
"All I can say is, you come to an office to work. If you want to study, you should go to school.

What's more, RM3,000 is a lot for an apprentice. Our own programmers are also busy working on their own tasks, so who is going to spare the time to teach you?"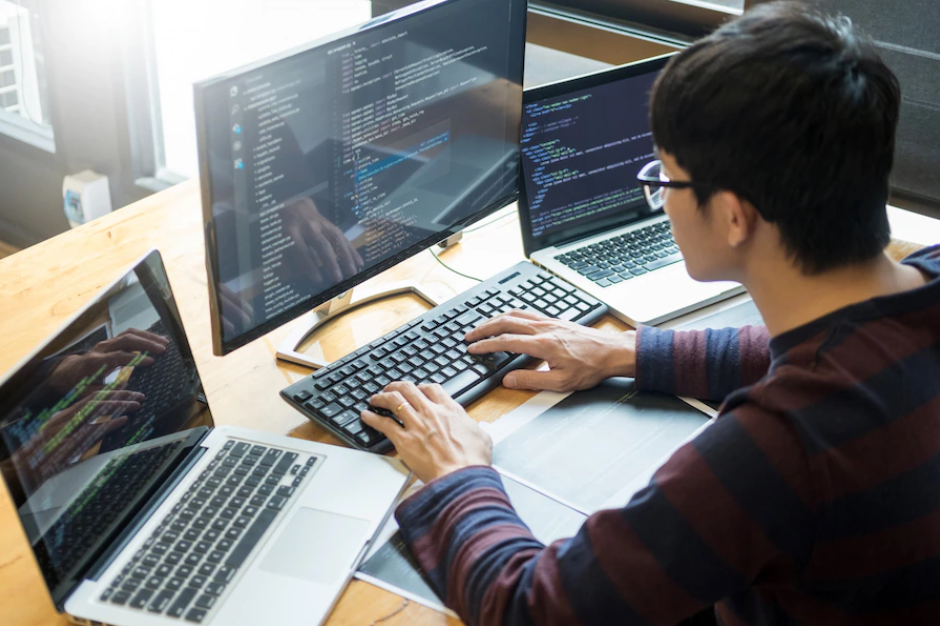 He adds that it's not just the lack of experience or the RM3,000 salary that worries him, but rather the notion that the candidate may have poor work ethics and simply disappear after lunch. While he does not discount the fact that there are promising young talents born after year 2000, he says that the majority of candidates his company has interviewed previously from the generation have failed to measure up to expectations.
The netizen goes on to remind candidates that the higher the expected salary, the more work a candidate is expected to put in for a company.
"Companies don't hire idle hands."
In a follow-up post, he further explained that the RM3,000 salary was not offered by his company, but was suggested by the candidate, and adds that as the role was a highly specialised position, it requires prior relevant education in the field.
"Our company's programmers earn a minimum of RM5,000, and you wouldn't believe how much higher it can go. We need talents. If you can meet our requirements and perform, you can even earn up to RM10,000, no problem."
As the candidate had sent over quite an impressive CV prior to their interview, Loyson said that they decided to put their skills to the test and asked if they knew PHP (a programming language). The candidate said 'yes', and was given a task to complete using PHP.
While the task itself could have been accomplished by a person truly well-versed in the programming language in under 10 minutes, the candidate didn't know where to begin and spent over 30 minutes 'staring at blank space.'
Netizen reactions have been split
His post, which has resonated with many netizens, led to some sharing similar experiences with other interview candidates.
"I have also experienced interviewees like this in the past that are just there to waste my time. Sometimes, candidates would complain about being reprimanded after being asked a few questions, before claiming that they were wronged and want to resign. They were even willing to forgo compensation so they could leave immediately! Totally irresponsible."
"If they don't disappear after lunch, then they'll only return by 3pm. And not long after that, they'll clock out!"

However, one netizen has decided to take a stand for the candidate, saying that these matters should have been discussed in private and not aired out for all to see.
"Honestly, this isn't the first time I've seen posts like these. And while I do think that they had asked for a really high salary, I am of the opinion that the conditions set during interviews are brokered on the condition of mutual agreement between both parties. There is no right or wrong. If you feel that the expected salary is too high, then let the candidate know. It's not easy for young people to come out into the real world to look for a job either. 
While I understand that you may have wrote this in order to help teach younger candidates about the realities of working life, it is equally important to remember that everyone's circumstances are different. Moreover, I think more people tend to just consume these posts as gossip, and it doesn't really help anybody by the end of the day."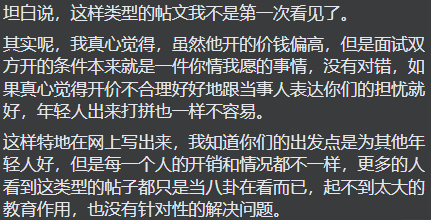 Tap here to give us a 'Like' on Facebook and stay up-to-date on the latest news!