It goes without saying that disabled individuals are deserving of the same respect and dignity that we can provide for able-bodied individuals. Despite that, many continue to endure the challenges that come with the negative stigmas associated with their condition, and are often mocked and made into the objects of ridicule by others.
Disabled man falls victim to bullying 
One such shocking incident took place recently in Kuching, Sarawak, where a disabled man who appeared to be hiding in the stairwell of a shoplot fell victim to harassment and bullying from an able-bodied man. The ordeal was filmed on video, showing how the victim was taunted repeatedly by what appears to be an employee of a local courier company, while he cowers and attempts to hide from them.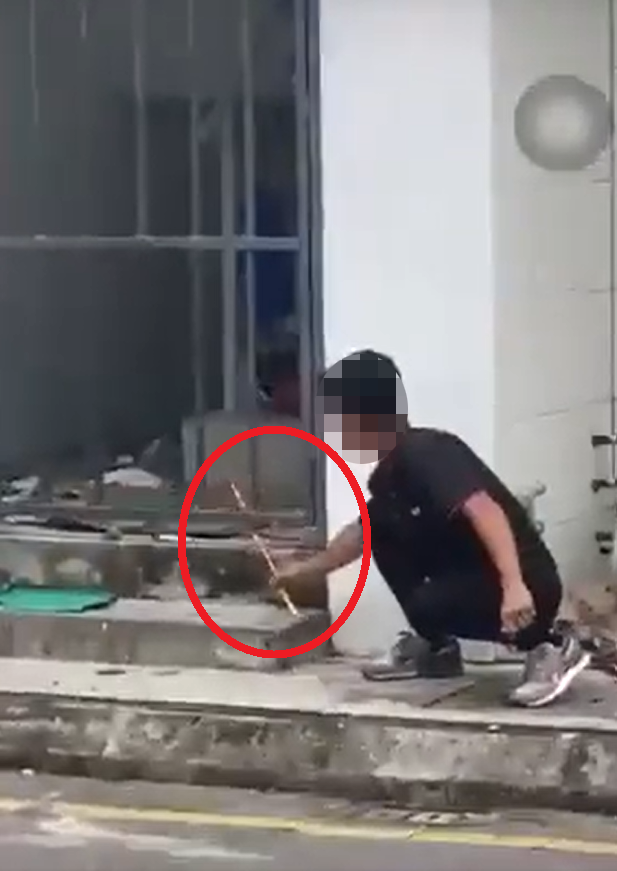 Seemingly relentless, the able-bodied man was seen launching lit fireworks into the stairwell occupied by the disabled individual, before ducking down past the grill to provoke him further. Cornering the disabled man against the wall, the courier company employee appears to mimic punching and stabbing gestures in a bid to frighten him further while the person filming behind the camera laughs.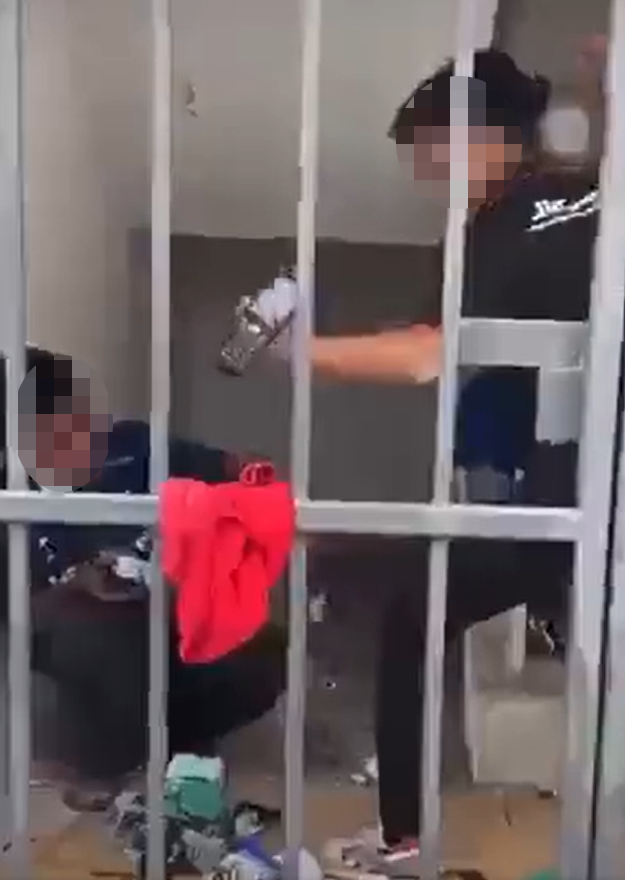 Perpetrators have been detained by the authorities
According to East Malaysian news source Borneo Network, friends and family members of the disabled individual were quick to act and arrived at the workplace of both bullies to confront them over their actions. And while both perpetrators have since apologised to the victim, local police have confirmed that a report had been lodged yesterday (10th May 2022) evening at 5.36pm over the incident.
During a press conference held by the Kuching Police Headquarters, ACP Ahsmon Bajah said that the 24-year-old suspect in question, who had only been working for the courier company for a little over a month, will be remanded for four days. The case is currently being investigated under Section 324 of the Penal Code for voluntarily causing hurt by dangerous weapons or means, and Section 286 of the Penal Code for negligent conduct with respect to any explosive substance.
Tap here to give us a 'Like' on Facebook and stay up-to-date on the latest news!