Where camaraderie is concerned, it's typically your true friends who would be most likely to stand by you through the worst as they are to be there with you at your best. This is especially true in the case of those who are willing to go above and beyond to lend you a hand when you need it the most. And for one young boy, he certainly held no reservations when it came to doing just that.
Young boy saddened after learning that his friend couldn't afford to pay school fee
Just recently, Facebook netizen and father Nasie Ismail took to recounting a particularly heartwarming conversation that he had with his son, after the young boy had asked him for an additional RM20 to round up his savings from RM80 to RM100. But instead of spending it on toys or mobile games for himself, Nasie's son explained to his father that he had been hoping to use the money to pay off his friend's school fee, after learning that he would no longer be able to afford them.
"He said he was saddened after learning that his friend would have to drop out from their Fardu Ain Basic Class (KAFA) afternoon classes, as his family could no longer afford to pay his fees.

As it turns out, he has been secretly saving up his allowance and what money his had received from his grandparents. That totaled up to RM80, while his friend's school fees were RM100." he said.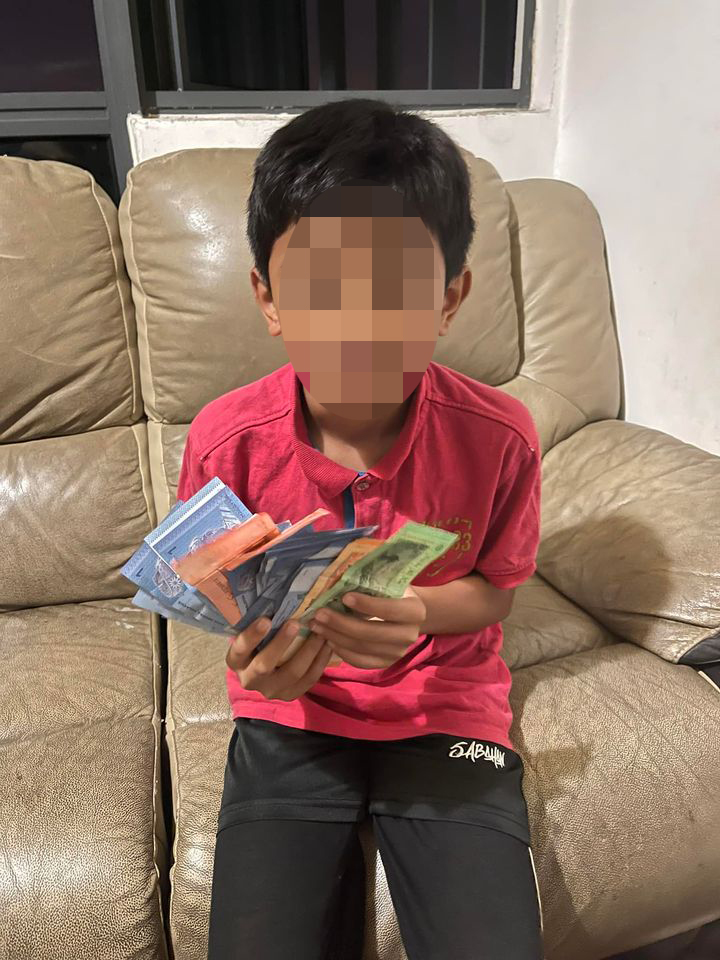 After having successfully collected RM100 in total, his son followed through with his promise and paid off the outstanding amount that his friend's family had owed the school.
Reminded to appreciate every child for their inherent qualities and talents
Touched by his son's unconditional generosity and kindness, Nasie said that the experience had reminded him that children all have different strengths and qualities.
"Sometimes when we look at our children like this, we are reminded that the benchmark we place on every child should not be the same. Especially in academics.
Not every child has the exact same talents. But what is certain is that every child has their own unique qualities that should be celebrated all the same." he adds.
His story has since gone viral across social media, with many similarly praising the young boy for his kindness, and his parents for instilling him with such virtues at a young age.
"Ustaz and your wife are great parents for teaching your kids so well. Congratulations to both parents and children alike."
"Alhamdulillah, his father has taught him well. He has so much compassion at such a young age."
"Great work, kid! He comes from two incredible parents." 
For more stories like this, follow us on Facebook by tapping here!
Also read: Kind M'sian schoolgirl seen feeding friend with special needs at canteen as she is short-sighted & had trouble eating