Education is an intrinsic part of the human experience, from the very first words we learn, to the skills that we come to acquire as fully-grown adults. For some people, it can even evolve to become a lifelong pursuit in itself, lending credence to the adage that one is never truly too old to learn new things.
M'sian man obtains his doctorate at 62-years-old
And nowhere has that proven to hold more truth than in a recent post penned by Malaysian photojournalist Ms Annice Lyn, who took to Instagram to share how her father, Rev. Teo How Ken, had recently acquired his Doctoral Degree in Marketplace Theology at 62-years-old.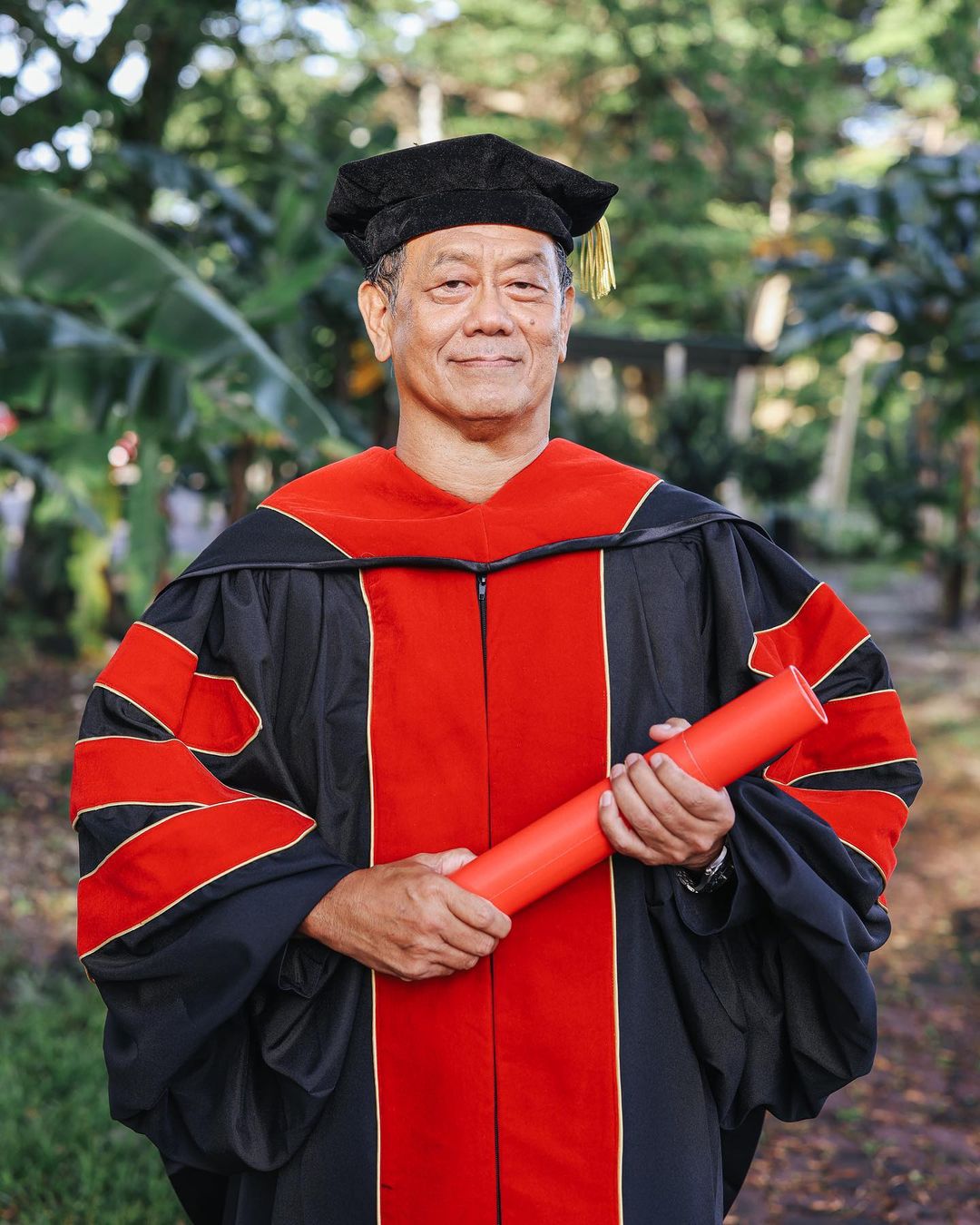 Uploaded alongside a series of beautiful photographs featuring her father in full convocation regalia alongside other members of their family, Annice jokingly mentions that the occasion also gave them the perfect opportunity to make-up for their Chinese New Year family portrait.
"Though in times we had our fair share of father daughter disagreements, but Pa has always been a man of his words. Setting an example that at any phase or season in life, we are never too late to learn." she wrote.
The series of photographs were taken against the lush foliage that grew around the vicinity of the Klang river, where she said her father spent much of his time at in Kuala Lumpur.
Founded a care centre for the disabled & destitute while pursuing his doctorate
Through a correspondence via his daughter, Rev. Teo shares with Wau Post that holding on to the virtues of diligence, discipline, and determination have kept him motivated throughout the course of his studies, which spanned a period of five years between 2018 to 2022. In that time, he even established a care centre through his Rumah Charis charitable organisation, which seeks to offer safe refuge to the disabled and the destitute.
And despite the challenges he faced in juggling between his charitable endeavours, ministerial duties and academic commitments, Rev. Teo never gave himself reason for pause and remained commitment to his aspirations.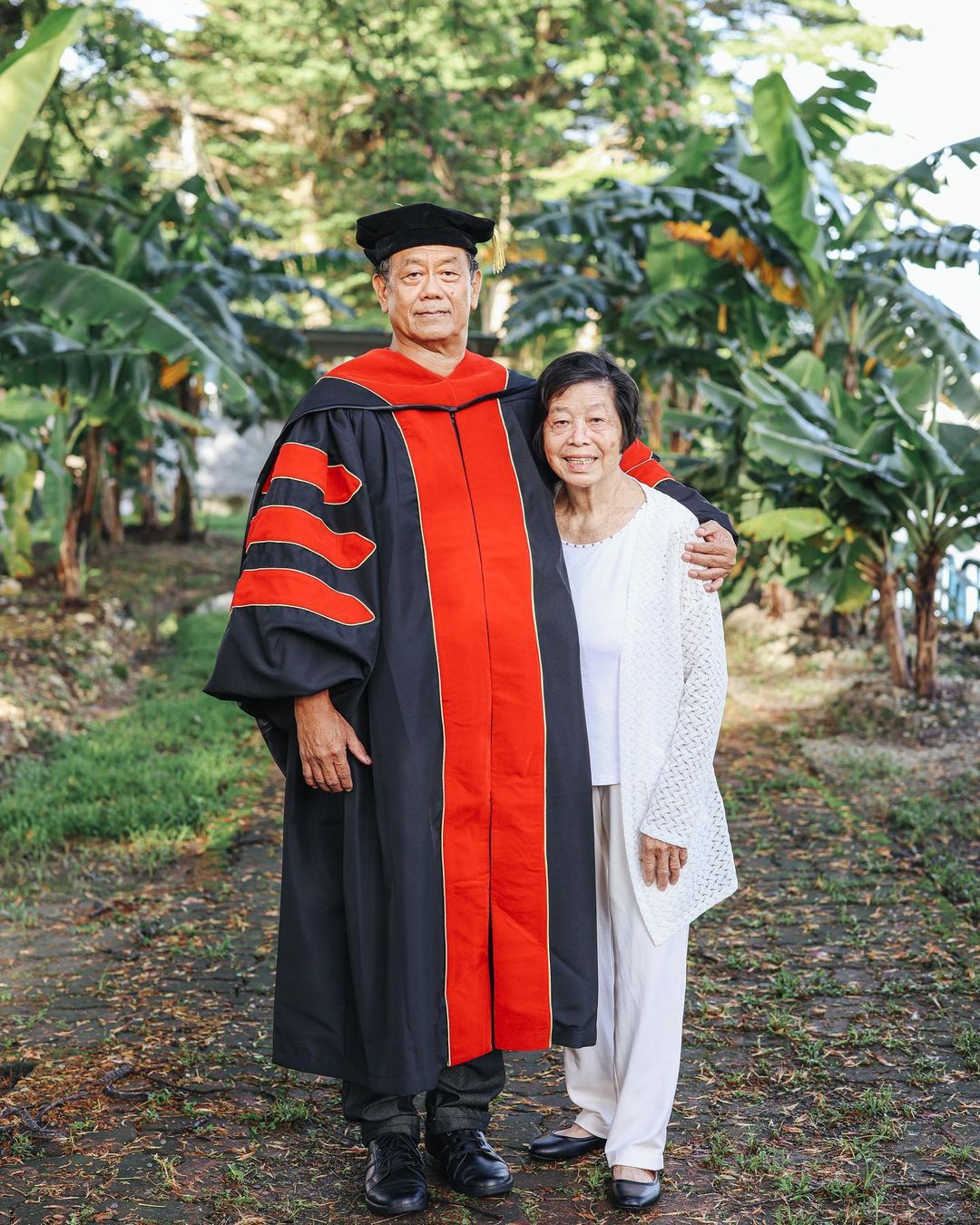 Naturally, he has no intentions to rest on his laurels just yet. In fact, Rev. Teo shares that he hopes to be able to document his social work, as well as his experience, his research, and his journey, in a book of his own. He also hopes to be able to travel across the globe with his wife, pointing to the Jules Verne classic, Around The World in Eighty Days, as the catalyst of his wanderlust.
As for advice, he tells readers to make it a point to give their fullest in everything that they do in their lives, and never settle for anything less.
Tap here to give us a 'Like' on Facebook and stay up-to-date on the latest news!
Also read: 61yo man sets new Malaysian record for most amount of apheresis blood donations, totaling 632 times over 30 years