One of the many concerns when it comes to entering the workforce is work-life balance. However, labour shortages or too much workload force employees to work overtime, which takes up much of their personal time. This has sadly become an increasingly commonplace occurrence, which can come at the detriment of an employee's mental and physical health. With that said, the founder of SUKE TV however is taking a different approach where that is concerned, and has recently won over local netizens by insisting that his employees maintain a healthy work-life balance in a truly unorthodox way.
SUKE TV employer forces employees to go home after past working hours
Recently, a TikTok video showing the company's chairman and renowned local actor, Datuk AC Mizal, sending his employees home has been making waves on social media. In the clip, he could be seen 'chasing' his staff at 6.00pm as it was past their working hours, and he did not want them to linger on at the office. It was taken at SUKE TV's main office located in Pudu, KL.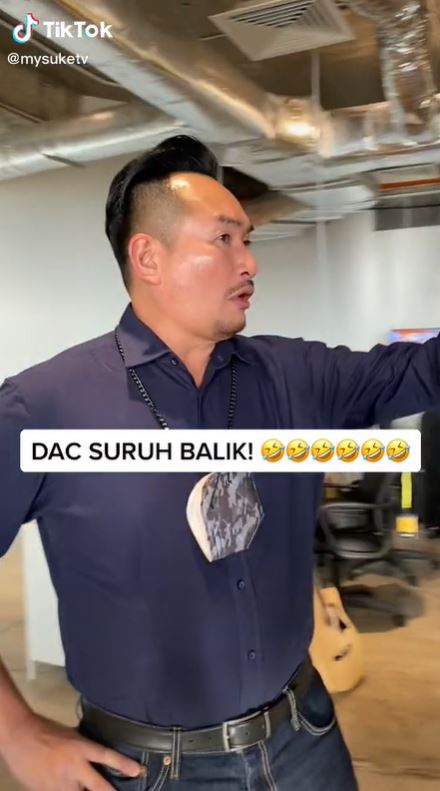 "It's already 6 pm. Time to go home!" he ordered.
The employees could be seen trying to continue their work despite him telling them to leave, stifling their laughs at their boss' rather inventive approach to making sure they could enjoy life outside of the office. To further ensure that they make a move on time, AC Mizal asked someone to turn off the WiFi and the air-conditioners immediately.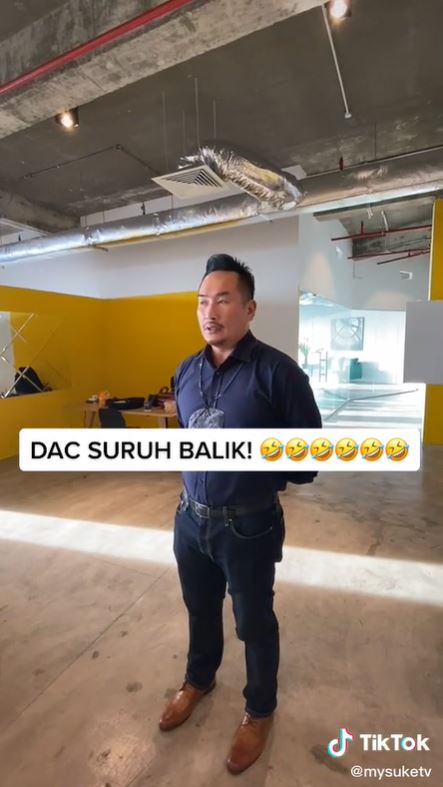 "All of you! It's time to stop working. It's already 6:05 pm and there's only one working elevator."
He even amusingly dropped a harmless threat of splashing paint on them like a loan shark if they refused to go home yet.
Netizens commended the employer for promoting work-life balance
While the 'threats' may be just all for fun, many netizens have commended Datuk AC Mizal for encouraging a work-life balance among his employees, and championing their physical and mental wellbeing. The video has then garnered a total of 1.3 million views and 442 comments.
"Do you have any vacancies? Must be nice to have a boss like this. It's very rare to see a boss who would send their workers home on time."
"Dato, can I join your company? Salary aside, I will be grateful enough to have a boss like this."

Some just find Dato AC Mizal and his 'threats' to be humourous.
"Even if he was trying to be serious, his face still looked so funny. Datuk AC Mizal is the best!"

What a nice boss! It would be nice if every superior will act like this and value their employees' work-life balance.
Tap here to give us a 'Like' on Facebook and stay up-to-date on the latest news!
Also read: "You don't even pay OT," M'sian sends scathing reply to boss who asked her to rush a report at midnight