The last thing any driver wants to encounter is a car accident. Whether as a result of human error or other factors, the fact remains that such incidents are not only costly on the pocket and massive inconvenience, but can also potentially result in severe physical injury and in some tragic instances, death.
Metal highway guardrail pierces through Proton Saga in freak accident
However in an incredibly miraculous stroke of luck, the driver involved in a horrific accident along Federal Highway yesterday (November 14th, 2022) was said to have escaped alive from the wreckage of his car. In dramatic and bone-chilling images that have since gone viral across the local social media space, a grey late-model Proton Saga could be seen with a metal highway guardrail piercing right through the car's front, before exiting from the rear windshield.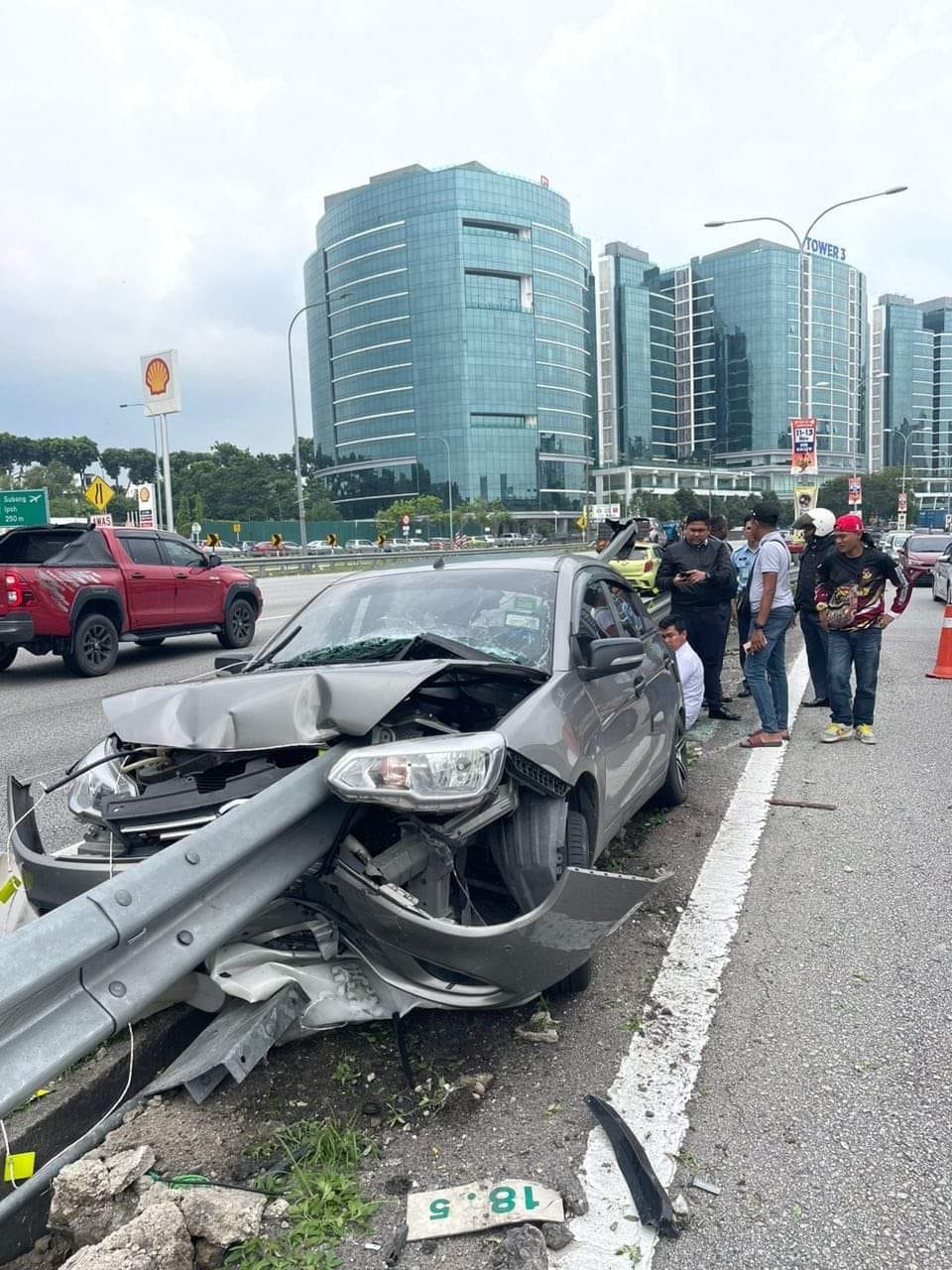 A man in white, who was believed to have been behind the wheel of the sedan at the time of the incident, could also be seen sitting by the roadside, appearing to have sustained an injury to his arm as a consequence.
Details of the crash remain unclear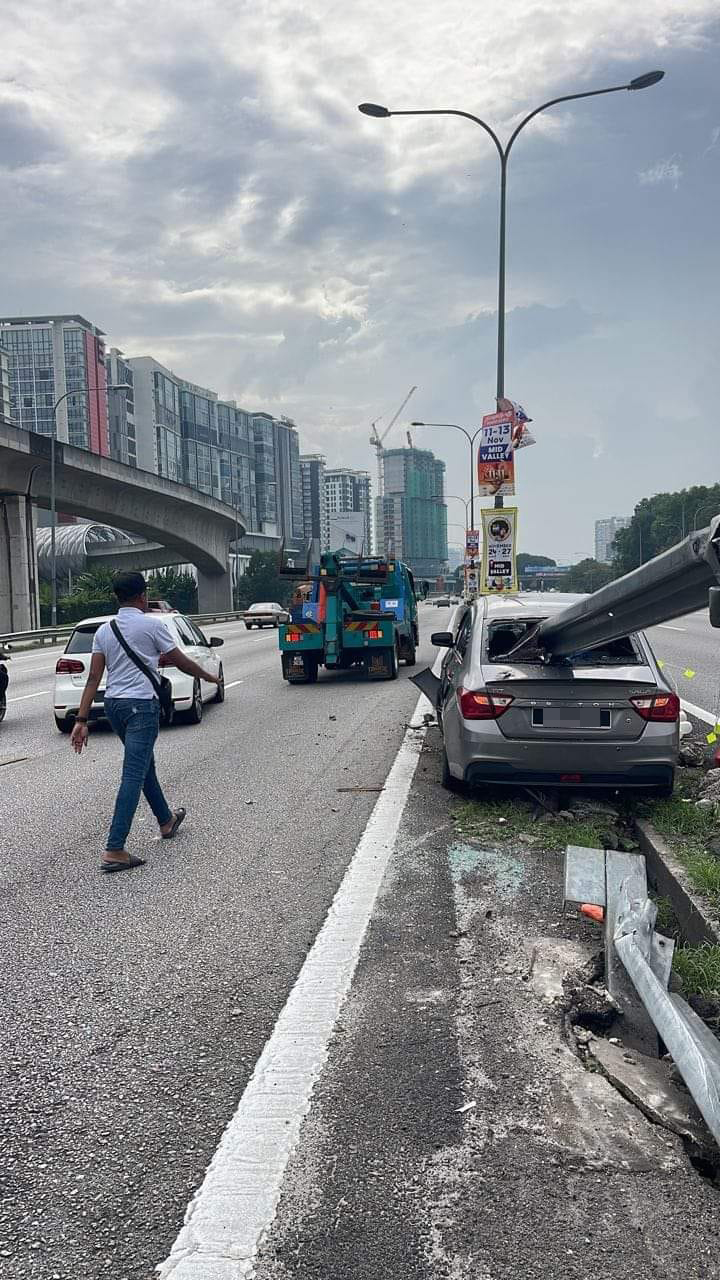 Dashcam footage obtained from a car travelling ahead of the Proton shows how it had veered in gradually from the left side of the highway towards the far right. Failing to stop, the grey sedan proceeded to ram into a series of plastic road barriers before striking the guardrail, leading it to puncture the vehicle from the front before spearing out through the back.
At this point in time, no clear cause for the crash has been released by the authorities, reports local paper Sin Chew Daily. Additionally, it is not known if the driver was travelling alone at the time, or with other passengers. Traffic along the highway leading from Templer to Subang Jaya was reduced to a 6km crawl following the accident.
Tap here to give us a 'Like' on Facebook and stay up-to-date on the latest news and stories!
Also read: Lorry driver dies from being pinned down by falling height limit signboard after crashing into it in Penang