A lorry driver reportedly succumbed to his injuries and died at the scene of a freak accident in the state of Penang after he drove into a vehicle height-limit sign. According to local news portal Malaysiakini, the impact of the initial crash caused the overhead section of the signboard to come loose, before collapsing down onto the driver's cabin of the lorry.
Lorry driver dies after being crushed by falling road sign 
48-year-old S. Kumaravelan was said to have been pinned to his seat for upwards of 20 minutes as a result, before eventually passing away in the wreckage of his lorry. The accident took place at Persiaran Paya Terubong 2 in Bayan Lepas yesterday (September 28th, 2022) afternoon, reports local newspaper The New Straits Times.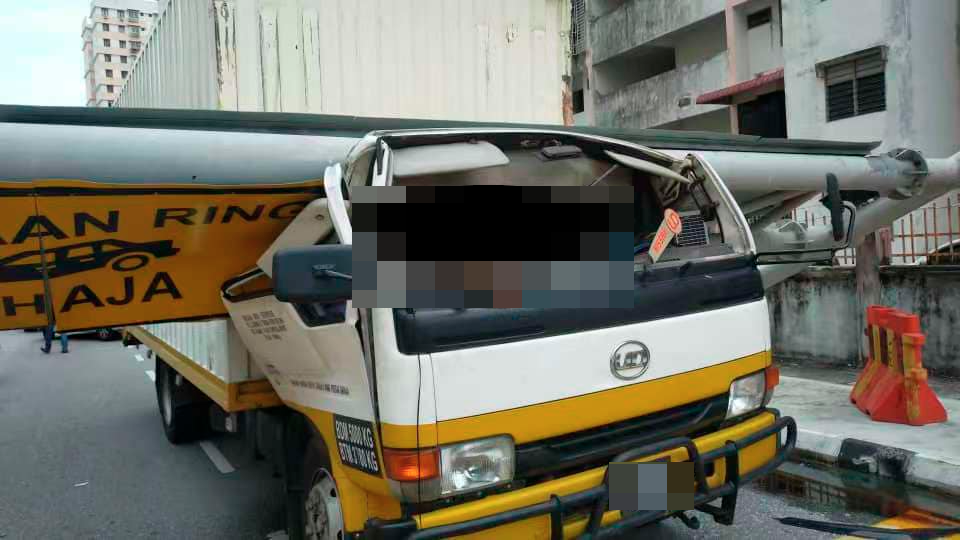 Local authorities from the Paya Terubong fire station received an alert concerning the accident at 3.20pm, before rushing to the scene of the crash. Penang Fire and Rescue Department operations officer Khairul Anuar Abd Rahim said that they had used special rescue tools in order to extricate the victim from underneath the collapsed signboard, and managed to successfully free him at 3.46pm.
Road was only intended for light vehicles no taller than 2.5m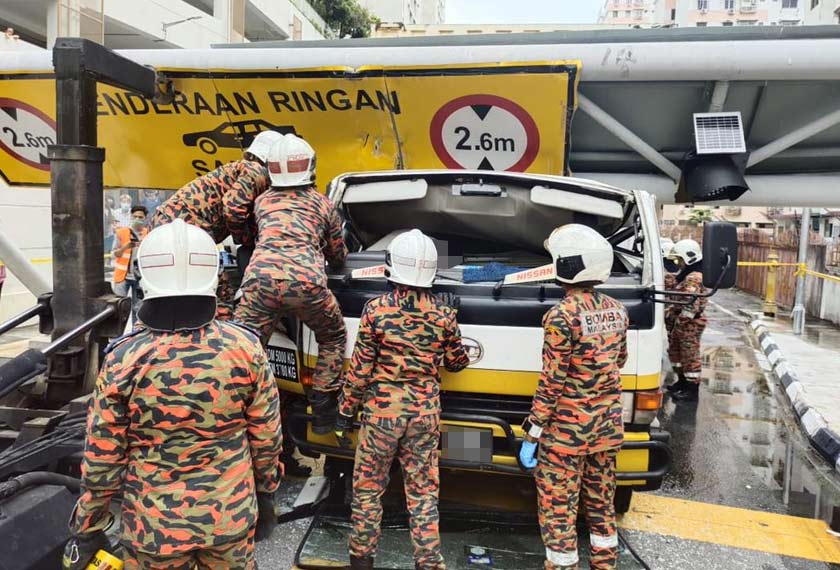 Despite that, paramedics who arrived at the scene would later confirm that the victim had passed away. His body was then handed over to the police for further action, with the operation being called off by 4.37pm, reports local news agency Astro Awani.
It is understood that the road is only frequented by light vehicles, with the signboard indicating that only those measuring under 2.5-metres in height were allowed to pass through.
For more news and updates on current events like this, give us a 'Like' on Facebook!
Also read: 13yo M'sian teen cyclist tragically dies in horrific accident after being run-over by lorry while turning into main road