Over the past number of weeks, Klang Valley motorists have unanimously shared one gripe in common: the ever worsening traffic congestion within the city and its surrounding regions. And much of that has been attributed to the reopening of all business sectors and the return to physical workspaces, compounded by the recurrent flash floods that have taken place after periods of continued rainfall.
Heavy vehicles to be banned on KL main roads during peak hours
In response to that, the Road Transport Department (JPJ) of Malaysia has just announced that all company operators or drivers of heavy vehicles with a laden weight (BDM) exceeding 7,500 kilogrammes will be effectively banned from travelling on a number of main roads in Kuala Lumpur between the hours of 6.30am to 9.30am, and 4.30pm to 7.30pm daily.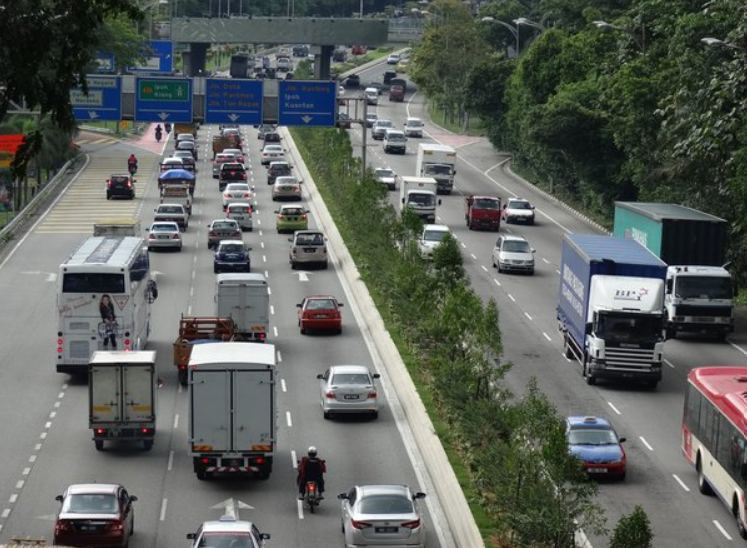 According to Malay Mail, the decision to ban heavy vehicles comes after findings from JPJ indicate that the influx of heavy vehicles in Kuala Lumpur during the aforementioned peak hours have exacerbated the traffic congestion situation within the city centre.
"Roads that are gazetted with travel restrictions of at least five kilometres from the city centre, starting from the entrance to the city centre will be marked by placing a special signboard with the time stamp prohibiting heavy vehicles from entering the city centre,"
Which roads are affected?
Roads that have been earmarked for the new heavy vehicle restriction during both the mornings and evenings include:
all roads in the Kuala Lumpur city centre
Jalan Kuching from Taman Wahyu in Jalan Ipoh towards the city centre
Jalan Genting Klang from TAR College until the city centre
Jalan Cheras from Taman Midah to the city centre
Roads that have been earmarked for the new heavy vehicle restriction during only the evenings include:
Jalan Kepong
Jalan Ipoh from Bulatan Kepong until Jalan Batu Caves
Karak Highway
Jalan Gombak from Jalan Kampung Bandar Dalam until the Kuala Lumpur border
Jalan Genting Klang
Jalan Cheras beginning from Jalan Pudu until Jalan Tenteram
While this ban may surprise many motorists, JPJ clarifies that the ban has already been enforced for quite some time. However, drivers of heavy vehicles have started disregarding the rule, leading to a higher number of vehicles within city centre roadways. They add that drivers who are found guilty of violating this restriction will be liable of a fine no less than RM300, and not exceeding RM2,000.
For more stories like this, follow us on Facebook by tapping here!
Also read: JPJ makes 4yo boy suffering from terminal cancer's dreams come true, turns him into an officer for his birthday