As children, many of us will no doubt be familiar with many of Walt Disney's works, whether it be from classic Mickey Mouse cartoons to staple Disney movies such as the Lion King. With so many cherished memories being created and nurtured by the company, it comes as to no surprise that visiting Disneyland tops the list of many travel bucket lists, regardless of your age.
Melaka state exco member claims Jasin will be home to Disney's first Asean theme park
And if a Melaka state Exco of Tourism, Heritage and Culture Datuk Muhammad Jailani Khamis is to be believed, you may not have to book an air ticket to visit any of the Disneyland parks abroad. As it turns out, Malaysia may be host to Asean's very first Disney theme park, which is slated to be completed in the Jasin region by 2027.
As reported by local broadcaster TV3, the announcement was made during the signing of a Memorandum of Understanding (MoU) for a 22km long Maglev train system that was held at Hotel Mudzaffar, Ayer Keroh. It was said that the park will occupy a land area of 150 to 200 acres, and be branded as 'Disney City'.
"After more than 20 years, we will have a new theme park. While it isn't very large, but I feel that it is adequate, as we are able to bring in Disney." he said.
With that said, details are still hazy as no exact location in Jasin has been specified for the construction of the attraction, which is expected to cost RM2 billion. It should be noted that the project is still in its initial stages of planning, with its size and location being subject to change.
Additionally, the new MAGLEV train system is expected connect the state's major attractions together, including 'Disney City, providing convenient commuting for tourists.
Disney has not released any statement on the existence of 'Disney City'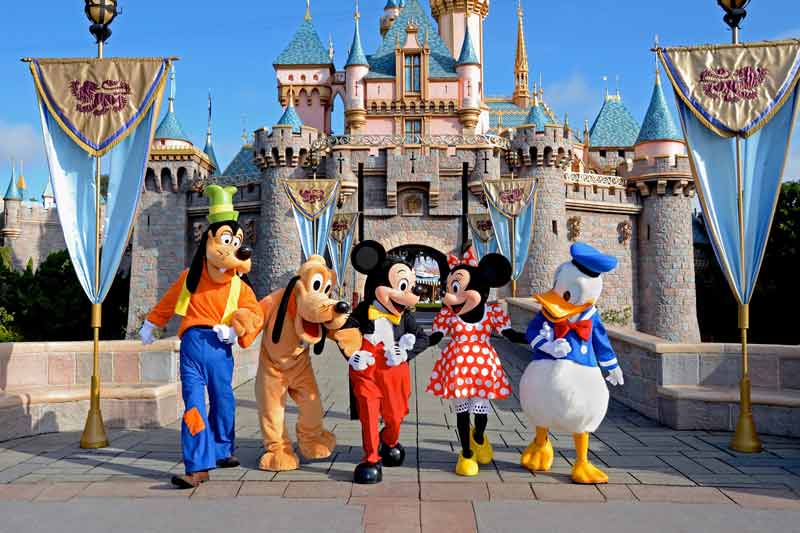 Should the theme park be a reality, this would mark the renowned media brand's first foray into the Southeast Asian market. Disney's flagship theme park is also known as Walt Disney World, which measures a whopping 27,000 acres and is located in Florida, United States. Other international Disney attractions that have been set up globally include those in California, Paris, Hong Kong, Shanghai, and Tokyo.
However, it is worth keeping in mind that Disney themselves have neither confirmed nor denied the existence of this park, and representatives from the company were conspicuously absent during the announcement. This is especially notable, given how the company governs its intellectual properties with an iron fist.
The use of the term 'Disney City' is also unusual, as Disney typically only uses 'Disneyland', 'Disney World', and 'Disney Resort' brand names to refer to their themed tourist attractions.
Tap here to give us a 'Like' on Facebook and stay up-to-date on the latest news and stories!
Also read: Travelling to Japan? This M'sian is offering rooms for rent from only RM48.28 to RM64.35 per night!