When renting out a place for a holiday, whether it be a hotel suite or a homestay, it is generally understood that we should make a point of taking care of the facilities during our stay and of course, leaving the room as close to its original state as possible upon checking out. Unfortunately, that was far from the case for one cleaner who was recently hired to clean-up a homestay after the guests had checked-out.
Tenants from 'hell' leave homestay in filthy & damaged state 
Taking to her Facebook page, local netizen Nur Izzati Nadia recounted the sheer scale of an unkempt mess that the previous tenants have left the apartment unit in, apparently making little to no effort whatsoever in maintaining any semblance of cleanliness during their stay.
Through a series of photos that she had included in her now viral post, she showed how the tenants had left containers still filled with leftover food on the dining table without bothering to dispose it in the trash before leaving. What's more, used cutleries and mugs were also left unattended.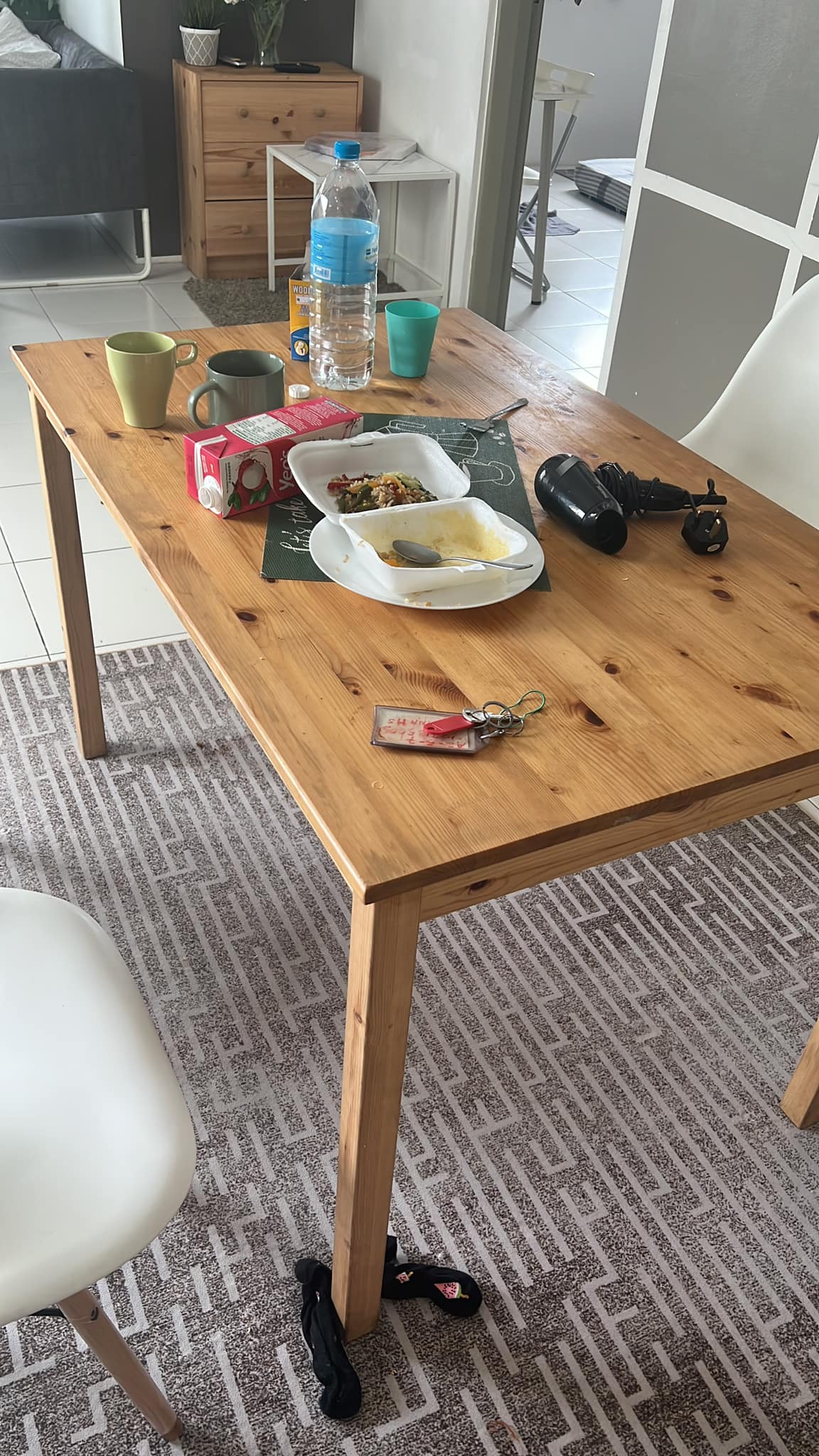 As Izzati moved into the kitchen, she found it to be in a similar state of disarray, with the tenants deciding to heap their rubbish up onto the countertop next to the sink.
Only, the horrors didn't end there as those who were using the kitchenette left brown stains on the counter, in addition to spilling what appears to be a chocolate drink in the minifridge. They even found a half-eaten cake in it!
As for the microwave, the tenants didn't care to clean-up the crumbs that were left after they had heated up some food. Things didn't fare any better in the bedroom either, as Izzati discovered that the tenants had removed a mattress from its bedframe before dragging out into the living room.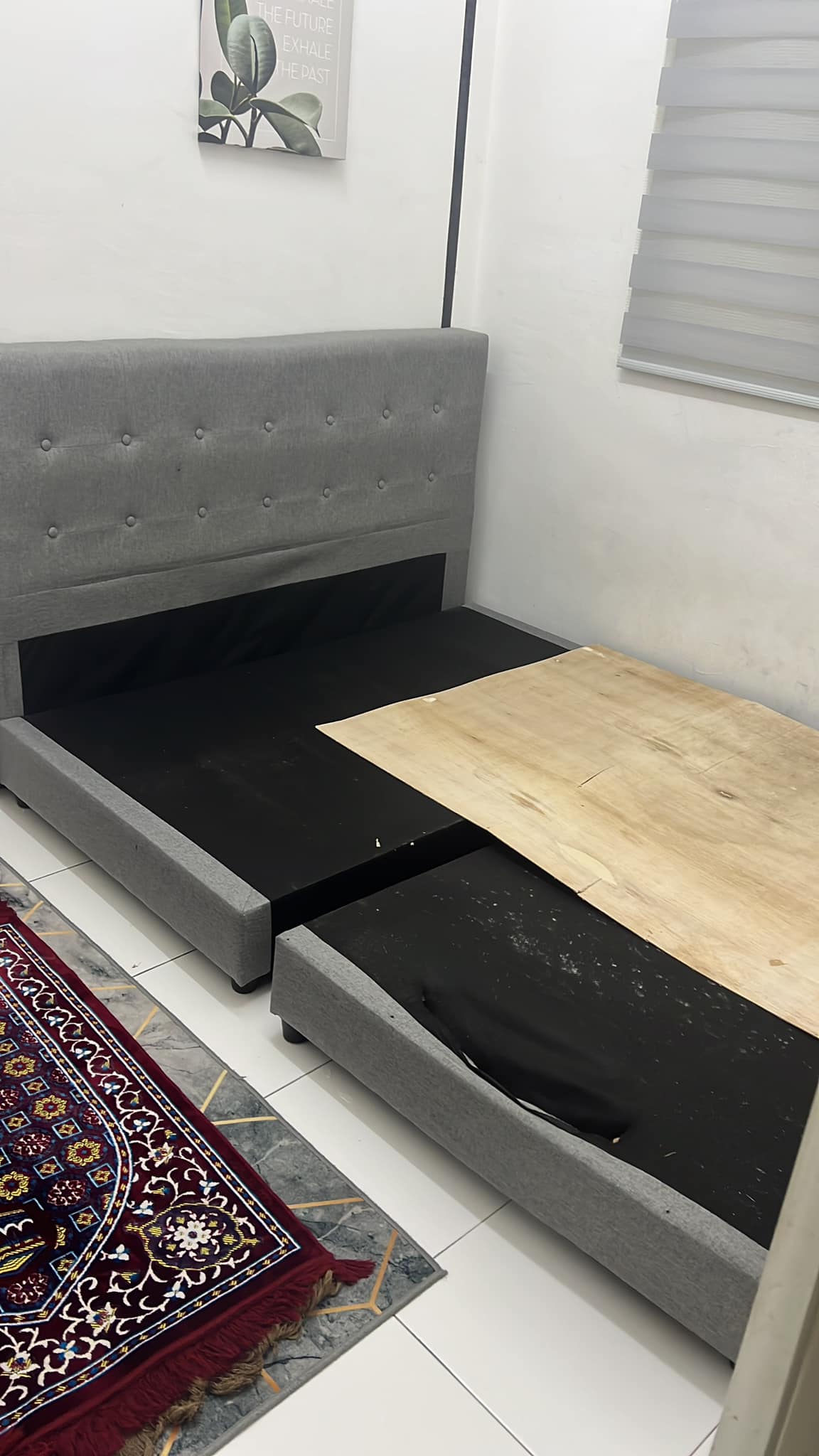 A table was also damaged in the process, with one leg somehow broken-off. To top things off, they moved a loveseat out onto the balcony to take in the view, and left it out there exposed to the elements.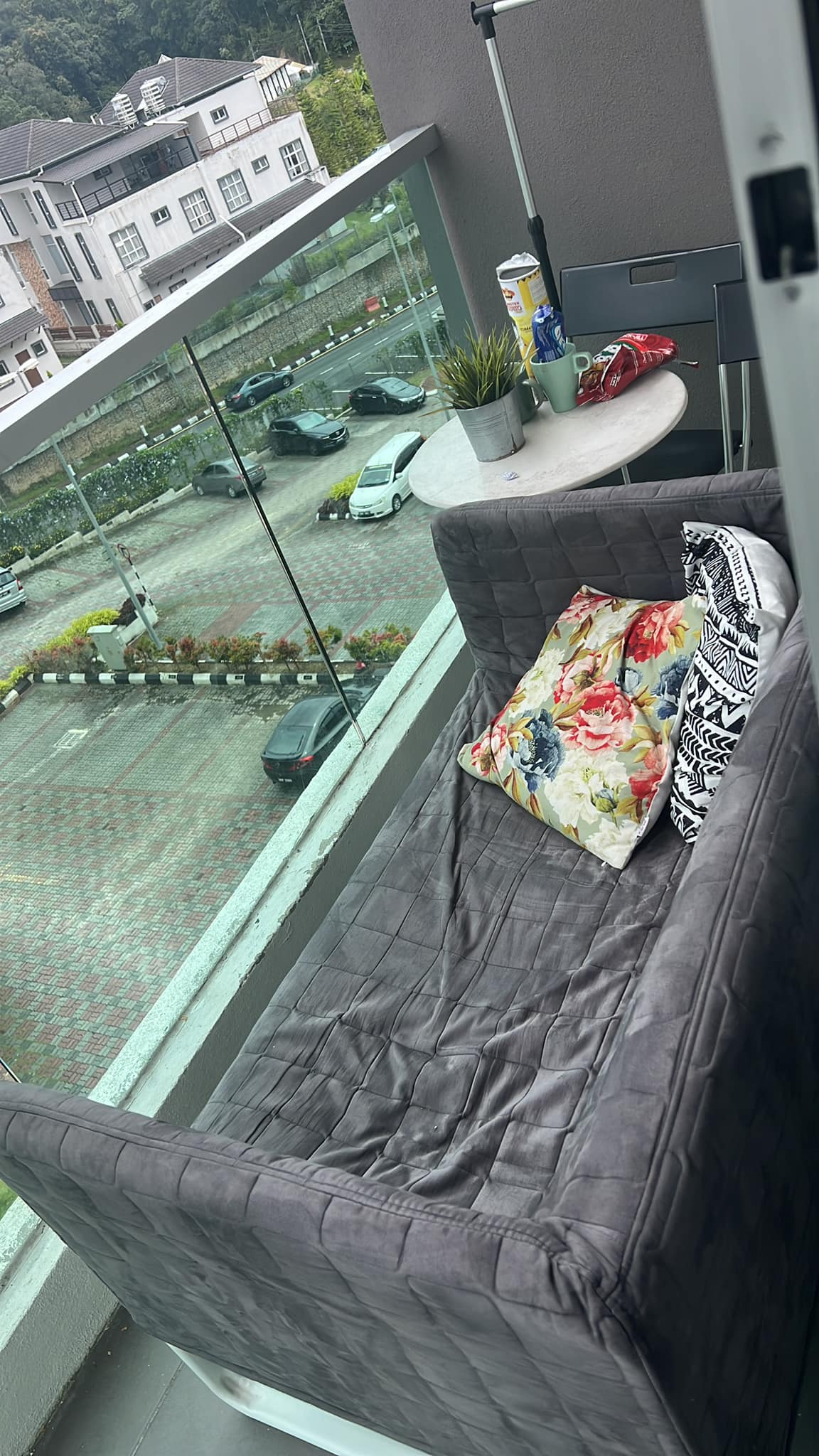 "Customer from 'hell'!

Feels like so many people are getting it directly from their customers this week.

Sorry to say but I have to bring this up. Do you think its easy to work as a cleaner?

When you get a customer's house, and it looks like you're entering a jungle. Haaah. This is what happens.

They move furniture around as and when they like.
And then they don't bother to arrange it back to its original place.
They don't dispose of their own rubbish.
They make someone else's house filthy.

Do they think just because they pay, they can do as they like?

They really lack manners!" she wrote.
Netizens shocked by the state of the apartment
Izzati's post has since garnered considerable attention from online netizens, many of whom were shocked by the state of the homestay.
"Masyaallah, were humans staying in there, or orangutans?" 

"Ya Allah, how filthy! Where are these people from! Their behaviour is awful. 
Did a family or a bachelor rent this place?" 

"Allahu, the house is completely done for. Do they think we buy our furniture using leaves? Be patient, sis."

For the latest news and community stories, follow us on Facebook by tapping here! 
Also read: 62yo Johor budget hotel owner gets beaten, splashed with paint after entering customer's room without permission