Stretching back almost 1,500 years into human history with roots from an ancient Indian predecessor known as chaturanga, chess is often considered to be one of the oldest board games still played and enjoyed by many across the world. Often requiring strategic know-how and truly practiced finesse, the game can even be played on a competitive scale, with tournaments organised all across the world among ranked players from various countries.
13-year-old Penangite Poh Yu Tian beats 64-year-old Slovakian grandmaster
And you will be glad to know that Malaysia isn't short on chess mavens either, such as International Master Yeoh Li Tian, who delivered the first ever Gold medal for the Rapid Chess category from the 2019 SEA Games. But local talents don't just stop there, as just recently the Malaysian Chess Federation had announced that 13-year-old Poh Yu Tian had managed the incredible feat of beating a chess grandmaster during his very first Chess Olympiad outing!
A native of Penang, Poh managed to eke out a win during Round 2 of the Chess Olympiad, where he faced off against 64-year-old Slovakian grandmaster Lubomir Ftacnik. Grandmasters are titles awarded to those who play chess on a competitive scale, and are considered to be the highest rank conferred to players aside from World Champion.
This would also mean that Poh will be the highest scoring player from the Malaysian contingent at this year's Chess Olympiad, nabbing 9 points out of 11 rounds. His achievement has also garnered him the title of FIDE Master (FM).
What makes it all the more impressive is the fact that according to The Vibes, Poh had only started playing chess six years ago, when he was only seven-years-old. At the time, he had no prior knowledge as to what the game was all about.
"I agreed despite not knowing anything about the game," he said.
Had previously represented Malaysia at the SEA Games
Poh, whose father is also a chess player, was then scouted by his current coach, P. S. Lim of the Penang Chess Association, from a number of inter-school chess competitions that he had participated in.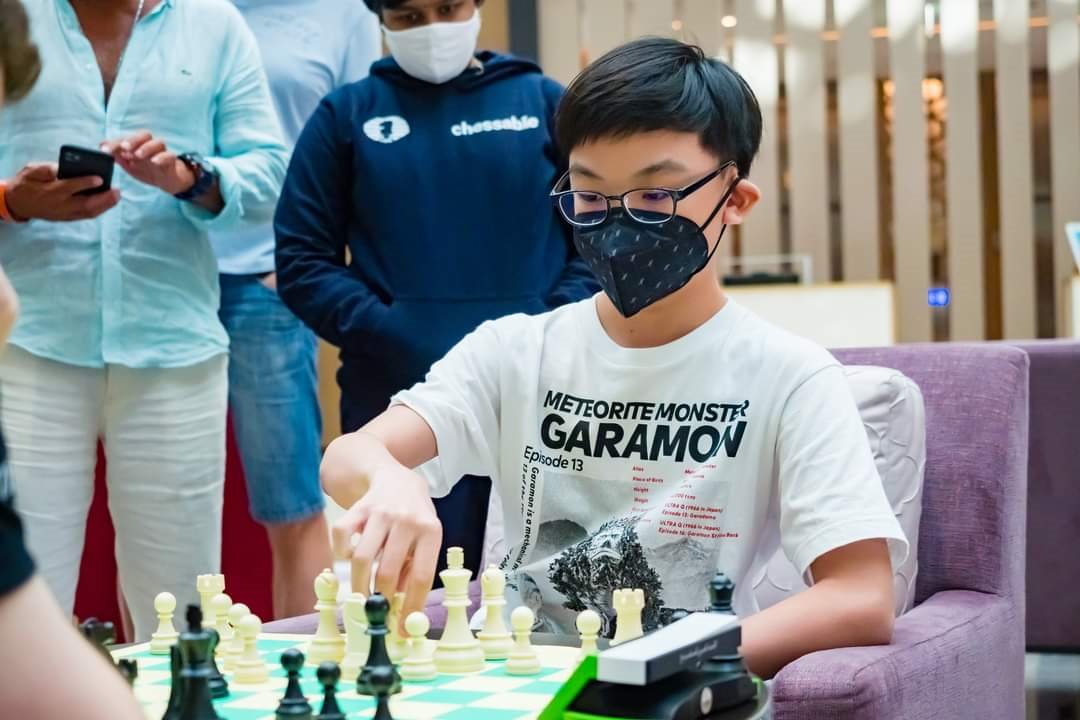 Since then, he has managed to secure a litany of awards, including a win for the under-8 category at the National Youth and Junior U-20 Chess Championship in 2017, as well as subsequent victories during the 2021 Blitz Championships and the National Rapid.
He then joined the national team this year and made his first international debut at the SEA Games held in Hanoi, Vietnam this year, representing Malaysia.
"I like chess because it is a complex and complicated game, but once you master it, the game becomes less intimidating." he said.
Given his natural talent in the game, the Malaysian Chess Federation hopes that Poh may one day potentially become Malaysia's first ever grandmaster. This year's Chess Olympiad was held in Chennai, India this year between 28th July to 9th August, and the Malaysian team finishing 72nd overall, which is eight places above their previous ranking of 80.
The Chess Olympiad, which is hosted by the International Chess Federation, is considered to be one of the largest and most established competitive chess tournaments in the world.
Tap here to give us a 'Like' on Facebook and stay up-to-date on the latest news!
Also read: At 17-years-old, this M'sian student is representing the country at a major international chess tournament in Prague!