In the number of months that have since eclipsed 2022, Malaysian news headlines have begun reporting an increasingly worrying trend of locals who have been duped by human trafficking syndicates with job scams. Typically promising considerably higher pay than the median salary offered here, victims are then smuggled to countries such as Cambodia or Myanmar, where they are then forced to participating in scam operations.
Job scam recruiter has been arrested by authorities
However, it would now seem that the justice system is gradually catching up with some of these unscrupulous individuals, as it has been reported by China Press than one such recruiter allegedly working with these human trafficking syndicates has been arrested. According to MCA Public services and Complaints Department head Datuk Seri Michael Chong, the suspect goes by the name of Danny and is an Indian-American who speaks fluent Mandarin.
Operating through social media, he would often share a number of high paying vacancies available abroad, most of which promised easy work to lure prospective candidates in. Upon being convinced to 'apply', he would then meet and pick-up the victims in person up before smuggling them through clandestine route out of Malaysia and into Myanmar.
Victims often forced to participate in scam operations
Upon arriving in Myanmar, the horrifying truth would then be revealed to the victims when they are held captive by members of the syndicate and kept under armed guard at all times to participate in scam and money laundering activities against their will.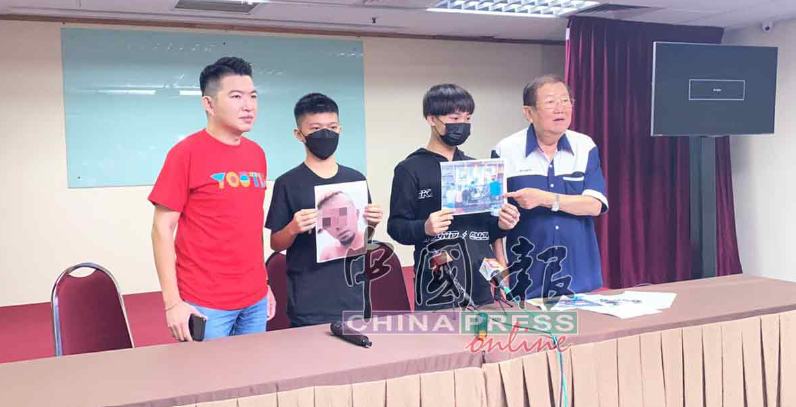 Danny was allegedly the very same recruiter who duped two teenaged boys from the state of Pahang into taking up 'customer service positions', before forcing them to take part in love scam operations upon their arrival in Myanmar.
Aged 14 and 15 respectively, the syndicate eventually found little use for them as they had failed to reach their expected targets. They would subsequently be released after their families had agreed to pay the syndicate a ransom amount, reports Sinar Harian. Previously, Datuk Seri Michael Chong had said that his department received as many as 74 complains regarding job scams, but only 23 people have been rescued thus far.
While this represents a step in the right direction, there's no telling how many more recruiters working for these syndicates still remain at large.
Tap here to give us a 'Like' on Facebook and stay up-to-date on the latest news!
Also read: 2 M'sian teens aged 14 & 15 finally return home after falling victim to 'high paying' job scam in Myanmar