Where local talents are concerned, Malaysia is hardly ever caught in a shortage. Whether in the field of academics or in the realm of competitive sports, many of our countrymen have truly gone above and beyond to bring pride to the country on a global stage. And just recently, this would also happen to include the likes of a 17-year-old student, who has just represented Malaysia at an international chess tournament!
17-year-old M'sian student competes on the world stage for international chess tournament 
At just 17-years-old, local student Nur Batrisya Wafa Mohsen has already proven her merit has a formidable chess player in Malaysia, having won numerous accolades including the runner-up spot from the under-18 category in the Selangor Schools Sports Council Chess Championship 2021. But this time around, Nur Batrisya will be contending against various other international players at the Prague Open 20th International Chess Festival, held in the Czech city of Prague.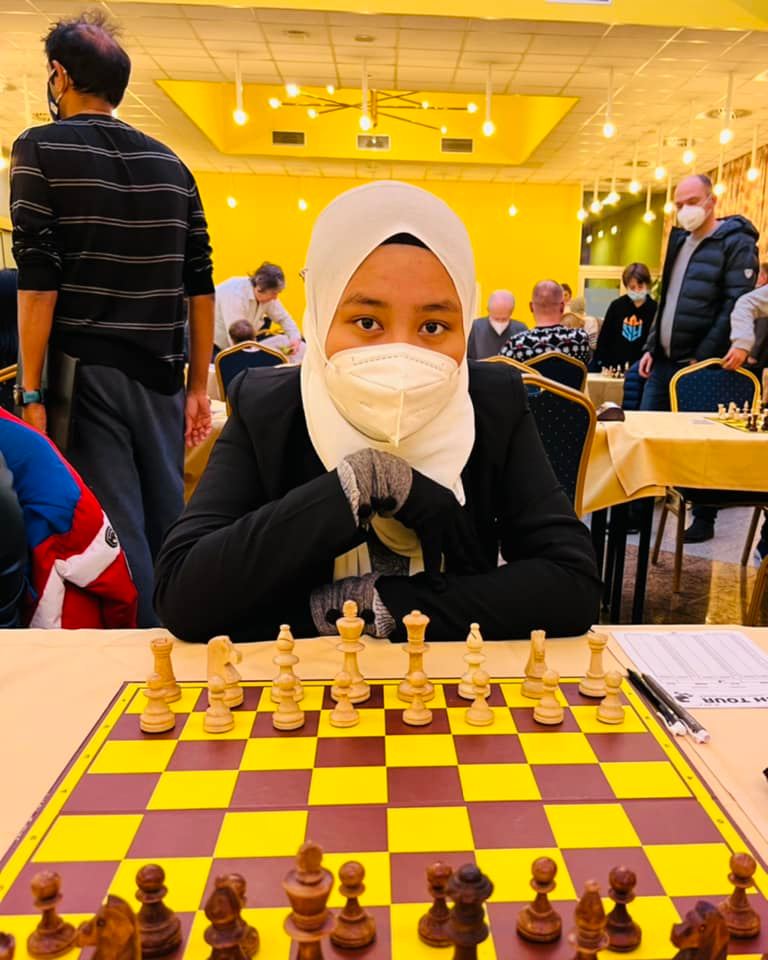 Also known as the biggest winter chess tournament in the Czech Republic, Nur Batrisya will be representing The Hacker Checker Malaysian team from the 7th to the 14th of January 2021. In quoting her father, 44-year-old Mohsen Amdan, Sinar Harian reports that she will be playing in the open category during the Prague Open for a few rounds.
"After this championship, she will proceed to play in a few other tournaments which are also held in the Czech Republic,"

"Previously, she was already participating in international tournaments, but they had to be held online due to circumstances surrounding the pandemic." he explained.
Was a recipient of a sports scholarship for her achievements in chess
As supportive parents, both Mohsen and his wife have invested their own efforts into helping Nur Batrisya pursue a broader range of experience in her professional chess career. With that being said, Nur Batrisya's finesse in chess has already earned her a Ministry of Education Sports Scholarship Award. Having taken up playing chess at the age of 10, she expresses her gratitude for her schoolteachers and the headmaster of Sekolah Kebangsaan Saujana Impian 2 for helping pave the way towards her current career in professional chess.
Asides from competing, Nur Batrisya has also been coaching other teenagers and children who have shown an interest in playing chess. In fact, her father says that her four younger siblings are also avid chess players, and two of them have even competed in Thailand!
"I hope that these international tournaments will give Batrisya new experiences, as not many have opportunities like these. When she returns, I hope that she will come to be an inspiration to other young chess players, especially girls as chess is typically a male-dominated sport." her father says.
For more news like this, follow us on Facebook! 
Also read: 21-year-old M'sian Siti Nur Alia Mansor is the 1st Southeast Asian woman cyclist to join elite Spain-based cycling team