Malaysia has been the birthplace of quite a number of stellar sportsmen over the years. Among some of them include former World No.1 squash player Datuk Nicol David, as well as former World No.1 badminton player Datuk Lee Chong Wei. Across the board, these incredible men and women have consistently brought great pride to the nation with their feats of sportsmanship, while inspiring a new legion of budding talents to join their ranks.
21-year-old Malaysian cyclist is first Southeast Asian woman to compete in the UCI Women's World Tour
And among them include 21-year-old Siti Nur Alia Mansor, a critically acclaimed professional cyclist who hails from the state of Terengganu. Just recently, it has been reported that Siti will be officially joining the elite Canyon-SRAM Racing Team, based out of Spain. And if that wasn't already incredible enough, her participation in the team's lineup would make Siti the first Southeast Asian woman to join Canyon-SRAM Racing, as well as the first and only Malaysian woman cyclist to take part in the UCI Women's World Tour.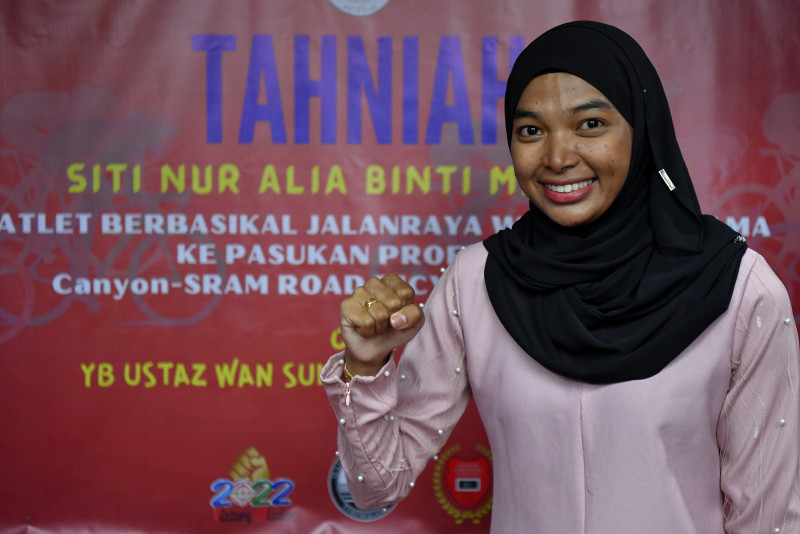 The UCI Women's World Tour is regarded as being one the premier annual female elite road cycling tours, held by the Union Cycliste Internationale (UCI), which is the official governing body of all sports cycling events internationally.
Siti's contract with the Spain-based competitive cycling team will last approximately one year, which she has described as being a dream come true. According to her, she was contacted by former Terengganu Cycling Team (TSG) coach Adam Szabo, who now presently helms coaching responsibilities for Canyon-SRAM Racing last June with the intention of signing her on.
"I took a month to think about my future and cycling career development before agreeing," she said during an event held in commemoration of her successes at Wisma Darul Iman, where she was given an allowance of RM3,000 from state Youth Development, Sports and Non-Governmental Organisations (NGO) Committee chairman Wan Sukairi Wan Abdullah.
Siti had previously bagged both a silver and bronze medal at the 2018 Malaysia Games (SUKMA)
Previously, Siti had already achieved landmark success in her cycling career and had bagged both a silver and a bronze medal from the 2018 Malaysia Games (SUKMA), according to BERNAMA. While she admits that she is nervous to be cycling among her more experienced teammates, Siti has her sights set on pushing ahead with her professional cycling career, with aspirations to compete for Malaysia at the Olympics in the future.
"This will be a stepping stone or start for me to chase bigger dreams, like competing at the Olympics.

"I will repay the sacrifices made by my family, coaches and the Terengganu cycling fraternity by bringing glory to Terengganu and Malaysia at the world stage one day," she adds.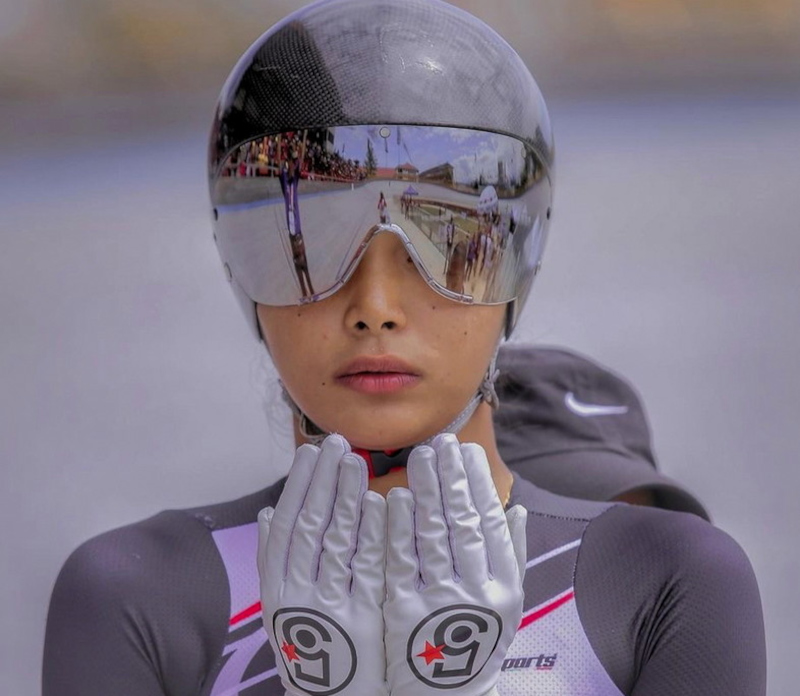 The Terengganu state government will continue supporting Siti in her endeavours, says Wan Sukairi, by way of providing her with a RM1,500 allowance from the Terengganu State Sports Council.
For more stories like this, follow us on Facebook! 
Also read: M'sian-born Masterchef contestant Ping Coombes wows judges with local dishes, wins Champion of Champions title!