The truth of the matter is, settling your paperwork at a government office can sometimes prove to be a hassle that we may not necessarily enjoy doing. After all, the process can prove to be both arduous and time-consuming. But one couple had likely not anticipated for a routine visit to the local city council's office to nearly come to blows over a misunderstanding.
Woman receives rude service at MBSA branch office
As shared by netizen Hazel Tan via her Facebook on 11th May 2022, she explained that both she and her husband had decided to visit the Kota Kemuning branch of the Shah Alam City Council to have her business license renewed on 26th April 2022. As they entered the branch, she informed a security guard of her intentions and was that she can proceed directly to Counter 4 without any queue number required.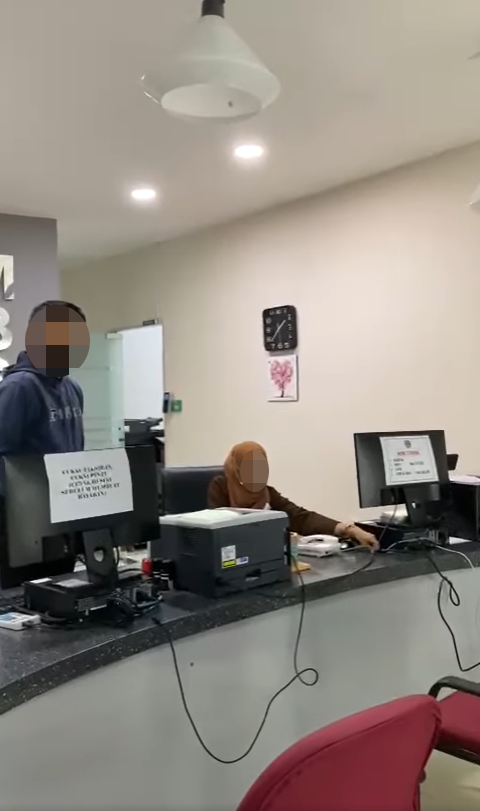 Doing as she was told, she headed up to the counter manned by a woman dressed in brown baju kurung. Explaining that she had wanted to renew her license, the city council worker then told her that she had in fact needed to obtain a queue number first.
"… she replied me with a rude tone to take my queue number before proceed to the counter (looking at me as if I was cutting the queue). " said Hazel.
She complied and while waiting at Counter 4, told her husband to obtain a queue number first. But the city council staff member proved irate and told Hazel to step aside, obtain her queue ticket, and pay later.
Male MBSA officer proceeds to threaten the couple
Exasperated, she proceeded to tell the female staff that it was not her intention to walk straight up to the counter, and reminded her that it was the guard who told her to do so.
"Can't you speak to me politely? Why do you have to sound so arrogant? If someone doesn't know the proper procedure, then tell them politely."

"This isn't the first time your attitude has been like this. You were the same way when I came here last year." she told the staff member.
According to Hazel, this is the third time that she had experienced bad service from the very same female staff member. Previously, she had visited the same city council branch to lodge a complaint about a tree that had overgrown into her home compound.
But before she could finish her sentence, the woman's colleague, a man, interjected and started scolding both Hazel and her husband, ordering them to leave after paying for their license renewal. At that moment, she reached for her phone to start filming the incident as the male staff member walked out from behind the counter and started threatening both she and her husband again.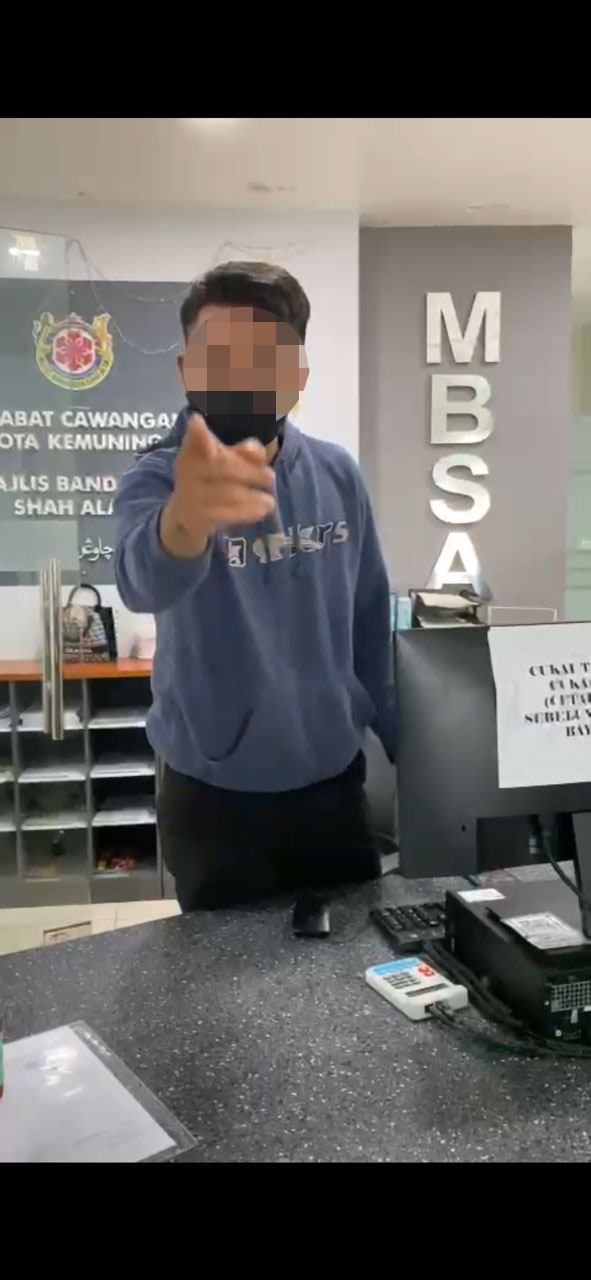 What's more, the male staff member had even told them that if they did not delete the video recordings from their phone, they will not be allowed to leave the premises.
City council issues apology
Her ordeal has since caught the attention of the Shah Alam City Council (MBSA), who have issued an unreserved public apology. MBSA corporate and public relations head Shahrin Ahmad has assured the public that such instances will not recur, and said that the incident was sparked by a misunderstanding between both parties.
Tap here to give us a 'Like' on Facebook and stay up-to-date on the latest news!
Also read: Anti-vaxxers leave bad reviews for Ampang cafe over their policy to allow only fully vaccinated patrons to dine-in