As per announcements made on both sides of the Causeway, Malaysian families that have been living apart from one another due to international border restrictions in Singapore are finally given their long-awaited chance to be reunited after the Land Vaccinated Travel Lane (VTL) was officially opened today (29th November 2021). 
First COVID case detected from Land VTL with SG
The Land VTL was launched concurrently with the Air VTL between both countries, which allows for fully-vaccinated travellers to cross beyond borders without the need for any quarantine. With that being said however, strict regulations remain in place to ensure that those arriving from both countries receive RT-PCR COVID tests before leaving their country of origin, and upon their arrival in their destination. 
This is why pre-departure (PDT) and on-arrival testing (OAT) are in place. As we safely reopen our borders, there will be positive cases at points of entry. Risk assessment, isolation & monitoring close contacts will become the norm. https://t.co/ZbqIVFYBvU

— Khairy Jamaluddin 🇲🇾🌺 (@Khairykj) November 29, 2021
And it is by merit of these stringent tests that the Malaysian health authorities have managed to identify a single confirmed COVID case on the very first day of the Land VTL's commencement via on-arrival testing (OAT). The news was made public by Malaysian Health Minister Khairy Jamaluddin via his Twitter page. 
Details of the patient have yet to be released at this time, but Datuk Khairy notes that instances of positive cases will occur as a result of the border control measures implemented by both Malaysia and Singapore. 
"Risk assessment, isolation & monitoring close contacts will become the norm." he said. 
He has also added Malaysia is in talks with a number of other countries to implement similar Vaccinated Travel Lanes (VTL) initiatives, but will be done through a 'calibrated manner' due to the emergence of the new Omnicron COVID variant, which was discovered earlier in South Africa and is said to be spreading rapidly. 
Only VTL busses allowed for the time being between countries
As of present, those looking to travel between both countries by land may only do so through the 64 daily scheduled VTL busses that will commute via the Woodlands Checkpoint on a daily basis. Only 2,880 people are allowed to travel with the Land VTL in a single day; 1,440 towards Singapore, and another 1,440 towards Malaysia.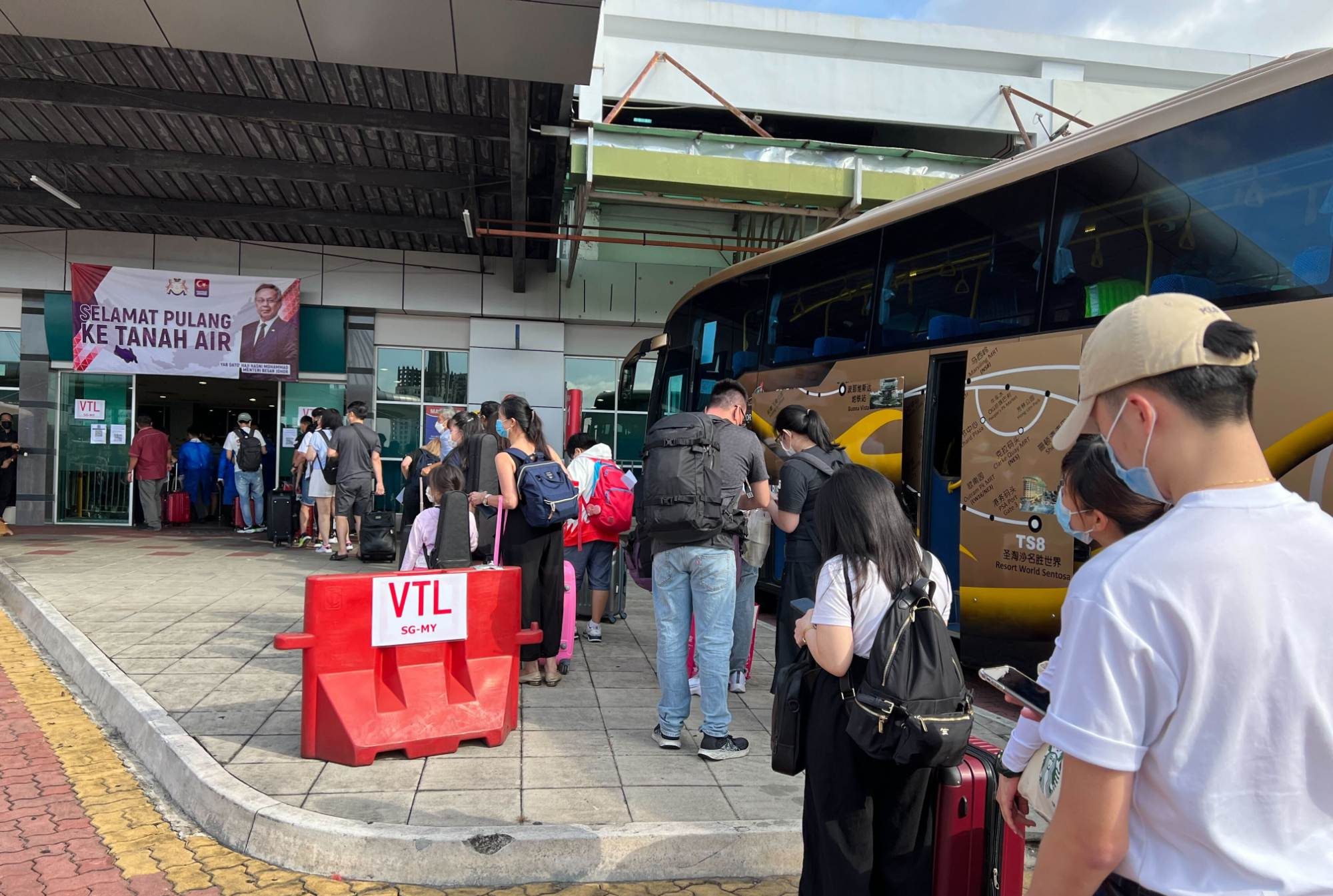 Those who seek to travel by private vehicles or on foot across the Woodlands Checkpoint will be subjected to a quarantine period, regardless of their vaccination status. Both countries are still in the process of discussions regarding the reopening of the Tuas Second Link. 
For more stories like this, follow us on Facebook!
Also read: BREAKING: SG confirms fully-vaxxed M'sians can travel by land VTL via Woodlands bus on 29th Nov!