In the wake of substantial rainfall brought on by the monsoon season, it has been reported that a number of areas in Shah Alam as well as in Klang have been inundated by flash floods overnight.
According to local newspaper The New Straits Times, areas in Klang that were affected include Kota Raja,Taman Sentosa, Taman Chi Liung, Taman Sri Andalas, and GM Klang. On the other hand in Shah Alam, Seksyen 13, Seksyen 22, Bukit Lanchong, I-City, Padang Jawa, and Taman Sri Muda, were also caught in floodwaters.
Flash floods strike areas in Shah Alam and Klang overnight 
As of 8.00am this morning, around 719 victims in total from flooded parts of Selangor have been moved to seven temporary flood relief shelters, reports Berita Harian. Quoting the Secretariat of the State Disaster Management Committee from the Selangor State Malaysian Civil Defense Force, two shelters in Klang, namely Masjid Kampung Johan Setia and Balai MPKK Kampung Jalan Kebun, Batu 7, have so far been occupied by 195 victims from 49 families and 58 victims from 15 families respectively.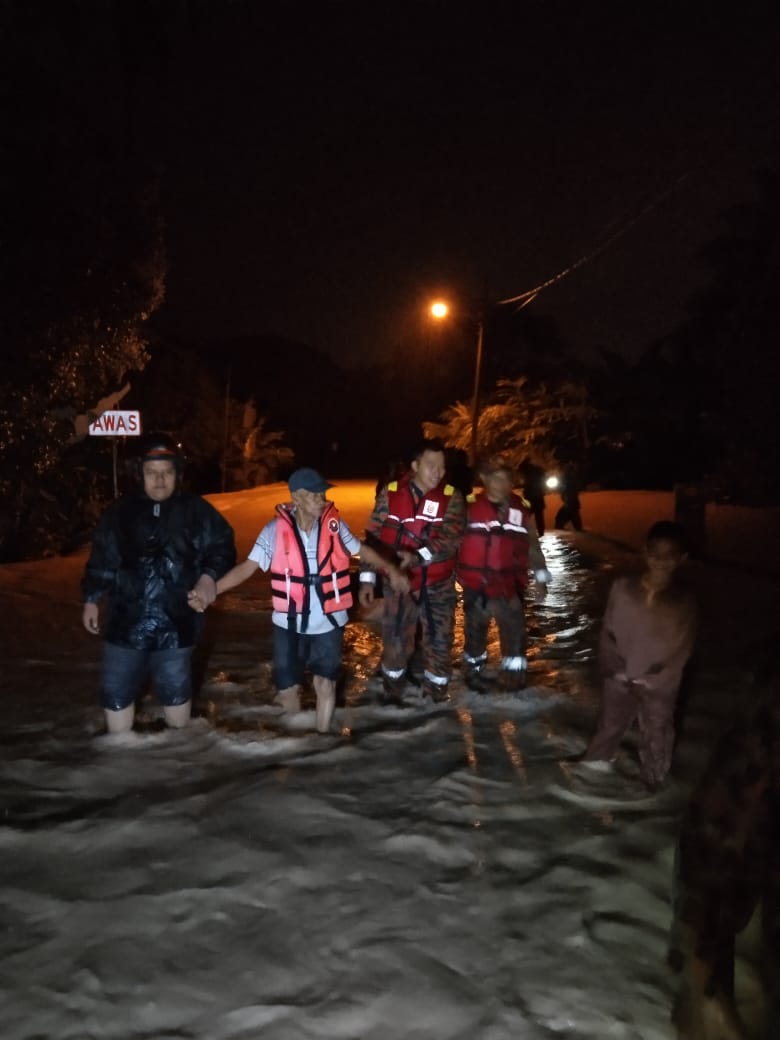 Another two temporary flood relief shelters were later opened in the Petaling district, which are located in Dewan Camelia Putra Heights and Masjid Putra Heights. They are housing 210 victims from 53 families and 227 victims from 51 families respectively.
On the other hand in Hulu Langat, the Sekolah Kebangsaan Ulu Semenyih shelter is currently occupied by 29 victims from seven families. The number of victims in the Hulu Langat's Balai Raya Pekan Bangi Lama and Sepang's Ramai Taman Gemilang are still being accounted for. Meanwhile, three shelters that have been in operation since the 11th and 15th of November in Kuala Selangor and Sabak Bernam are also in operation.
These include Sekolah Menengah Kebangsaan (SMK) Jeram, housing 116 victims from 30 families, Dewan Bagan Nakhoda Omar with seven victims from two families, and Dewan Simpang 5 with six victims from one family.
Photos and videos circulating over social media show the extent of the damage caused, with floodwaters breaching into private homes and buildings, while leaving major stretches of roadway impassable.
"The Selangor Fire and Rescue Department is inspecting the situation and has started operations in the areas involved."

"Further developments regarding the flood situation will be communicated from time to time," said the department's director, Norazam Khamis to BERNAMA.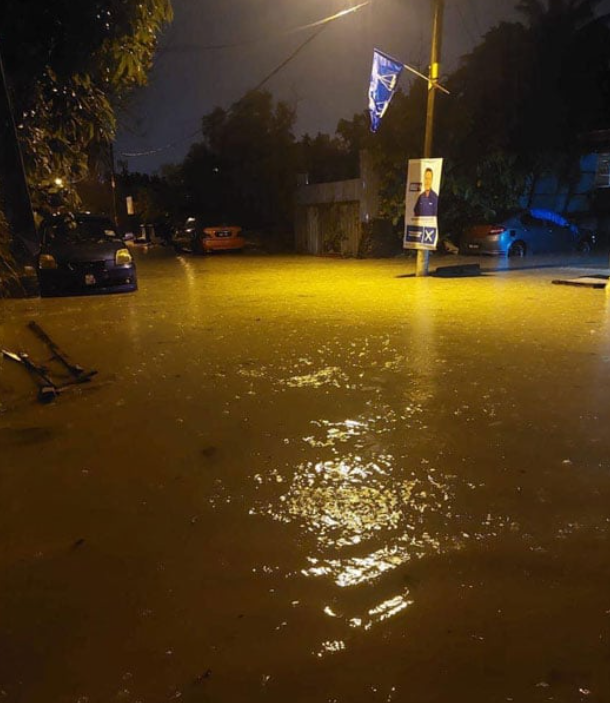 Residents living in the areas were advised to move their vehicles to higher ground. According to Malaysia Gazette, this is the third time that areas in Shah Alam and Klang have experienced flash floods in a span of only 10 days. As of 5.00am this morning, water levels at the Klang River have surpassed the 'Danger' mark. No causalities have been reported as of writing.
Check out more news and stories like this on our Facebook page, updated daily, by tapping here!
Also read: Quick-thinking M'sian motorcyclist digs out a trough along flooded highway to drain away excess rainwater