Malaysians who have had family members separated by the Causeway will finally have reason to celebrate! After it was earlier announced by Johor Menteri Besar Datuk Hasni Mohammad that Malaysians will be able to travel both via land Vaccinated Travel Lane (VTL) and air into Singapore by 29th November onwards as part of the Vaccinated Travel Lane (VTL) agreement, the island-state has just issued a statement confirming that the land VTL will indeed be open as scheduled!
Fully-vaxxed M'sians can travel via land VTL into SG on 29th November!
Initially, the VTL agreement between Malaysia and Singapore had only encompassed air travel, which required all Malaysian citizens to first travel to KLIA, before commuting via plane into Singapore's Changi International Airport. While the later announcement made by Johor's Menteri Besar sparked eager interest from Malaysians with family living across the bay, many expressed doubts as to the veracity of the claims as Singapore had yet to formally commit to a set date for the launch of the Land VTL at the time.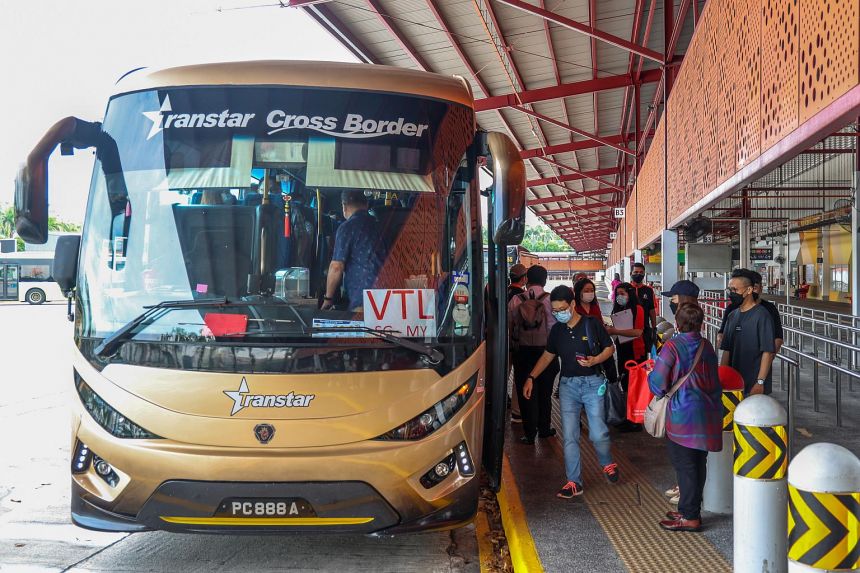 But worry no more, as Singapore has now officially stated that the Land VTL with Malaysia will officially open concurrently with the Air VTL on the very same day! According to The Straits Times, only citizens, permanent residents or long-term pass holders (work permit, employment pass, student's pass or long-term visit pass) of both countries may be allowed to apply for VTL travel.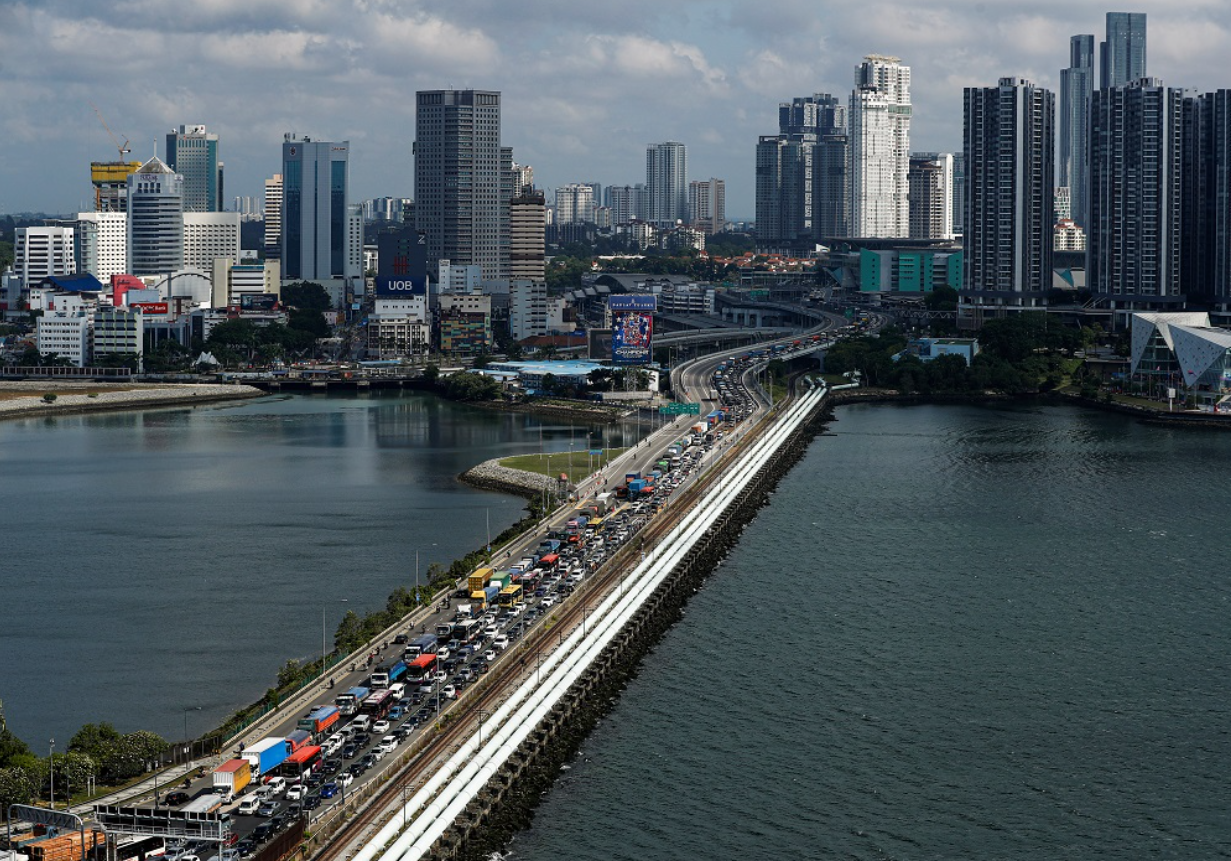 As of right now, the arrangement will seek to prioritise those who have been working in either country, in hopes of reuniting family members who have not had the opportunity to meet due to border restrictions that were enforced since last year. The Land VTL arrangement will gradually be opened up in stages to general travellers as well.
Quarantine-free travel is permitted only via designated busses
However, do note that prospective travellers are not allowed to drive across the Causeway. Instead, they are to use any of the 64 daily scheduled VTL busses to avoid any quarantine measures. The busses will run daily from 7:30am to 9:30pm, and travellers are advised to show up an hour ahead to ensure a smooth clearance process. At present, the land travel VTL only applies to the Woodlands checkpoint. Authorities from both countries are still in discussions regarding the reopening of the Tuas Second Link.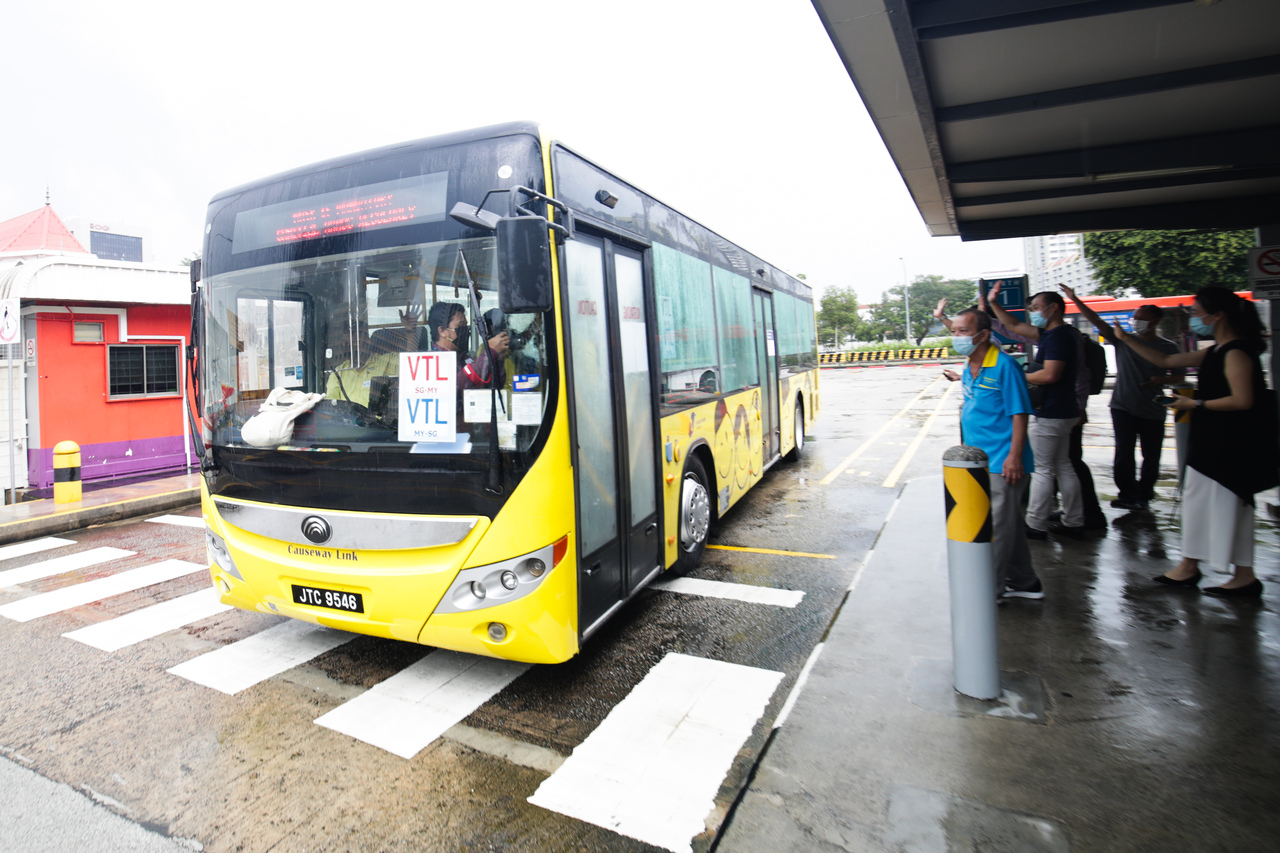 If you choose to travel by private car or by foot into Singapore, you will still be subjected to ongoing COVID border control measures upon arriving in Singapore regardless of your vaccination status. Which means you are required to serve a 7-day stay-home quarantine notice.
All vaccinated travellers are to show their proof of vaccination, as well as undergo a RT-PCR COVID test two calendar days before entering Singapore. Children aged two years and below in the calendar year do not need to be tested. And those seeking to enter Singapore must have been staying in Malaysia for a minimum of 14-days first.
Ticket sales begin tomorrow at 8:00am
As for when you can purchase the bus tickets, CNA reports that ticket sales will commence by this Thursday (25th November 2021) at 8:00am. Tickets from Singapore to Malaysia will cost RM46.23, while tickets from Malaysia into Singapore will cost RM20. Child tickets cost RM24.64 and RM10 respectively. You may purchase your tickets via Transtar Travel or Handal Indah. Ticket purchase must be done three days in advanced prior to the intended date of travel.
Only 64 busses will make the daily VTL trip across the Woodlands checkpoint daily: 32 into Singapore, and 32 into Malaysia. As many as 2,880 people may travel via the Land VTL daily.
For more stories like this, follow us on Facebook! 
Also read: Finally! Fully-vaxxed M'sians can travel by land via Causeway into SG without quarantine by 29th Nov!