For those of us with pets at home, it is hard to imagine treating our precious bundles of joy as anything short of an extension of your own family. Often coddled and spoiled beyond reason, they are rarely ever left wanting for anything. Unfortunately the same can't be said of stray dogs and cats who are left to fend for themselves on the streets, where every new day can prove to be a battle in its own right to survive.
Meet Mr Dave Lim, who has been rescuing strays in Sarawak for 9 years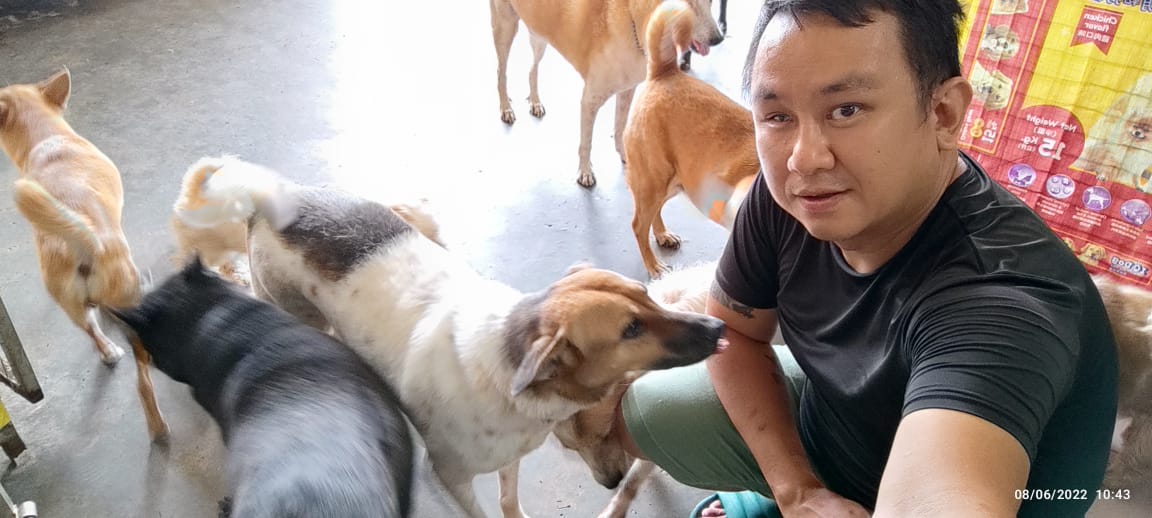 With that being said, there are still kind individuals out there who are willing to take a chance on these stray animals and give them a new lease on life. Among them includes Mr Dave Lim, who has been saving stray dogs off the streets of Kuching, Sarawak, for the better part of almost a decade. In speaking with Wau Post, Dave shares that he got his start rescuing stray dogs back in 2013, when he came across a group of friends who were working with an non-governmental organisation (NGO) at the time.
"I started getting to know more and more about how I could contribute a little bit of my effort for them (the strays)." he said.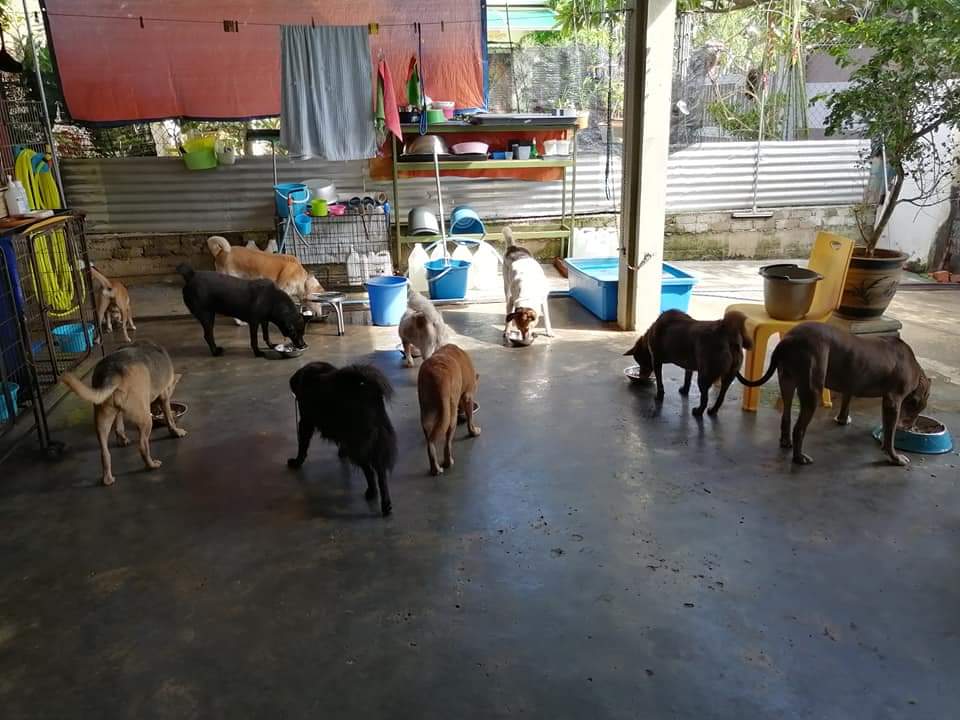 While living in an apartment over a shop house at the time, he started helping stray dogs that he encountered around his neighbourhood who were always looking for food. Many of them suffered from a medley of health conditions such as skin lesions and tumors, but it did not put Dave off much, if at all. According to MyForeverDoggo, Dave had managed to house as many as 35 dogs under his care at one point.
He may no longer be able to care for all of his stray dogs
However, things took an unfortunate turn after he realised that the problems he faced with his eyesight gradually worsened. Blind in his left eye, Dave was diagnosed recently with glaucoma in his working eye, which has left him with only 10% of his vision. Understandably, this has greatly affected his ability to care for the animals due to his eyes' poor sensitivity to light.
"Once I'm outdoor and wanna go inside the house, I'm temporary blind for 10-15 minutes before I can see some shadows.

It makes me feel drowsy as well if I see fast moving people or dogs in front of me." he adds.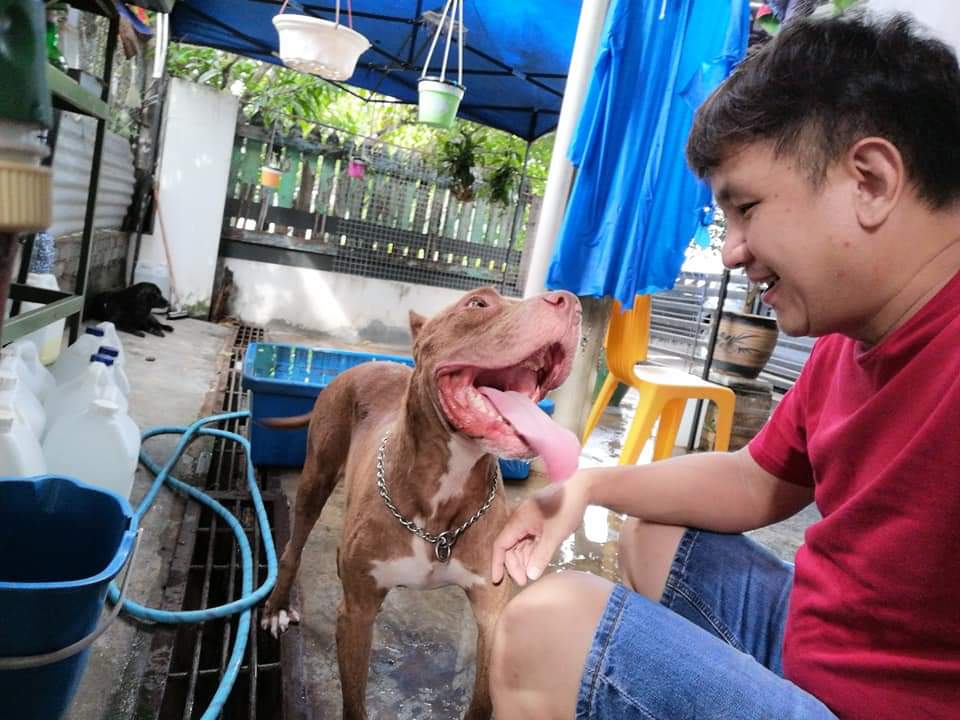 His situation is only further exacerbated by the fact that he will have to move out of his current home by November of this year. His eye specialist has also warned him that he may soon no longer be able to care for the animals, should he lose his sight completely. Dave currently survives on OKU government aid and his SOCSO payouts, as he has been unable to find work.
"Indeed, I hope I could take care all of them until their last breath, but it would be too selfish if one day I'm blind and they have no choice and become strays or been abandoned again."
Hopes to rehome his four-legged friends, or find a new place for both them and himself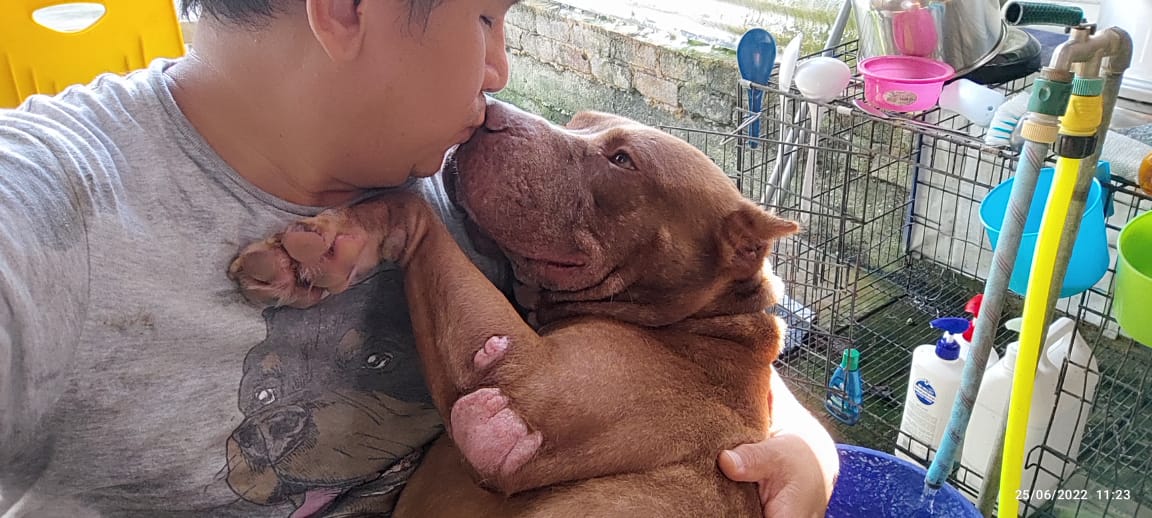 As such, he has now appealed to members of the public in hopes of being able to rehome the remaining 18 dogs who are still living with him. While he hopes that they will all be able to go to loving homes, Dave said that he is also looking to find a new space that can accommodate both the dogs and himself in the meantime.
If those of you out there are keen to lend him and his doggos a much-needed hand, you may reach him directly via his Facebook by clicking this link.
Alternatively, if you wish to make a small contribution to Dave, you may also do so at the following bank details:
Simpanan Nasional Account
Lim Kuo Hui
13106-41-00006000-7
For more stories like this, follow us on Facebook by tapping here! 
Also read: Friendly stray dog helped guide a group of M'sian hikers safely out of a Bukit Putus trail in Negeri Sembilan