Most people remember the moment when they met their partner for the first time. Every couple has their own special meet-cute that commenced their beautiful journey in life. Some of these moments happened in cafés, but this woman somehow met her current partner in the famous Chinese hot pot restaurant chain, HaiDiLao. 
First encounter at HaiDiLao
A Taiwanese netizen recently shared on Dcard the adorable moment when she first met her boyfriend, and how she was able to successfully ask him out. She described how it all started on September 2021, when she was having dinner with her friends at HaiDiLao after work. She furthermore specified that she was there to purely enjoy hotpot, not on the lookout for a potential partner.
It was when she and her friends almost finished their meals that she finally looked up to observe the waiter they were assigned. At first, he looked normal as he was wearing a face mask. However, his arm was what caught the netizen's attention because he was sporting a watch.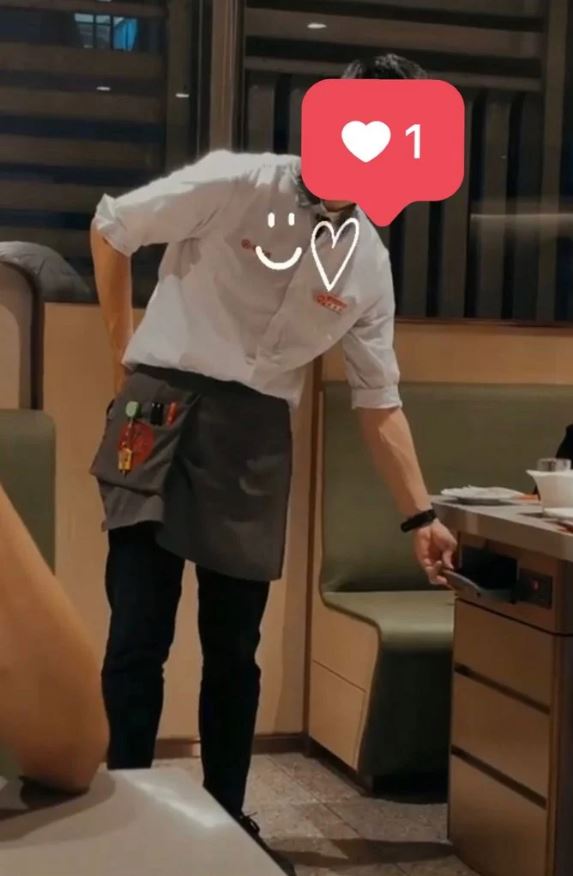 Netizen also said she liked his perfume as it was light and only noticeable when standing close to someone. From then on, she found herself lifting her head more often to guess how he looked like without his mask. In spite of all of that, she did not pursue anything on their first encounter.
Second chance at love through their mutual friend
Later on, she and her friends met up again at a different HaiDiLao outlet, along with another friend from university this time. While they were talking, netizen mentioned the waiter and turned out that her university friend has another friend working at the same outlet.
"My curiosity suddenly burst at that time! I was thinking that surely her friend would know that waiter right?" she wrote.
After some help, she was able to provide his name for that friend to pinpoint which waiter was it that night. That friend also did her a favour by procuring the waiter's IG account for her!
They started following each other on IG, and the waiter said he remembered her, including her table number from that night. They proceeded by chatting to get to know each other better.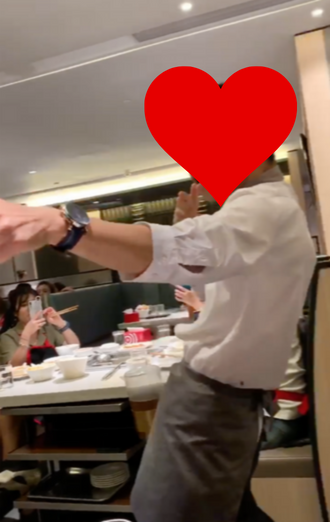 After getting acquainted, netizen realised that customers can choose their own so she made frequent visits to that specific outlet to see him. She realized that he was getting more thoughtful toward her like nagging her to not take iced drinks when she was sick or bringing her a cup of ginger tea. One day she decided to ask him out for good by bringing him his favourite drink, and she eventually succeeded!
"My friend previously sent a coffee to her crush to ask him out. I had to spend on HaiDiLao so it doesn't seem fair if I fail to date you," she jokingly said to her current boyfriend at that time.

"Well, you don't have to come here often to get the guy anymore," he replied.
That just made the rest of us swoon! Thereafter, they got together in early 2022, and whenever people asked netizen how they met, she would just playfully reply that she "scooped" him up at HaiDiLao.
Tap here to give us a 'Like' on Facebook and stay up-to-date on the latest news!
Also read: Thai woman gifts her boyfriend coveted Mitsubishi Lancer Evo 8 sportscar for Valentine's Day, leaves netizens jealous