Occasionally, we stumble upon small gestures of kindness that showed how understanding and caring people can be. A simple act of holding the door or lending a shirt can somehow make someone's day. And this Starbucks employee has shown a stellar example of it. 
Starbucks barista's kind act of washing a baby's bottle warms the mother's heart
TikTok user @angahazie888 shared a heartwarming video in her account where she was touched by the small yet kind act of a Starbucks barista. She asked the employee to help her fill up her baby's bottle with hot water as she was about to prepare some milk for her child.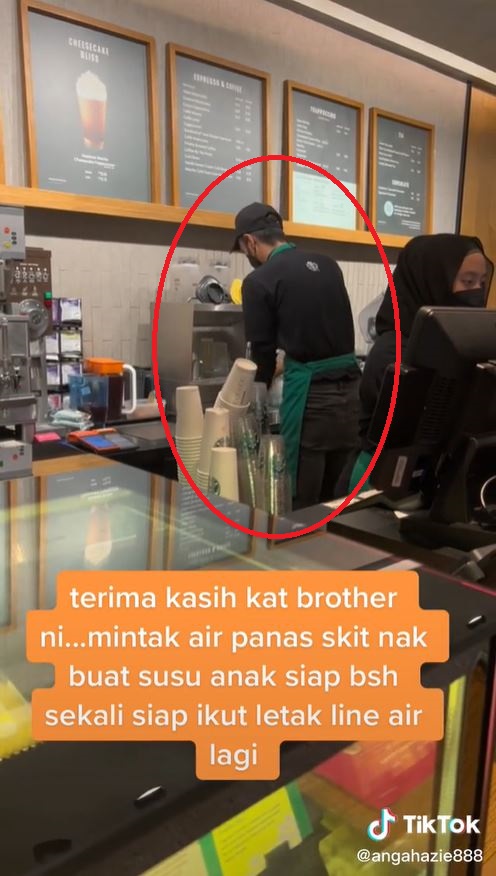 However, instead of just pouring hot water into the baby's bottle, he was kind enough to help her wash it thoroughly beforehand. Although the gesture might appear insignificant to a mere person's eyes, it was a big impact on the mother.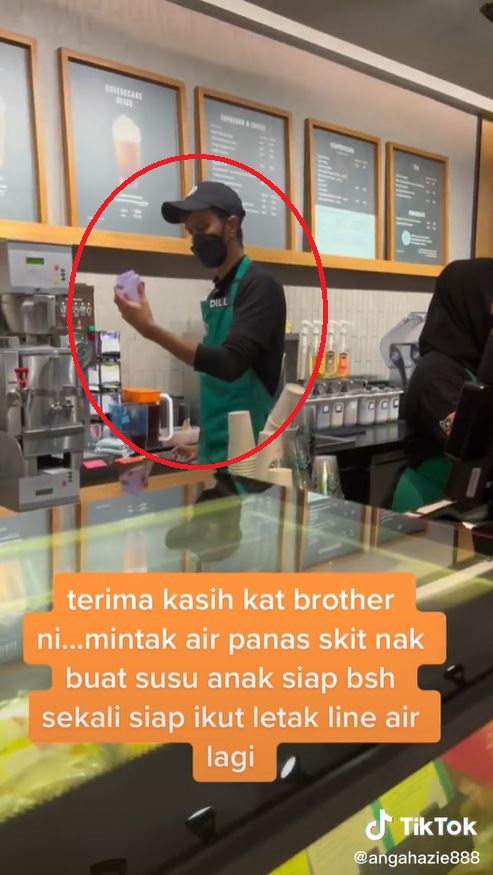 Not only that, the barista even fill up the bottle according to the water line indicated, which was helpful for the mother.
"This brother is the best! Thank you for washing my child's water bottle," she wrote in her post. 
She also included the outlet's location which was at KPJ Tawakkal on Jalan Pahang, right after the Bulatan Pahang (roundabout). 
Netizens praised the employee's understanding act
The video has amassed 547k views and 47k likes, with many netizens commending the barista's thoughtful gesture.
"Whose son is this? He has good manners."

"He might have gotten used to making milk. Milk bottles like should be washed thoroughly so the baby will not get a tummyache. Good job brother!"

"Hope his salary will increase in the future for thinking about others and making their tasks easier." 

Some assumed that he may be a father himself from the fact that he instinctively washed the bottle.
"Maybe he's a father too."

Furthermore, netizens who are mothers as well commented that in fact, the Starbucks employees they met were also kind to them when they were in similar situations. 
"I always ask for warm water in Starbucks outlets or cafes, and they really do wash the bottles beforehand and provide you warm water for free!"
Kudos to the barista for thinking of the mother with this small gesture! It just shows how everyone one of us can make someone's day by just being understanding and kind. 
Tap here to give us a 'Like' on Facebook and stay up-to-date on the latest news!
Also read: Johnson & Johnson to discontinue their signature talc baby powder in 2023 amid health concerns & cancer lawsuits