For many couples who will be celebrating the festivities together today, many can surely agree that Valentine's Day is arguably the most romantic day of the year. Falling on the 14th of February every year, the tradition of commemorating one's love to their significant other is said to hail as far back as the 3rd Century A.D. And as part of that tradition, many couples may also look to exchanging some pretty expensive gifts between one another, as a token of their affections.
Thai woman gifts boyfriend Mitsubishi Lancer Evo 8 sportscar for Valentine's Day
But one Thai woman decided to take Valentine's gifting up a whole 'nother level, after it was revealed that instead of the typical assortment of chocolates, clothes or sneakers, she decided to gift her boyfriend something truly worth lusting over: a Mitsubishi Lancer Evolution 8 sports sedan. The sale of the car was brokered through Thai Japanese Domestic Market (JDM) car dealer เจ๊ด อ้วนรถซิ่ง, who took to his Facebook page to show the moment when the woman surprised her boyfriend with the vehicle.
Delivered in the back of a truck that was decorated with bow decals to create the appearance of a massive wrapped gift box, the man watched in disbelief as workers helped to undo the locks from behind the truck, before revealing the rear of the Mitsubishi as they were beginning to unload it. His girlfriend, excited to see his reaction, was all smiles.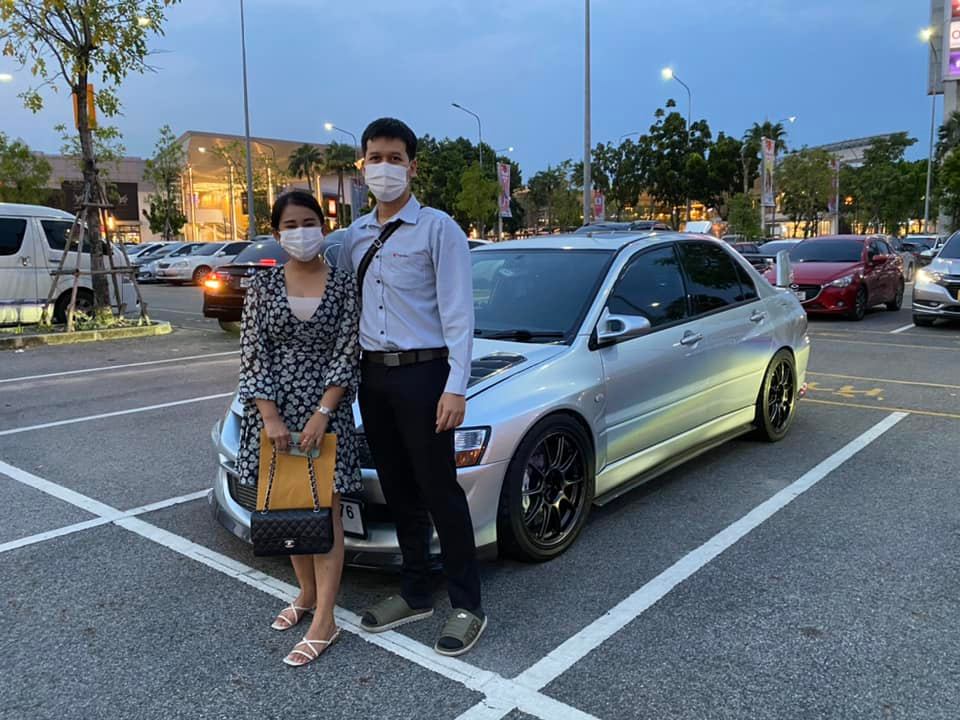 The man's shock and disbelief eventually gave way to excitement and glee after the car was properly unloaded onto the ground, allowing him to properly marvel at it from all angles. Immaculately maintained, the Mitsubishi was painted in a brilliant shade of metallic silver with a louvred bonnet and ten-spoke rims clad in black.
The car is highly coveted among enthusiasts
For those not in the know, Mitsubishi's line of Lancer Evolution sports sedans are among some of the most coveted cars produced from the brand owing to their rallying lineage as well as their customizability, and can often trade hands for considerable sums of money. In Malaysia, the very same model seen in the Facebook post can sell for anywhere between RM150,000 to RM300,000, depending on the condition of the car and its specifications.
Understandably, this incredible Valentine's Day gesture has left many men just a little jealous.

"I want one too!"

For more stories like this, follow us on Facebook! 
Also read: M'sian man proposes to GF with highway billboard & NFT gallery worth RM200K!