To the surprise of many Malaysians, Prime Minister Ismail Sabri Yakob has announced that Malaysians living in the Klang Valley will be able to enjoy free rides on Rapid KL busses, the LRT, MRT, Monorail, BRT, and even KTM for an entire month (30 days), starting from yesterday (16th June 2022). And while this may be pretty exciting news for everyone involved, some commuters have raised concerns over the status of their monthly My50 public transport passes.
Already renewed your My50 pass? Here's how you can still enjoy 30 days free rides
This is especially true in the case of those who have just renewed their passes not too long ago, leading them to wonder if the pass that they have already paid to renew would become null and void. Thankfully, RapidKL has since confirmed that this wouldn't be the case as My50 pass holders who have already paid for the renewal will be eligible to an additional 30 days of free rides at no extra cost.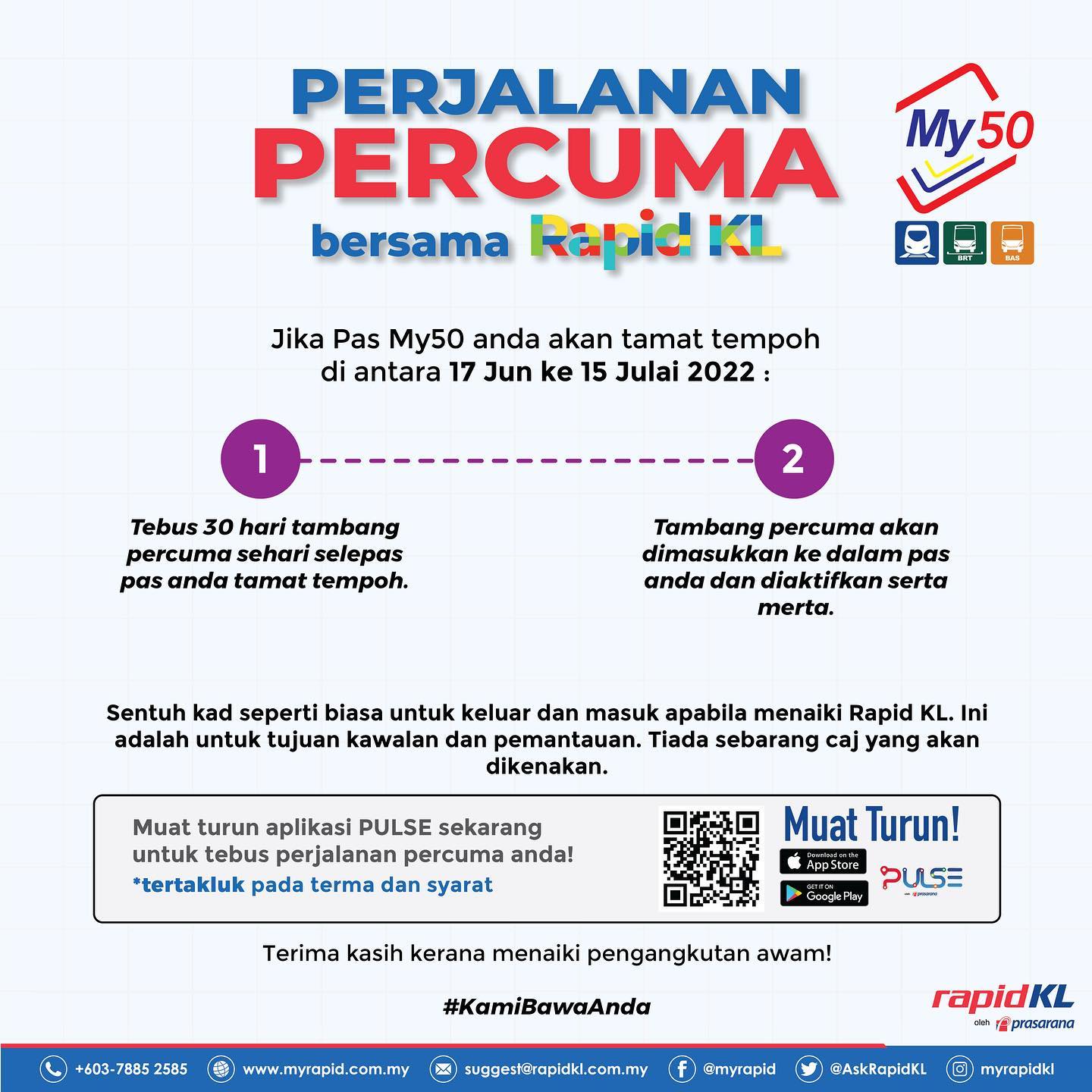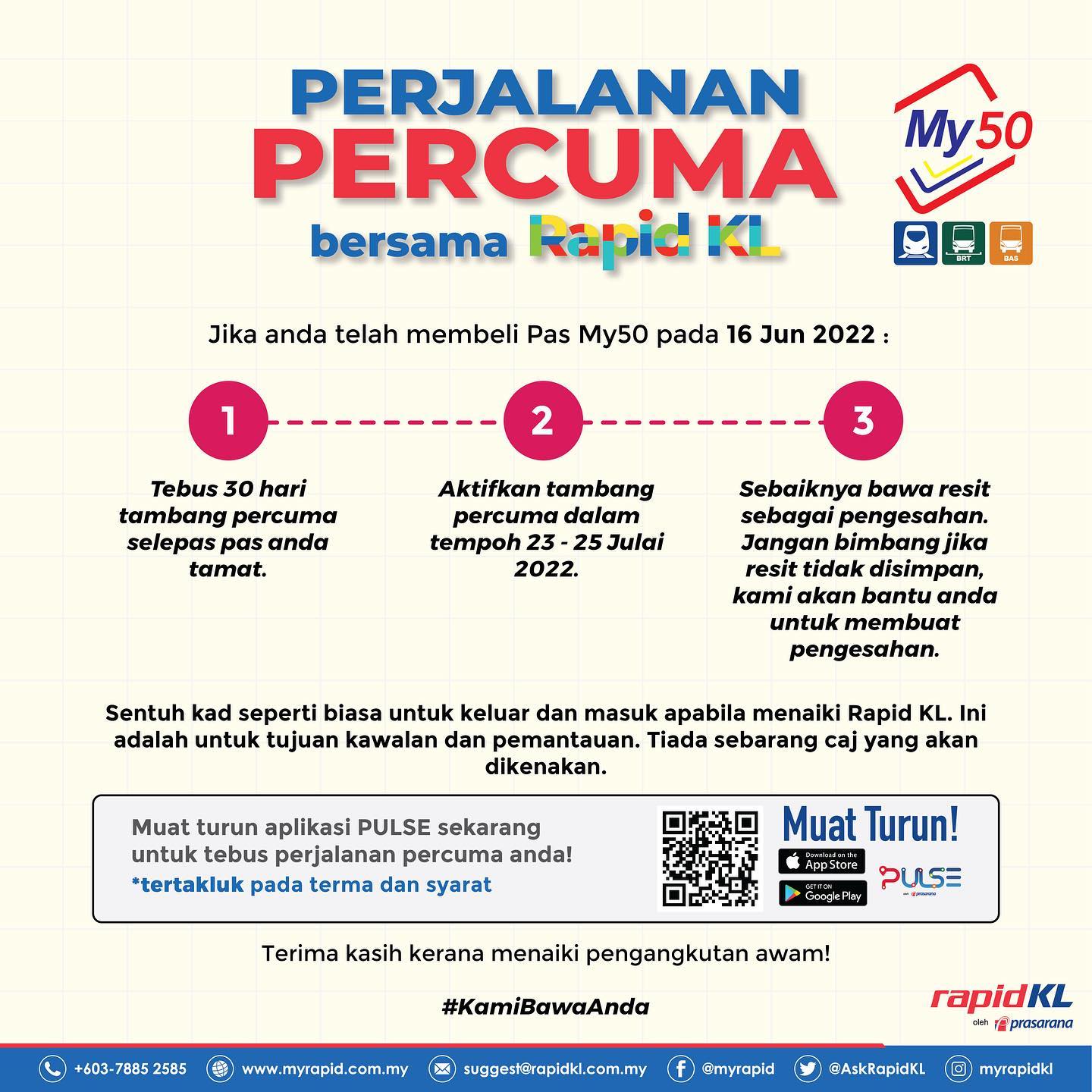 Here's how it works, according to the company's official terms and conditions on the campaign:
For those with My50 passes that will expire between 17th June to 15th July, you may redeem your 30 days worth of free rides on the following day after your pass fully expires.
For those who have just renewed their My50 passes on 16th June, you may redeem your 30 days worth of free rides between the dates of 23rd to 25th July only.
In both cases, all you need to do is proceed to the nearest service counter to renew your pass as usual. You are required to retain your receipt as proof of renewal.
Sale of certain passes will be suspended for a month
To enjoy the free rides offered by the government, customers are required to download the MyRapid PULSE app, create an account, and tap on the RKLFR banner to fill up the appliable form to claim their free rides. Customers can also obtain hard copies of the form at any RapidKL stations, and must keep a photo or screenshot of the top portion of the completed form to enjoy the RKLFR campaign.
And while you won't be charged for your trips during this period, you will still need to tap on the barrier gates before entering and exiting any station. During this period, the company adds that the sale of Keluarga Malaysia Passes (KMP), MyCity 1-day passes, and MyCity 3-day passes, will temporarily be suspended from 16th June 2022 to 15th July 2022.
Keep in mind that this promotion does not apply to RapidKL Penang or RapidKL Kuantan.
Tap here to give us a 'Like' on Facebook and stay up-to-date on the latest news!
Also read: Starting from today, you can enjoy free rides on LRT, MRT, BRT, Monorail, and RapidKL bus services for one month!