Frequent commuters along the Klang Valley's public transport networks will be glad to know that it has just been announced by Prime Minister Ismail Sabri Yaakob that the federal government will be providing free rides on the LRT, MRT, BRT, Monorail, and RapidKL bus services for one month (30 days), starting from today (16th June 2022)! The initiative is said to cost RM155 million.
Sempena pembukaan rasmi MRT laluan Putrajaya fasa 1, saya sukacita mengumumkan pemberian perkhidmatan percuma bagi semua pengangkutan awam di bawah kendalian Rapid KL, MRT, LRT, BRT dan monorel serta bas Rapid KL selama sebulan. pic.twitter.com/4gW7imnOfp

— Ismail Sabri (@IsmailSabri60) June 16, 2022
Free rides in conjunction with launch of Putrajaya MRT line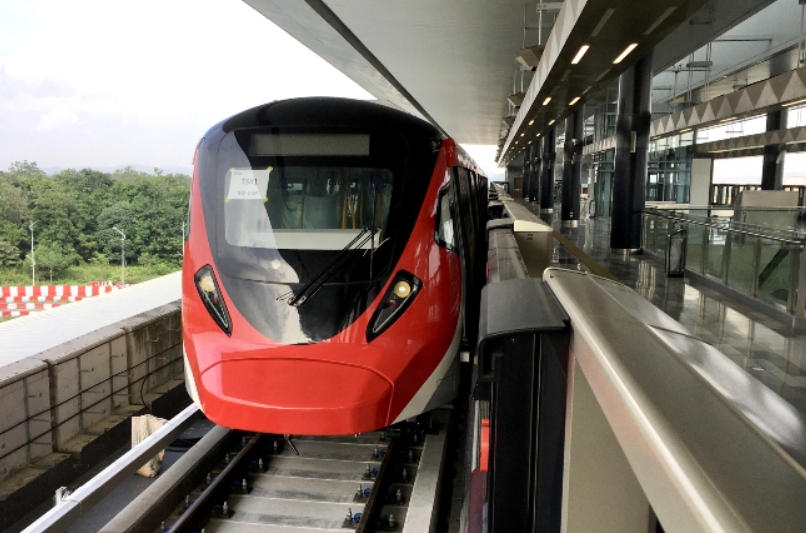 The free rides were announced in conjunction with the launch of the Putrajaya MRT's first phase, which is expected to go into operation by 3pm this afternoon. For those not in the know, the fledging MRT line will span 17.5km and serve 12 stations in the vicinity, which includes:
Kwasa Damansara
Kampung Selamat
Sungai Buloh
Damansara Damai
Sri Damansara Barat
Sri Damansara Sentral
Sri Damansara Timur
Metro Prima
Kepong Baru
Jinjang, Sri Delima
Kampung Batu
Previously, the Kwasa Damansara, Kampung Selamat and Sungai Buloh stations were part of the Kajang MRT line. According to The Star, trains are expected to arrive at intervals of 4 minutes, and are capable of ferrying upwards of 1,200 passengers per trip spread out between four cars. The line will be served by a total of 20 trains.
Hope that new MRT line will encourage development opportunities
Commuters can also switch over to KTM lines if they so choose at either the Sungai Buloh, Sri Damansara Timur (to Kepong Sentral), and Kampung Batu stations respectively. The Prime Minister hopes that the new MRT line will encourage improved development opportunities for locales that fall along its span, such as Jinjang, Sungai Buloh, Kepong, and Bandar Sri Damansara.
"Business operators, no matter the size, will be able to utilise the public amenities to improve their businesses.

"As an example, businesses are able to widen their sales and obtain more customers because they are more interconnected with other areas," he said.
The second phase of the Putrajaya MRT line is expected to be completed by January 2023, with trains travelling from Kwasa Damansara to Putrajaya. Construction of the line began in 2016, under the tenure of former premier Najib Razak.
Tap here to give us a 'Like' on Facebook and stay up-to-date on the latest news!
Also read: "An old man faced this everyday," M'sian netizen calls out public transport operators for 2-hour long bus delay