If you've had the opportunity to take a weekend trip out of the Klang Valley into Ipoh, you are sure to have at some point stumbled upon one of the region's more famous tourist attractions: cave temples. Nestled deep into edifices carved right out from stone, these unique destinations don't just serve as places of worship for the Chinese, but are also home to beautifully manicured gardens and other recreational facilities.
19 cave temples in Perak were threatened with eviction
However, it would seem that as many as seven of these cave temples may face possible eviction, according to Oriental Daily. The oldest of those slated for eviction, Nam Thean Tong Temple, is among one of the oldest Chinese temples in Ipoh and is reportedly over 155-years-old. The eviction notice, which was served from the Kinta District Land Office, instructs that these temples cease operations and vacate their premises within 30-days from receiving the letter.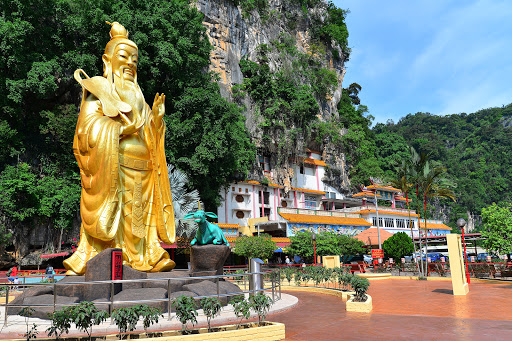 According to the eviction notice sighted by Oriental Daily, the temples were found to be in violation of Section 425 of the National Land Code (NLC) for occupying state-owned, reserved, or mining land illegally without permission. If found guilty, temple operators may face a fine of up to RM500,000, jail time of up to 5 months, or both.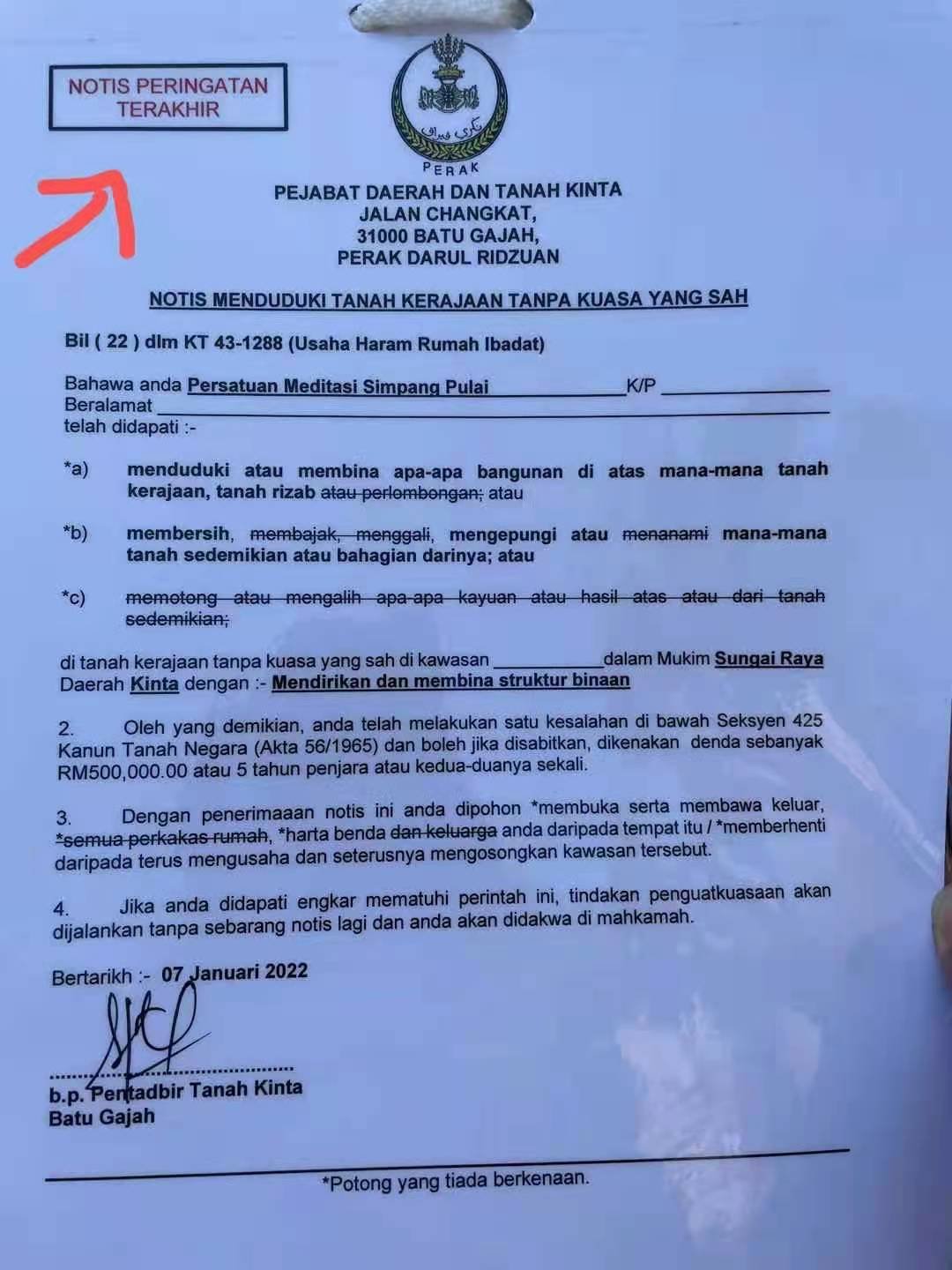 In speaking with The Star, Nam Thean Tong Cave Temple trustee chairman Mr Chan Kwai Hoong admits that the temple had been operating without a lease from the government. However, this wasn't from a lack of trying as the temple had made numerous attempts previously to apply for one, but to no avail. Sin Chew Daily explains that the temple only had a temporary land lease.
"It is true that we do not have a lease. We have been trying to apply for it for decades but were not successful,"

"There were also no reasons given to us as to why our applications were not approved," he mentions.
Mr Chan assures worshippers that the temple will continue to remain open for the Chinese New Year festivities taking place in 1st February 2022. Similarly, Dong Hua Cave Temple trustee chairman Mr Guo Min Min has also aired similar concerns after receiving the eviction notice and mentions that it came right after the temple was granted a RM20,000 allocation from the state government for renovation works as well as new paint and lights.
Eviction notices have since been revoked for all affected cave temples
Quoting Perak MCA chairman Datuk Dr Mah Hang Soon, The Star has reported that over 19 eviction noticed that were earlier issued to a number of cave temples have since been revoked by the Perak Land and Mines Department, following discussions that were held between him and the authorities. This comes after members from the department agreed that some of the cave temples did indeed have significant cultural and historical significance, as well as tourism value.
"I will set up and chair a temporary committee to continue discussions with the department to work out solutions to the issues faced by the cave temples.

"I will also help temple committees prepare the necessary documentation to resolve these issues for the long term," he said.
This will precede further discussions between the department and temple committees regarding plans to gazette the land for temple use, as well as the granting of Temporary Occupancy Licenses for the temples to continue operating in their current locations.
For more news like this, follow us on Facebook! 
Also read: Penangite shared rare photos of Kek Lok Si Kuan Yin before installing the pavilion