'A man's best friend' is a phrase we commonly associate with dogs, as they are known for their loyalty towards humans. Most of care for them in the form of good food and good company. However, not everyone knows to treat dogs with such care and respect. Such was the case for this man who was seen abusing a dog. But the one who came to the dog's rescue might just surprise you!
A man gets hit by instant karma from a cow after abusing a dog
Just like us humans, animals too know that a friend in need is a friend indeed. In a video retweeted over 4,000 times by Susanta Nanda (@susantananda3), on Twitter, a cow stands up for his dog friend after seeing it get abused by a man.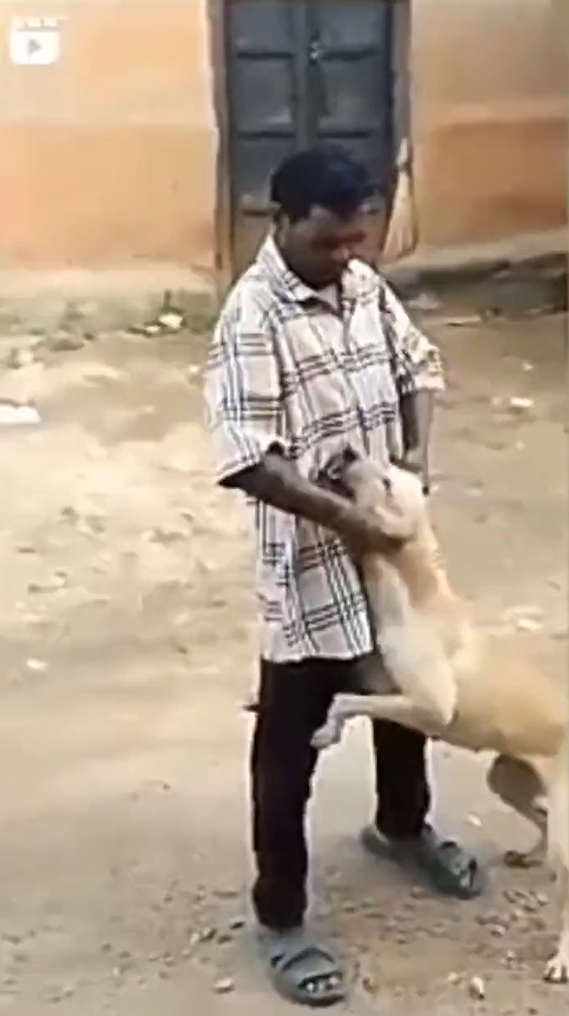 Source: Susanta Nanda (Twitter)
A man is seen grabbing the ears of a poor dog while it screams and yelps for help. Ironically, the humans around it decided to do nothing but watch and giggle at the animal abuse unfolding before their very own eyes.
Source: Susanta Nanda (Twitter)
A cow jumps into the video frame like Superman about to save the say. It pushes the dog away from the abuser, and pins the abuser down on the ground, attacking him. Thankfully, the dog managed to escape. Not too sure about the man though. You can watch the depiction of instant karma here.
Source: Susanta Nanda (Twitter)
Commenters displeased by those who chose to watch and not do anything
After the video was posted, Twitter users can't help but notice what has become of the world. Many pointed out that the bystanders present decided to watch and record the incident on their phones instead of stop the man from abusing the dog.

A user even commented that the cow deserves a spa for its bravery and courage!
Should you witness acts of animal abuse in Malaysia, reach out to the following animal carelines!
SPCA Selangor
03-4256 5312
SPCA Penang
04-281 6559

Persatuan Haiwan Terbiar Malaysia (SAFM)
+60 16 266 2007 | (WhatsApp only)
For more stories like this, follow us on Facebook! 
Also read: KLCC Karen wants you to know her name is Kerry, and to open your eyes to your rights