When it comes to corporate rewards, we may be familiar with the usual suspects: a bottle of wine, a meal, or best of all, a small bonus with your paycheque. But how many of us have received a trip of a lifetime with free first-class tickets?
A trip of a lifetime with first-class tickets and a RM41k bonus
It has been reported by The Independent that Spanx company founder Sara Blakely had just surprised her employees, all 500 of them, with a USD10,000 (RM41,485.00) bonus each after the company had obtained a USD1.2 billion (RM4.9 billion) stock market valuation recently. But that's not all. She even gifted each staff member first-class tickets to any destination of their choice!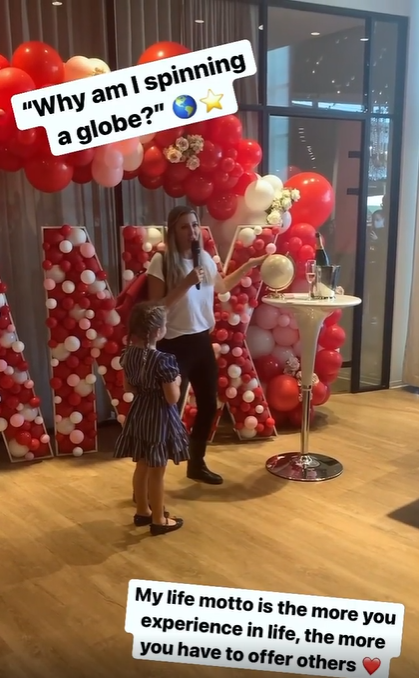 The ceremony was filmed on video, where employees were seen cheering Sara on as she expressed her gratitude to her employees for sticking by the company across 21 years of business. During the party held last Thursday (21st October 2021), 50-year-old Blakely broke the big news that investment giant Blackstone had bought a majority stake in the company, reports The Guardian.
In her now viral social media post, she said:
"To stand here today, and think about what we've been able to create and what we've been able to do by being authentic and kind and delivering amazing products to women to use their very feminine principles in a very masculine space which is business, leading with intuition, vulnerability … this marks a moment for female entrepreneurs."
Spanx is planning to go global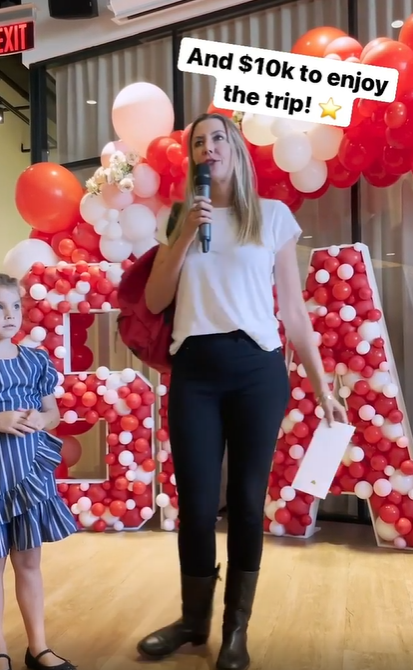 Spanx was founded in the year 2000, when Sara used the USD5,000 (RM20,742.50) she received from selling fax machines door-to-door and setup her own business. The brand was initially well-known for its elasticated shapeware, which helped smooth out the wearer's silhouette underneath their clothes, before expanding into other offerings that included products for men, according to Business Insider.
Numerous members of staff present during the announcement could be seen breaking into tears, with many already preparing to embark on their own trips across to Japan, South Africa, and Sweden.
With the new investment by Blackstone group, the company plans to actively scale up their digital strategy and increase their presence across the globe. The brand's latest denim offerings have already received rave reviews from consumers, who have praised the apparel for being supportive and comfortable, while flattering to the frame.
For more stories like this, follow us on Facebook!
Also read: 22yo M'sian man surprises family with iPhone & jewellery disguised in KFC meal boxes