On October 11th 2021, after a grueling period of lockdowns that have seen many Malaysians living apart from their families, the Federal Government has at long last lifted all interstate travel restrictions across the country. But for one Malaysian man who was finally given the opportunity to reunite with his family, he had something truly special planned in mind that involved KFC meal boxes.
M'sian man surprises his family with 'KFC meal'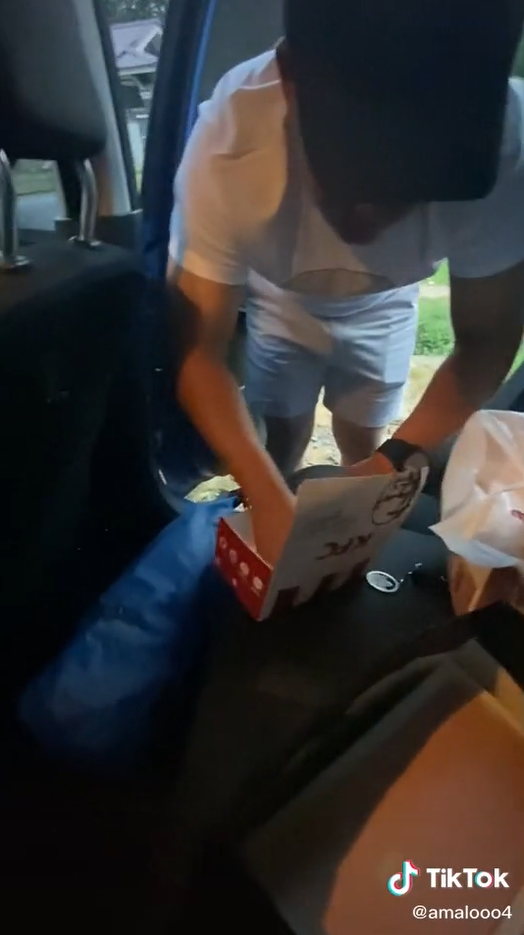 As shared by TikTok user @amalooo4, after months of not having seen members of his family back in his hometown, he wanted to make this trip one to truly worth remembering. Devising a plan to surprise those waiting to welcome him at home, he chronicled his scheme over video, showing how he hid numerous gifts into unassuming KFC meal boxes.
A technician by profession working in Klang, Selangor, 22-year-old Mohamad Akmal brought with him what appeared to be a large plastic bag brimming with KFC boxes as he finally step foot into his family home located in Segamat, Johor. Warmly received by his parents and sister, he then proceeded to distribute the boxes among his family.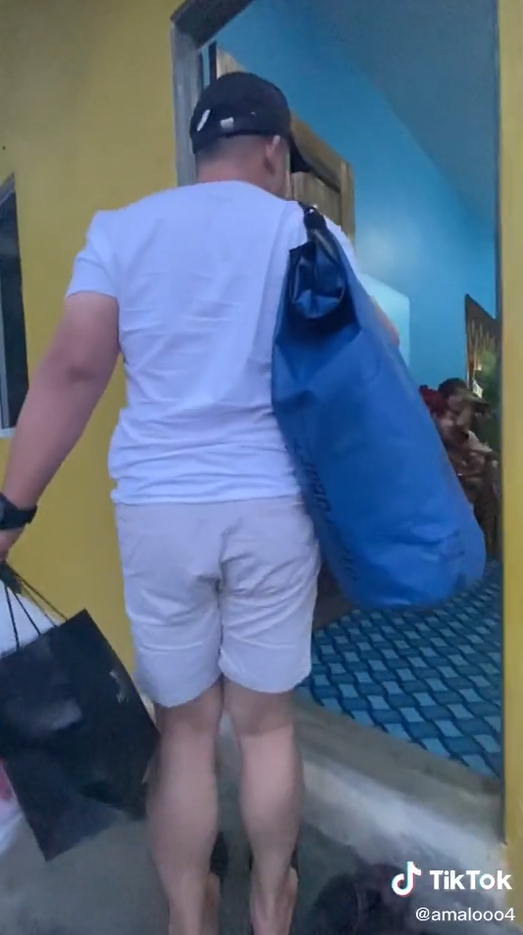 But instead of a piping hot meal, they were astonished to find not pieces of finger-licking-good chicken, but rather gifts that Akmal had handpicked for each and every one of his family members.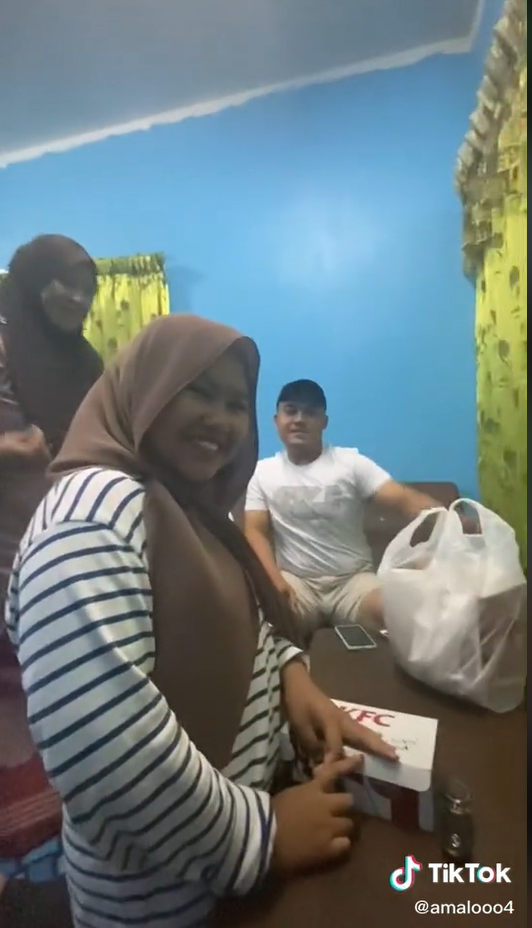 His sister received what appears to be an iPhone 7 in her KFC box, while his father, who was moved to tears, was gifted a brand-new watch. As for Akmal's mother, despite finding bona fide pieces of fried chicken in her box, also found a jewellery box nestled within, which contained an immaculate gold ring. His brother, who wasn't featured in the video, also received a pair of brand-new slippers as a gift.
"The last time I went back to my hometown was in August of last year. I really did miss them so much. I couldn't even return for Raya this year to celebrate it with them." he told mStar.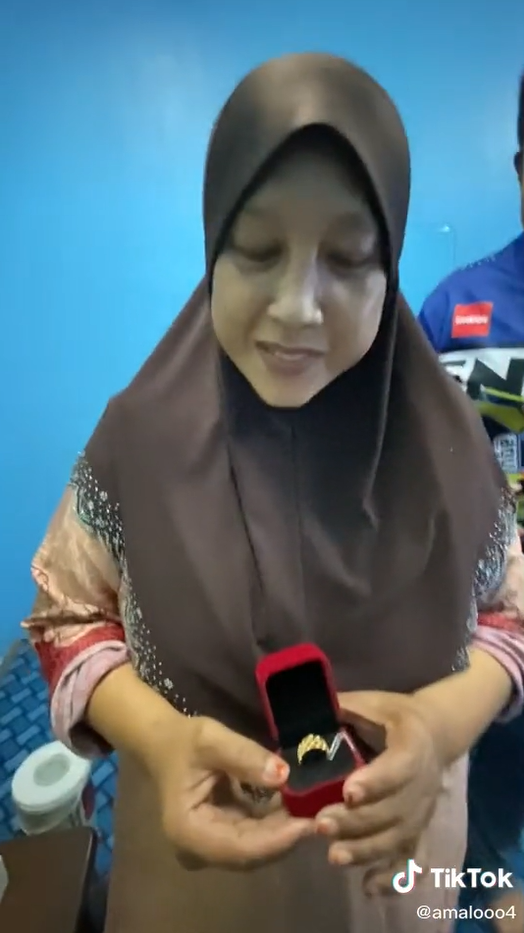 "Truth is, I've planned this surprise for quite some time now. And the moment I heard about the interstate travel restrictions being lifted, I decided that it was the right time to act on it."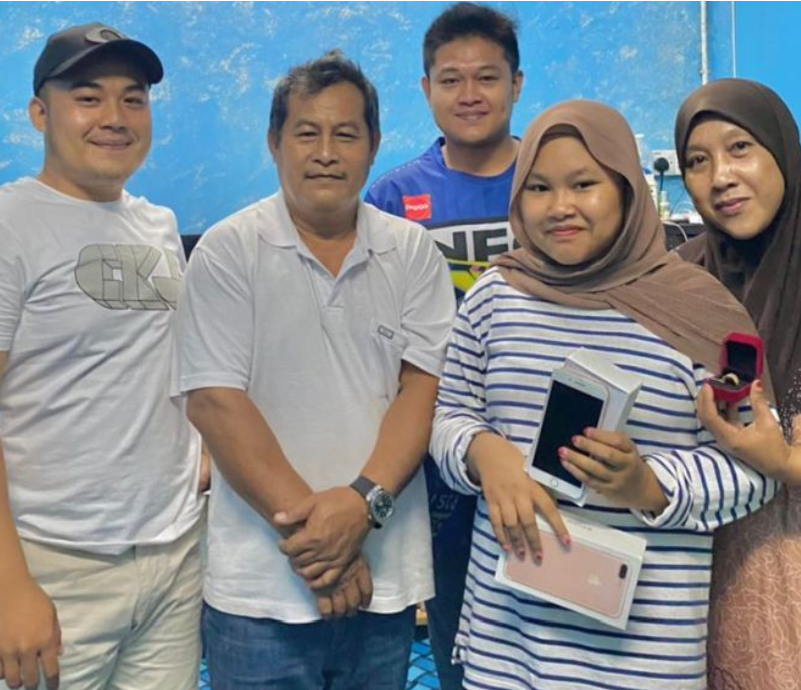 Apparently to make this all happen, Akmal had to save up for over two months beforehand! His other sister, who wasn't seen on camera, was given a gift of cash. Despite never having pulled-off such a huge surprise for his family, the 22-year-old said that it was all worthwhile when he saw how excited and happy his family members were to receive their gifts.
His video has since gone viral across the Malaysian TikTok community, receiving 22,700 reactions as of writing.
For more stories like this, follow us on Facebook! 
Also read: Dedicated M'sian father drives son from KL to Taiping for his first date